Follow Us!Share this!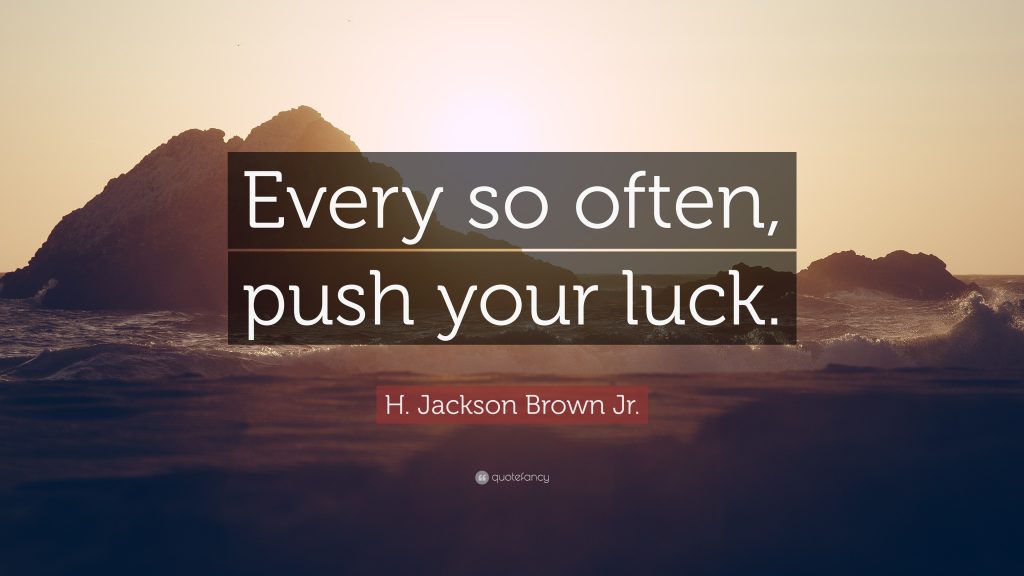 We are often advised not to push your luck', which usually means that someone has been generous, but expects some gratitude for it, and doubts your ability to make the exchange he wants if he extends further favors. Sometimes we may feel we are 'pushing our luck' if things have been going well, but begin to think that this particular cluster of lucky occurrences must be coming to an end. After all, we all know that we all experience bad things and good things, and sometimes which comes up seems to be random: a throw of the dice, a turn of the wheel. The image of the "Wheel of Fortune" is well known to those who read Tarot, and generally warns (or promises) that 'this too shall pass'.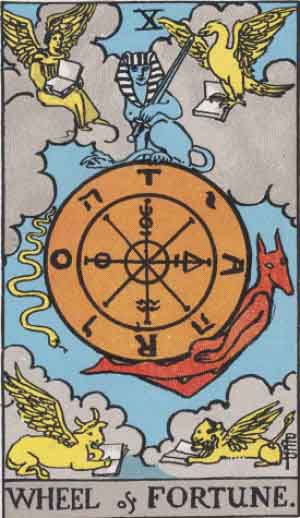 Sometimes you're up, sometimes you're down. We embrace the concept that we can wait out any spell of bad luck because eventually the wheel will spin and luck will turn in our favor again, just as the seasons follow spring to summer to autumn to winter. But ARE those two wheels equivalent?
I've seen people for whom the wheel seems to have stopped and left them solidly in either the bad luck or good luck side. Not everything that looks similar works the same way, and I think that applies to the Wheel of Fortune. That wheel can be pushed, so that our luck changes, and we often have little control over what position it'll be in when it stops. But I think it's a bit more like a roulette wheel at a casino. There's a level of randomness, but the house always wins. There are 'ethereal croupiers' (gods, guides, angels…) who may have access to a button that allows them to tweak the controls on who wins and who loses. They may be entities on our side, or other entities we may have managed to tick off somehow. But not only is the game rigged by many, but we ourselves have some control over our luck.
In an earlier blogpost (the Lucky Number), I wrote about Luck as it was described in Tolkien's Hobbit and LoTR books, and whether I was born with the same theory, or whether reading the Professor's books helped form my attitude, I tend to feel like Bilbo when he said "I have begun to trust my luck more than I used to." Some people, whether gifted with it, or they make it for themselves, simply have better luck than others.
Another book in which I enjoyed the depiction of luck was Niven's Ringworld, in which one of the members of the expedition, Teela, was chosen for being lucky, in hopes it would carry over to the expedition, although as I recall (I haven't read it in 50 years), it usually kept her safe while often allowing her companions to suffer the usual misfortunes. If you want luck, I think you'd better have it on your own, rather than just hanging around with lucky people. (On the other hand, if her luck kept her alive when the ship crashed, luck may rub off. We certainly know that energy effects other energy fields it encounters.)
I see luck more as something you nurture and build up. In that case, I'd agree with Jackson Brown that you should push your luck occasionally. Nothing gets stronger without being used. But, as with a plant or muscle you're trying to strengthen, you don't push it past it's limits, or it could be broken. Just exercise it a little, and regularly. At least that's my theory. Feel free to share yours.