Corbie Mitleid: Professional Psychic
Follow Us!Share this!
Please join CTCW's Otherworldly live on Zoom this Wednesday, September 6th, at 8 PM Eastern time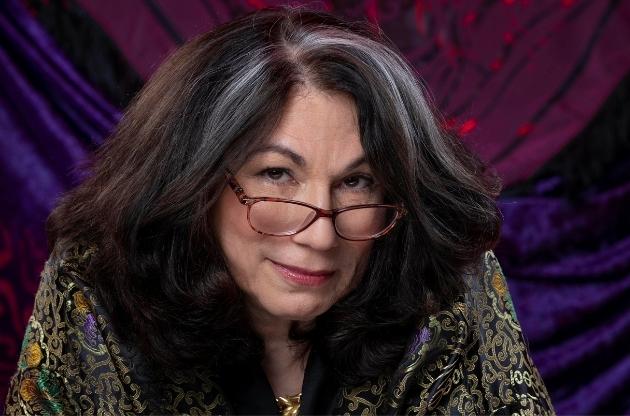 Our guest this week will be Corbie Mitleid, Certified Tarot Master, Past Life Specialist, Psychic Medium, Channel, a "beacon of manifestation and vision for her clients", full-time professional intuitive counselor and inspirational speaker. She appears on podcasts, and lectures on the expo circuit, as well as doing life readings from home. One of America's top psychics, she's been reading since the 70s, and been doing this full time since the towers fell. As an author, her books The Psychic Yellow Brick Road: How to find the Real Wizards and Avoid the Flying Monkeys, and You've got the Magic, Who Needs a Genie? The A Lister's Guide to Holistic Expo Success are unique (as far as I know) in giving perspective on both sides: how to get the most out of consulting a psychic, and how to give the best to your clients as a professional psychic.
She was also featured in the books Your Soul's Plan, Your Soul's Gift series, and wrote Clean Out Your Lifecloset (which we'll have to have her back for).
Corbie will be sharing with us her insights based on doing thousands of readings a year. I can't recommend her books enough, and since (as she'll mention) everyone has different skills and talents, you may want to book a reading yourself! She is full of practical, ethical advice from both sides. Let's face it, we only go to a psychic when we've already exhausted everything we can think of ourselves, asking our friends for advice, and searching the internet. And if your problem is based on something that goes back several incarnations- "who you gonna call?" This is our opportunity to ask someone who's had 'boots on the ground' and 'cards on the table' for over 30 years.
You do not want to miss this one. and tell your friends.
Join Zoom Meeting
https://us02web.zoom.us/j/81404863215?pwd=ZXpOQW5PVjVxRHNJT1hxSk9sdTl0dz09
Meeting ID: 814 0486 3215
Passcode: 023443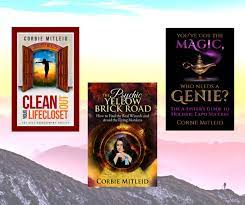 Check out Corbie's website: https://corbiemitleid.com/
Her YouTube channel: https://www.youtube.com/@CorbieMitleid
Her books (on Amazon): https://www.amazon.com/s?k=Corbie+Mitleid&crid=57S3CQROM8K8&sprefix=corbie+mitleid%2Caps%2C119&ref=nb_sb_noss_1

Find us on Facebook: CTCW Group and page (where you can share this event):
https://www.facebook.com/changingtimeschangingworlds/
:https://www.facebook.com/groups/388982351233282/ 
If you do miss the live show, the recording will be on our Youtube channel in a day or two: https://www.youtube.com/@changingtimeschangingworld5424

And Corbie will be at CTCW on Friday only this November. (Busy lady!)
People are psychic, magick is real, ghosts and other spirits exist, and people can heal with energy. Each culture around the world had come up with ways to explore these realities, and that's great, we can learn from each other, that's how we change the world.

The Changing Times-Changing Worlds Conference will be November 3-5, 2023 in Kerhonkson, NY. The rest of the year, every Wednesday, join us on Otherworldly, featuring many of our speakers, and topics.