Have you booked your hotel rooms yet?
Follow Us!Share this!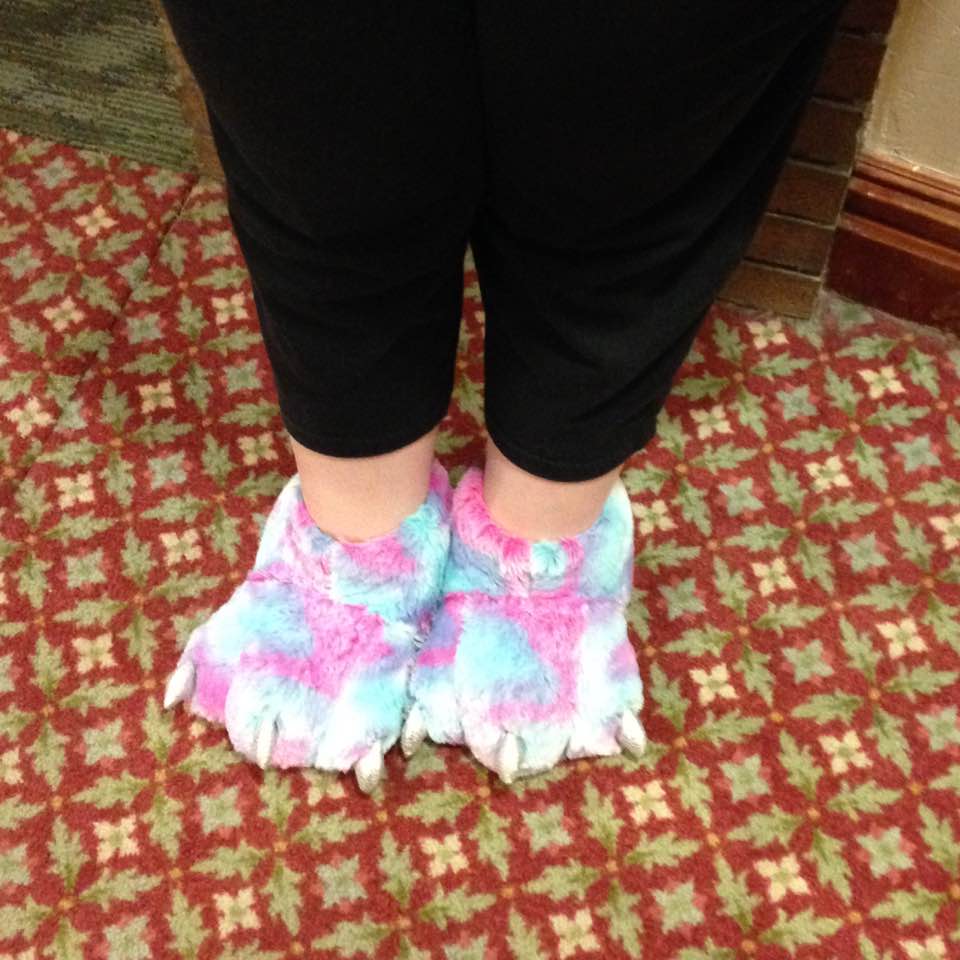 It may seem silly to mention in a post, as this information is over on the page under Hotel, but how many of us have actually looked at all the pages? This year we're going back to the Hudson Valley Resort in Kerhonkson, NY. If you came to CTCW in 2017 (the theme was Joy) you may remember it: it is a traditional Borsht belt resort (Dirty Dancing meets The Shining): there was a drum circle in the lobby, Duchess Paranormal did a late night investigation, and Jane did a Norseworking, and so many workshops! The Wild Hunt wrote us up as the Metaphysical Conference No One Knows About. (I was charmed by the 'monster feet' that Maryalyce, our fearless con chair wore after hours).
Yes, this is the one that closed a month before the con in 2018 (the theme was Change- that'll teach us!), but they helped us find another one. It's under new ownership, and they are refurbishing the function rooms we used last time, but the workers there remember us fondly. (I wonder how the disembodied ones who live there are going to react to the upgrades, spirits often resent redecorating. I guess those who participate in the Paranormal Investigation will find out!) But I have fond memories of that one, and am eager to go back.
I know that I tend to put off sending my money off to hold a hotel room. I mean to get to it, I registered for the con during the early-bird period. But I thought I'd remind you, in case you are the same. Hotels always seem so expensive. Last time I traveled the rates ranged from $89 to $269 per night, so when I looked at the rates, I thought it was expensive, but take another look!
This year's hotel rates are: Single Occupancy $342.00
Double Occupancy $280.00 (per person)
Triple Occupancy $280.00 (per person)
That's not $280 per night, these rates are for the whole weekend, from Friday afternoon through lunch on Sunday.
Not only that, the rates include meals:
Two nights overnight accommodations.
A total of six (6) meals; dinner on Friday through lunch on Sunday, at specific scheduled meal times.
Please note there is NO option without the meal plan for the dates of the conference.
If you look at it as a hundred dollars per night for the room, and $80 for the meals (that's like $5 for breakfasts, $15 per lunch and $20 per dinner) per person, that's pretty inexpensive for eating out. Down at Sacred Space, breakfast was at the cafe in the lobby, where I got a pre-wrapped sandwich, a muffin, and a drink, and it cost over $20.
Some of us tend to bring food because we have allergies and sensitivities, but they assure us that if you inform them what your dietary needs are when you reserve, they can handle anything. After all, they started serving guests who kept kosher, so they have four kitchens and know about keeping foods separate.
All the information is over on the Hotel page here. So why don't you go over and reserve as soon as you can. (We know you may need to wait for payday.) But don't put it off. We're so very excited to get back to seeing each other in the flesh again!
To make your room reservation, call the hotel directly. The Phone number for reservations is (845) 626-1166. Speak to Mike Aylmer or Maryann Krum, M-F 9-5 and to make sure to tell them you are with Changing Times Changing Worlds.
Mike can also be reached via email maylmer@hudsonvalleyresort.com