Follow Us!Share this!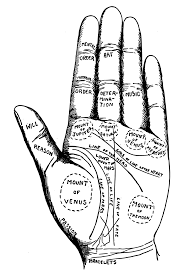 I freaking love Palmistry/ Cheirognomy (from cheiro-hand and gnomon– to know or interpret)! I may have mentioned this before. But I was thinking about the "Line of Fate" aka "Line of Destiny" recently. Here's the thing, as with any study, we learn new stuff. When I started (reading Cheiro's palmistry books) they talked about the four major lines: Heart, Head, Life, and Fate lines; these days they tend to speak of the three major and three lesser lines: Heart, Head and Life, and Mercury, Apollo, Saturn lines (aka health or money line, success or fame line, and fate). Calling them by their position is a lot more honest, because sometimes the line of Mercury is going to be pointing to health problems, and sometimes it's going to talk about your business. Mercury covers both of those areas.
One of the things I love most about it is that the lines, and sometimes the shape of the palm changes, so that it always reflects the current likely future at this point. How cool is that?! Most people who don't immediately dismiss all forms of divination have a problem with putting too much weight on readings. Because your dominant hand constantly reflects your current trajectory, it's a constant reminder that what you do every day will change your ultimate fate or destiny.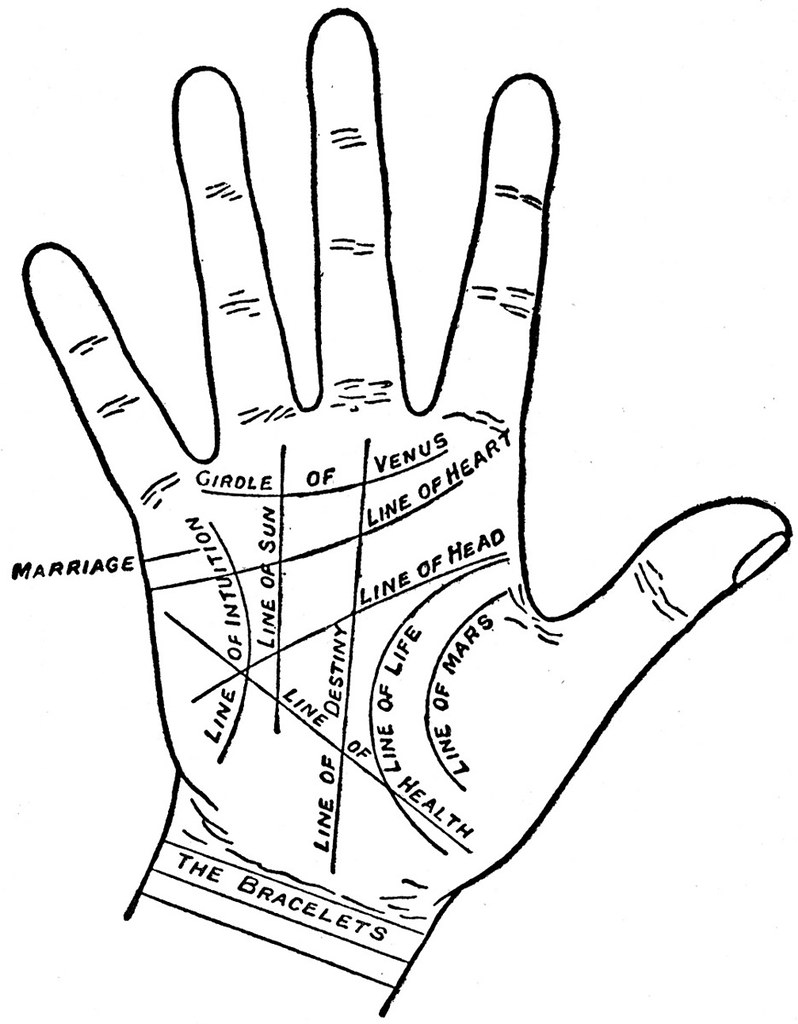 Another thing I love about reading palmistry books from different periods and different countries, is you can see how cultural expectations filter how palmists interpret the same thing differently. The Girdle of Venus used to be interpreted as indicating someone who was high-strung, hysterical, or despondent, and often unfaithful. Modern palmists see it as a signal of strong empathic ability. If broken, the person hasn't learned to shield themselves from the emotions of others. 19th century women could feel the emotions of those around them as if they were their own, and their behavior would reflect those feelings. This would give the appearance of infidelity, or hysteria, but now we know that they simply need to learn how to separate themselves from the projections of others. Horizontal lines on the mount of the moon (Luna) were traditionally called travel lines. These days they are considered allergy or addiction lines (I imagine they may have noted the issues people had when they ate unfamiliar foods). It's good to always keep in mind that much of what we 'know' is based on cultural expectations, and may not be as factual as we believe. Looking at history and other cultures is a great way to remind ourselves that there are other perspectives.

Fate or Destiny is often considered a predetermined course of events, things beyond our control. But we have more control over our fate than that suggests. In Your Soul's Plan, Robert Schwartz writes that you work with your higher self to pick where, when, and with whom you will incarnate, to learn the lessons you feel you need to learn. Jane Roberts said as much in the Seth material, but in palmistry, we are given a way to see projections of what we've done leads to new directions. To be honest, many of us don't want to hear this. When we feel helpless, it can be more comfortable to feel that our problems are created by an impersonal, implacable and omnipotent fate that was predetermined without our in-put. Most of the reason for getting a psychic reading is because we've exhausted all the options we can think of to fix our problems, and we'd like at least a hint of something different to try to get what we want. A good reader will be able to help you see the benefits of what you've gone through and how you can take more control over what's going to happen. (On the other hand, the answer is always "No, he's not going to leave his wife for you.") Often the answer you seek is not the answer you need to learn. The future is created by the actions of the present, cause and effect. We may know more "on the other side" because time doesn't exist there the way it does here, so we understand the larger patterns more easily. There are, of course, many and various perspectives on this.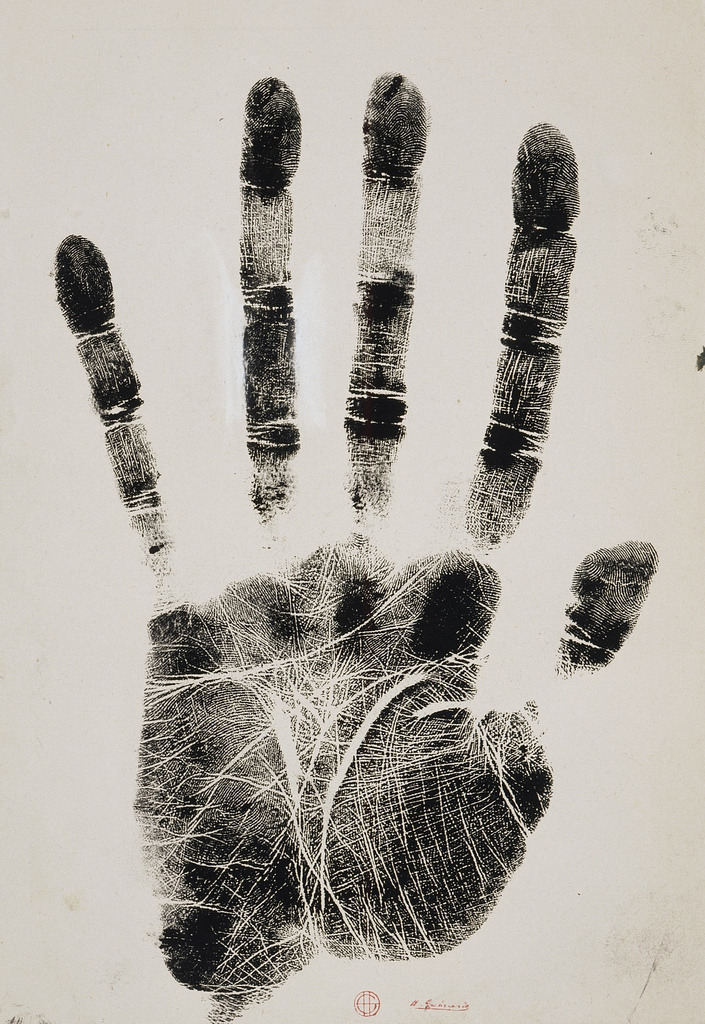 Almost all divination is like meteorology or medical diagnosis, using patterns we have learned about to predict that which hasn't yet happened, or cannot be seen directly, but with divination, we hope to also tap into the Divine, get some help from the gods or other spirits. It's easy to see what direction you are going in some situations; in others, there are hidden influences. Palmistry is a way to see not only what has been put in place in your character, but also allows us to see our Destiny change in response to our actions. I always encourage people to make (and save) a hand print every few years, so they can not only remember the reading more easily, but compare their prints as time passes, and see how they change the lines on their hands. Palmistry shows our control over our lives so well. But other forms of divination also show us options- whether Astrology, showing us influences, or Tarot showing us different possible futures depending on what we do (not all spreads do that- we often ask for a yes/no response). But even then it's a "if-then" situation, if you keep on as you are, then this is the most likely outcome. Fate is less a per-determined doom than a syllabus of a class we signed up for, it's a plan, but there are many ways you may deal with it. You may ace the class, or ignore assignments and have to take it over. As (too many) palmists quip: "The future is in your hands."