Ivo Dominguez Jr. on Otherworldly Rescheduling
Follow Us!Share this!
Update!
We must reschedule Ivo Dominguez Jr. appearance on CTCW's Otherworldly on Zoom this Wednesday, May 10th, as he can't make it. Please send him healing energy, but he said he'll let us know when he is ready to come again.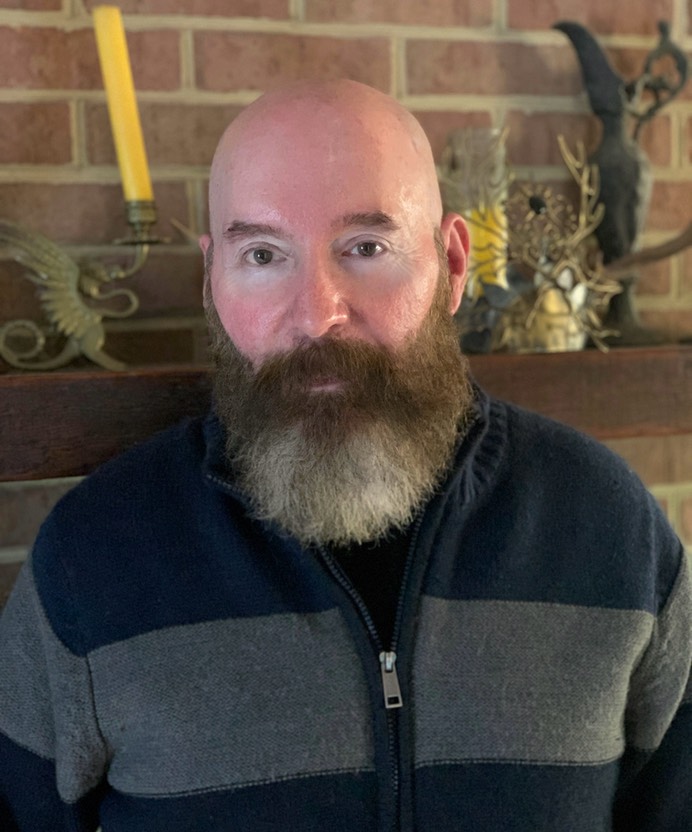 Our guest this week will be Ivo Dominguez Jr. He has been active in Wicca and the Pagan community since 1978, has been teaching since 1982. Ivo was a founding member, and past High Priest of Keepers of the Holly Chalice,the first coven of the Assembly of the Sacred Wheel a Wiccan Tradition. He currently serves as one of the Elders of the Assembly of the Sacred Wheel, a Wiccan syncretic tradition that draws inspiration from Astrology, Qabala, the Wester Magickal Tradition and the folk religions of Europe. His techniques and insights are rooted in a synthesis of traditional metaphysical teachings, modern science, and memories from past lives. Ivo is the author of several books including: Keys to Perception: A Practical Guide to Psychic Development, Four Elements of the Wise: Working with the Magickal Powers of Earth, Air, Water, Fire, Spirit Speak: Knowing and Understanding Spirit Guides, Ancestors, Ghosts, Angels, and the Divine, Practical Astrology for Witches and Pagans: Using the Planets and the Stars for Effective Spellwork, Rituals, and Magickal Work, and many of the The Witch's Sun Sign Series, as well as others.
His website: http://ivodominguezjr.com/
He'll be talking about The Consequences of Magickal Actions. This workshop will explore methods to deal with bad reactions or injuries sustained in ritual, when magical work sours, or in outright attacks. Quick and simple diagnostics will be presented to choose a response if one is needed. The middle- and long-term impact of magickal action will also be addressed so you can remain healthy and strong for more years. Wear and tear ignored is often more damaging than injuries or acute situations. Rest, healing, and aftercare are the key to staying power in the long haul.
Join Zoom Meeting
https://us02web.zoom.us/j/81684148619…
Meeting ID: 890 9617 8561
Passcode: 109836
Find us on Facebook: the CTCW Group and page: https://www.facebook.com/groups/388982351233282/
People are psychic, magick is real, ghosts and other spirits exist, and people can heal with energy. Each culture around the world had come up with ways to explore these realities, and that's great, we can learn from each other, that's how we change the world.


The Changing Times-Changing Worlds Conference will be November 3-5, 2023 at the Hudson Valley Resort in Kerhonkson, NY.
The rest of the year, every Wednesday, join us on Otherworldly, featuring many of our speakers, and topics. We hope you can join us this Wednesday at 8. If you miss this show, the recordings are posted on Youtube Thursday or Friday.
https://www.youtube.com/channel/UC1xTRrcFwUjmQgWb_BDvpiA