Witch College with Ed the Pagan Hubbard
Follow Us!Share this!
Please join CTCW's Otherworldly on Zoom this Wednesday, October 25, 2023 at 8 PM Eastern time.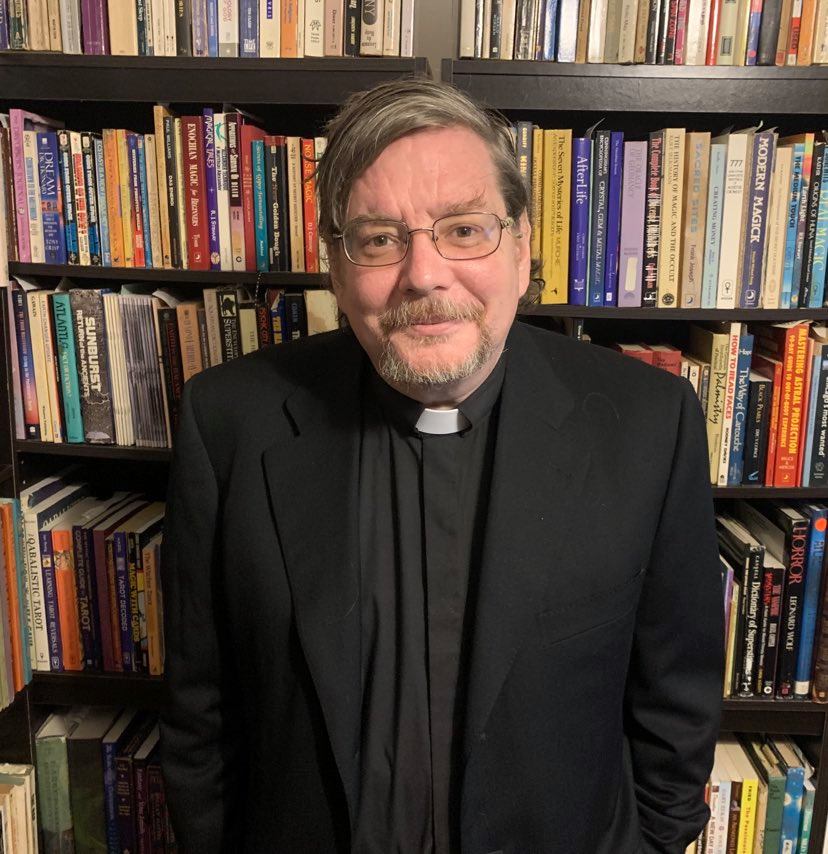 Our guest this week will be the Rev. Ed Hubbard, aka Ed the Dreamer. He likes to make big plans, and has done a lot of traveling this past year trying to bring many types of pagans together. In September, Psychic Academy officially opened, and you should check out the Pagan World website: https://pagan.world/ , which I'm hoping will serve as a platform to replace the much-missed networking site Witchvox. In 2001 he founded Witch School, and this week on Otherworldly we'll talking about his next big project: Witch College. <https://pagan.world/groups/witch-college>
I, Tchipakkan, grew up in the late 60s during the "Occult Explosion" and I always thought about how hard it is to deal with natural abilities that most of the world denies exist. If a child is born an empath, telepath, medium, able to see auras, or work weather, who can to teach you how to use these abilities? In our culture, most of us have had to learn on our own, and learned to keep them hidden. One of my life ambitions was to create a psychic equivalent to Xavier's School for Gifted Youngsters. How much easier would it be to develop these talents with someone who had them and knew how to use them to teach you? So far starting the Changing Times-Changing Worlds conference is the closest I've come to that ambition, so you can imagine how eager I am to learn more about Ed's plans!.

From Ed:
Witch College is my next ten year build, developing an online platform that will provide an anytime, anyplace, anyone magical education. It is time to reach out to a bigger dream. I dream of giving tools and skills to generations to come, to create a culture in which we can become sustainable and thrive. What does the next seven generations need?

In this here is a description of College: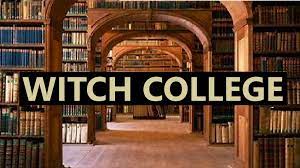 A College: an organized group of professional people with particular aims, duties, and privileges.

We begin in this first year, with more questions than answers, with more potential and hope, then we do practicality. This is where we come together and begin creating the build.

The very first piece we are creating is Witch Starter Course, a 12 module, 6 week course, on being and becoming a Witch. In this we will offer the widest possible view of Witches from multiple sources. At the end, the student will have at least a basic understanding. In this way we can help many seek out their path. That begins on January 11th, 2024.

In the First Year, we will be focusing primarily on development, to begin to have essential discussions, about the very essence of living within nature and the world civilization we are part of. We will be workshops, classes, courses, as primary build. We will be hosting many symposiums and summits to discover what we desire to know and share. Its this period we will begin to answer questions and build foundations intended to last lifetimes.

Witch College is the next step in building our community, our culture, and our future. This is ground floor, this is our Dawnstar moment.
Join Zoom Meeting
https://us02web.zoom.us/j/81404863215?pwd=ZXpOQW5PVjVxRHNJT1hxSk9sdTl0dz09
Meeting ID: 814 0486 3215
Passcode: 023443
Check out our website: https://ctcw.net/
Find us on Facebook: the CTCW Group and page: https://www.facebook.com/groups/388982351233282/
https://www.facebook.com/changingtimeschangingworlds/
People are psychic, magick is real, ghosts and other spirits exist, and people can heal with energy. Each culture around the world had come up with ways to explore these realities, and that's great, we can learn from each other, that's how we change the world.


The Changing Times-Changing Worlds Conference will be November 3-5, 2023 in Kerhonkson, NY. The rest of the year, every Wednesday, join us on Otherworldly, featuring many of our speakers, and topics.