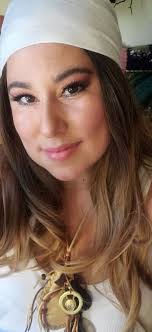 Lailani of The Magickal Solution (www.TheMagickalSolution.com) is a Espiritista Mystica, an Educator, a Curandera , a Diviner, a Singer, an Activist AND the Host of her videocast #ThisIsHowWeGrow, now streaming on Spotify and YouTube.
Lailani was born spiritually gifted and began putting her abilities to use by the age of 2. With over 30 years of experience as a world-educated, solitary-practitioner of the Magickal & Mystical arts. Nearly 25 years of that helping people from around the world.
Lailani now lives in Poughkeepsie NY (Home of The Poughkeepsie Seer/Prophet Andrew Davis Jackson) With her husband and dog. There she continues to offer her spiritual services online, and in her local community of NYC and the Hudson Valley.
Follow her on all social media platforms at The Magickal Solution!