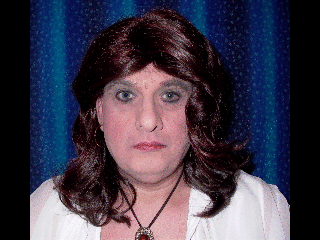 Kathleen OBrien is a multi-talented individual. She is an Author, Astrologist, Psychotherapist, Ordained Interfaith Minister and a Wiccan Priestess.
Her degrees include a B.S. in Mathematics, a Masters degree in Social work (LMSW) and a Masters degree in Theology MTh. Currently she is studying AstroPsychology.
As a Mathematician she programmed cockpit displays for fighter aircraft and worked on secret government projects.

Kathleen's work as a psychotherapist specialized in the LGBT community. In connection with this she has written papers on what the clinical community should know about the LGBTQ population as well as her thesis: The Seven Biblical Verses Used Against Homosexuality [there are none if the Bible is read correctly].

She is researching femininity and Goddess.

She is a Diversity Trainer and an Astrology speaker.

As an Ordained Interfaith Minister she presents sermons that are not necessarily typical.

Her products include detailed Natal Astrology reports of about 35-40 pages. She is the author of "Astrology With Attribute Cards", a copyrighted publication on the third revision. They number about 325 cards. These cards Teach You Astrology and allow you to read your chart and the charts of others with detailed knowledge. They are a comprehensive set of cards ea. 4×6″ in size containing dates, symbols, and attributes of the Zodiac signs, the planets, and all their associations. Also included are the descriptions of the 12 houses in a Zodiac Chart and what they mean. Topics included are planetary retrograde motion, Solstices and Equinoxes, Zodiac precession and your Love sign for relationships and compatibility.

She also produces Natal Astrology reports around 35-40 pages. Transit, Compatibility, Daily, Romantic, Lucky, Productivity, Mental Clarity Charts as well as Vedic Astrology Charts.
Her work in the metaphysical area for well over a decade brings together ancient religions, psychology, current scientific and philosophical thought with new age and Wiccan religious concepts. "The more we study, the more we find everything is connected."
Her website is: https://astrologerpriestess.com/. She may be reached at: astrologerkathleenobrien@gmail.com.