Follow Us!Share this!
As we go into the cold dark season, I think it is important to remember that while we don't see a lot happening, things are. We don't get to watch plants sprout, and unfurl leaves, flowers blossom, fruit form and ripen, or even the amazing beauty of the turning leaves and the stark grace of the naked trees against snow. Under that snow there is activity, not just the burrowing of small mammals (we identify with them), but the wiggly and crawly, the squirmy and microscopic. Under the soil the microbes and various invertebrates are breaking down the refuse of the past warm light season, and turning it into something that is rich and nourishes the coming growth.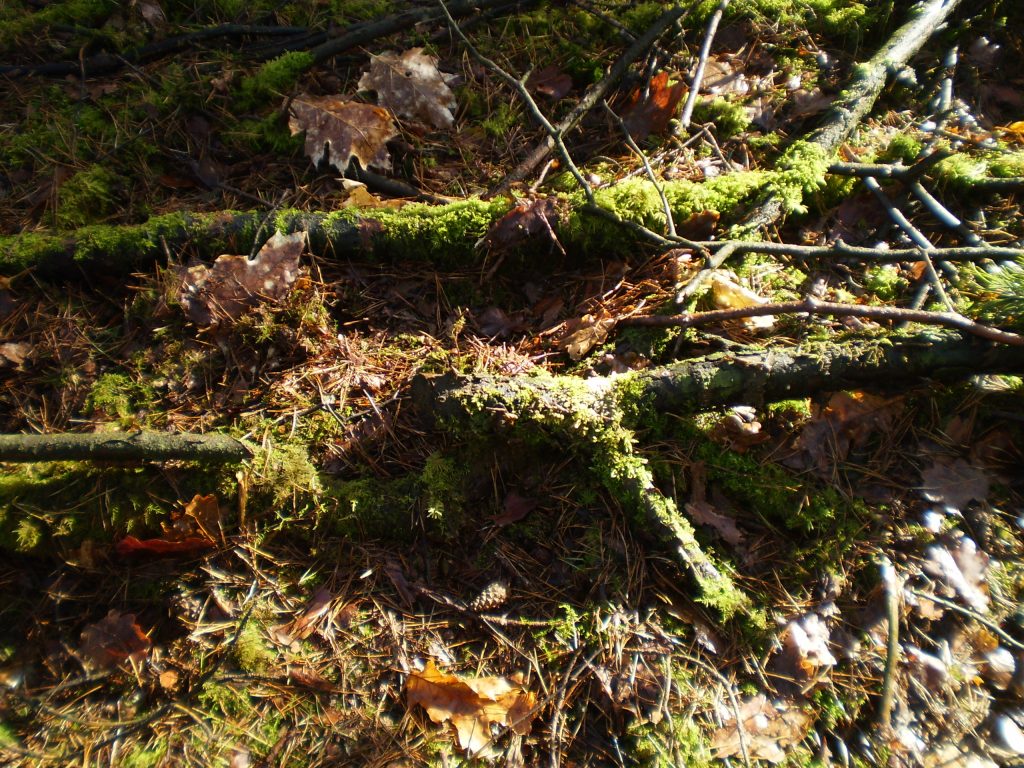 All life on this planet (Ok, maybe not tardigrades, or a few other exceptions, because the diversity of this planet is amazing) is supported by "eight inches of topsoil". We speak often about grounding, and picture sending our roots down deep into the earth. Plants do so much more, from huge trees and small weeds sending their roots down and carrying moisture and nutrients to their above-ground parts, at the same time loosening the soil, holding it from eroding. They communicate with each other through chemical signals in the roots. And that's not even including the activity of the mycelium (fungus). We rarely think about these other living things that share the planet, as we forget the plants and creatures in the ocean, and often those who live beyond our immediate range of activity. We may equally be as unaware of the inhabitants of the Otherworld because we rarely interact with them. But their activities interact with our own, whether we notice or not.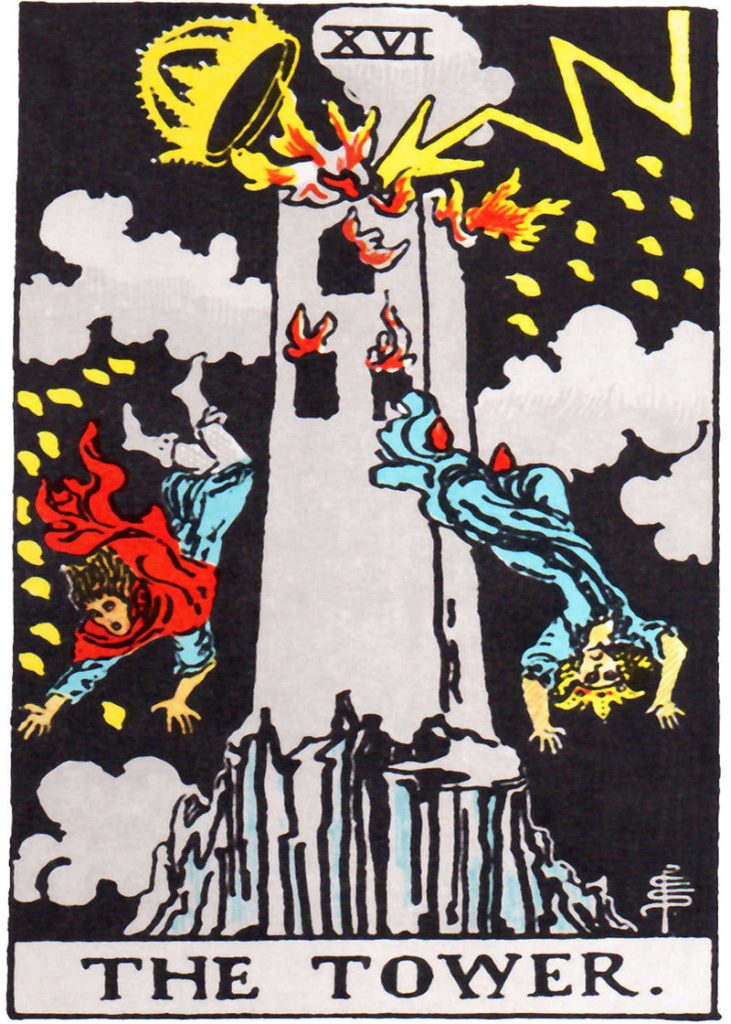 As we deal with our day-to-day issues: paying bills, maintaining our health and relationships, we often have to remind ourselves of the greater connections. We may be small pieces of larger systems, but we still interact with climate change, human rights, and social forces from random shootings to full scale wars. I know many of us have thought and spoken of Tower Time, but I think most of us see the massive changes that all our little problems create when lumped together and we look for a pattern, and how it will impact us. But I think we may worry too much about our personal experience, just as we can block out a large vista by holding our small hand between it and our eyes. We identify with the mighty being cast down, rather than thinking about what it means on a larger scale. We may be participating in a war between Extinction vs Evolution. Our individual lives may not be as important as the greater question of what happens to the planet and the beings who live here (after all, our individual sparks will probably move on to another incarnation when we're done with this one). What we do in this lifetime will help direct the course of the planet. Can we make an evolutionary change in our culture, or not, and if so, what would that look like? If it weren't for the breaking down of what is here now, we won't have the basic materials that will make a better future possible.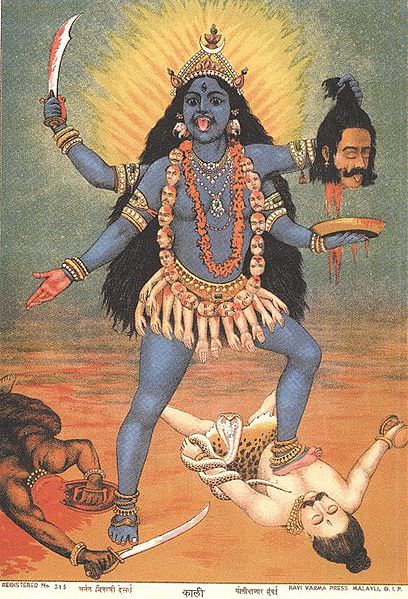 We fear destruction, of our selves, of our environment, of what we know. Destruction is often painful, and we experience it as loss. We think of the destructive power of Kali, and see ourselves as helpless in the face of natural disasters like hurricanes, and earthquakes. But we rarely consider that an earthquake is the earth releasing built up tension, storms are how imbalances of temperatures move pressure that builds up. Yes, sometimes we are in the way when the Earth is restoring balance, and that can be bad for us personally, but our spirits live on, and more importantly are connected to all our other lives, all the lives we touch, but in this world and otherworlds. We need to accept and embrace the forces that break down, and prepare the world for change. What matters to the soul lasts, and we carry our decisions and their effects with us in our immortal parts. No, we don't eat compost, but we make compost (think about it), we become compost, and when we've left our physical bits, they nourish other physical life. This is a wonderful thing. So let's not be afraid to embrace our total fate. "Dust you are, and to dust you return." but also "Light you are, and to light you return." We need to think multidimensionally, and our living during this time becomes less of a disaster, and more of an opportunity to help at the time when it's most needed.