Follow Us!Share this!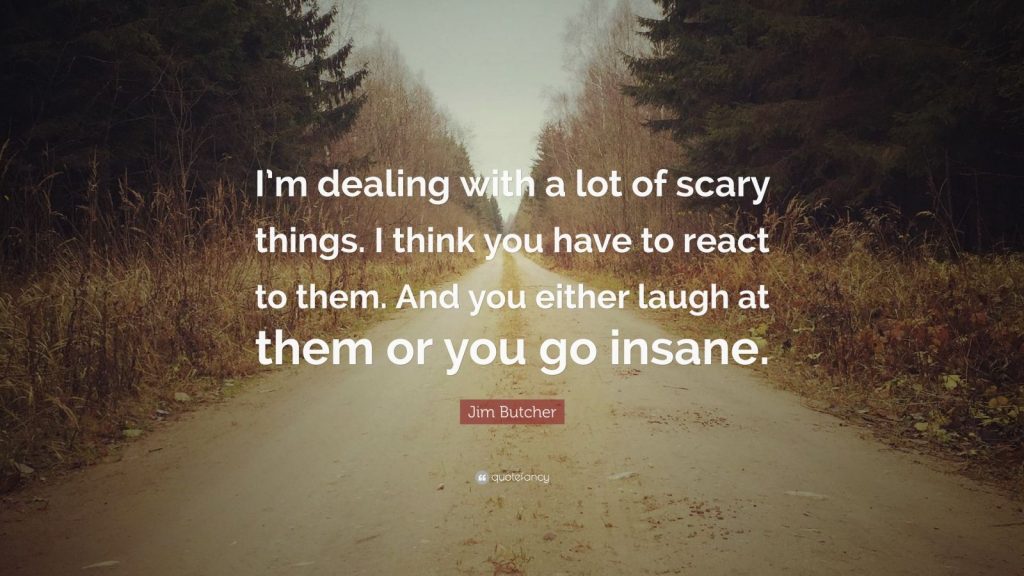 I love this quote, laughter is often our response to the unexpected. Think of babies who laugh at "peek-a-boo" or a jack in the box. The adult version of that is a "jump-scare". They are surprised, then they laugh. Is it relief? Something unexpected happened and I'm fine? Are they just, as they seem, delighted at learning something new about the world they have just (re)entered? Or maybe they are simply laughing at the antics of the adults who are willing to make fools of themselves for the baby's amusement? It is one of life's pleasures to watch an up-tight adult relinquish control, and do whatever it takes to make another person laugh.
I will also make a brief tangent to recommend the Dresden Files series. Many of my friends who use magick can relate to Harry's difficulty in being around any technology as his energy tends to stop watches, make phones go on the fritz, and otherwise mess up anything more advanced than a two stroke engine. I will freely admit that by the 10th book, Butcher's protagonist has become over-powered in the manner of 'Mary-Sues', (in order to keep things interesting, they keep making the monsters bigger and more dangerous, so he has to get more powerful to win). But he has a wonderful re-interpretation of the fae court (not cute or in any way safe), Ghosts, Monsters, the Wild Hunt, Vampires, Werewolves, Demons, Angels, Gods, and more. Yes, he can see the other side, and it's not always pretty. He may be laughing because he knows he can beat the monster, or at least he'll make someone laugh if he doesn't.