Energy Healing Tips and Tricks
Follow Us!Share this!
Saturday Spotlight for Sidney Eileen's workshop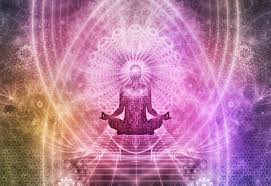 These tips and tricks are for anyone involved in energy healing: healer, recipient, professional, friend, or acquaintance. They may help you ensure full consent, find a good match between healer and recipient, avoid problematic healers or clients, navigate uncomfortable issues when they arise, fully meet the needs of the recipient, allow yourself to receive healing, and avoid doing unintentional energetic harm to yourself and others. Sidney Eileen has been giving and receiving energy healings for roughly thirty years. Ze has spent significant time around professional energy healers and in professional environments, and in casual or spontaneous healing sessions. Among both casual and professional healers, Ze has seen a great many strange approaches, brilliant methods, easy blunders, and painful mistakes ze hopes to help you avoid doing yourself.