Follow Us!Share this!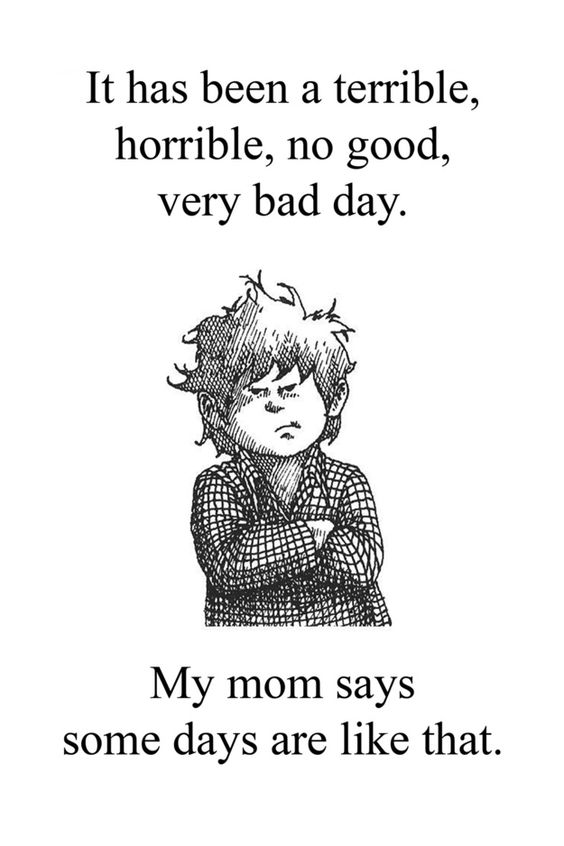 Well, do you?
I feel lucky often: when I smell fresh bread in the oven, when I find something I'm looking for without having to ask my daughter for help, when a narrowly miss having a problem, when I see others with problems I haven't had, when people help me with my problems; when it's a gorgeous sunny day, when I've got something I'm eager to do, or when it's a dark, rainy day and I am snug inside with nothing to do but read.
I will admit that I am lucky, and have no idea why. I'd love to think I deserve it, that I'm reaping the rewards of "good karma", but my life is so good I find it hard to believe I could have been good enough to deserve it, so I tend to think that I'm on the receiving end of some positive random occurrences. I've seen people have several mishaps in the morning and say "I'm having a bad day", but I tend to think, "Well, random things tend to come in clumps, and I've gotten all the bad stuff for today over already!"
Yes, I know that that sort of attitude can be really annoying when you are the one who's getting a series of spills, paper cuts, snags, and other accidents all at once. I was born this way. I worked hard to stop being an annoying Pollyanna, but that resulted in my kids griping that I always suggest worst-case scenarios. I really need to find a middle ground.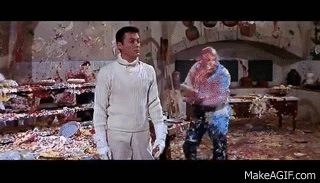 The thing is, if you don't believe in luck, these things would happen randomly, or perhaps for reasons having to do with being careless, or disorganized. But I think we've all seen people who just seem to sale through life like Tony Curtis in the pie fight scene in The Great Race. Life's little problems seem to float right by them. Other people have such an unlikely level of problems: health issues, financial woes, accidents, and such, while being cautious, careful, and good people, it has convinced me that there must be such a thing as jinxes. Their insurance lapses because of a computer glitch, without warning, their car dies when it's just been checked over, they eat well, exercise, and get rare diseases. They do nothing to deserve misfortune (attract bad karma), but their lives are a mess anyway. When you see the 'unfairness' of life, you begin to believe that there is such a thing as luck.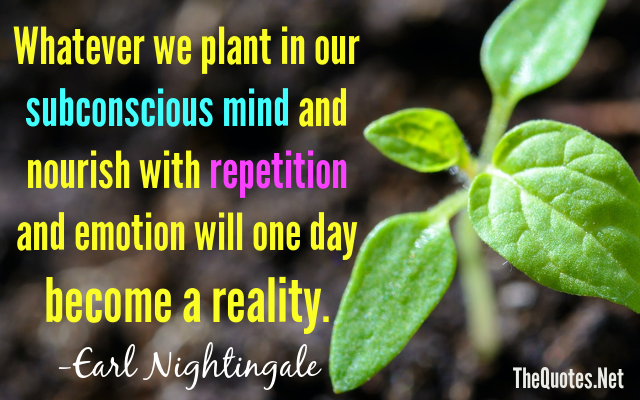 But then we get to the concept of magick, manifestation, mind over matter. Again, it's a matter of seeing is believing. When you've seen enough of it, you tend to accept that it's real. I believe that magick works, prayer works, manifestation works, they all do. Whether it's God, the Secret, the Power of Positive Thinking, the family curse, or the Observer Effect in Quantum Physics, there are things that nudge probability in our favor (or away from it). If you accept that premise, in whatever form, it's natural to want to learn the mechanism to be able to enhance your luck. It's not greed, often people are trying to help each other, rather than themselves. But certain principles can be observed. Affirmations are a way that you train your subconscious by repetition. I taught my kids that the best reason not to lie is if you're a magick user. If you never lie, then your subconscious learns that whatever you say happens, and the world makes things line up to make it happen; but if you lie, your subconscious doesn't care, and doesn't push the world around for you. When you do certain things that manipulate your perceptions and feelings (for example with rituals), you change the energies that attach you to the rest of the world, and that changes the world. There are many ways to change your luck.
In some ways the energy that us easiest to change is your own. (In other ways, it can be the hardest. If you feel you are cursed, misfortune is more likely to happen. If your doctor tells you that you have only three months to live, you may be more likely to die, than if he tells you that you're doing better than others with your disease. That's the Nocebo Effect, the opposite of the Placebo Effect, which it's one of the most effective tools in the doctor's bag, and the reason doctors avoid telling you bad news.) But there's a good chance that the reason I'm lucky is that I feel lucky. My life has been great. I am a child of privilege, (white, healthy, financially secure), and I have a lot of gratitude for my many blessings. I am so used to being lucky that I expect it. I think that attitude must be much harder for people who didn't start as well off as I did, but that confidence is exactly what most magickal practices are trying to create. One of my favorite precepts is: "Faith is the innate knowledge of the fundamental rightness of all things, whether positive or negative." When you can be sure that everything is going to come out fine, even when it seems to be a disaster, that's faith. That's what sets us up for being lucky.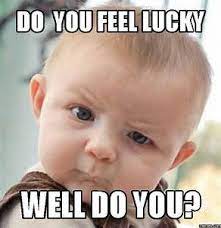 There are always infinite possibilities in any situation (all those darn butterflies in China flapping their wings), other people and their auras, their free will, their intent, the influences of the moon, the stars, the planets, what time of day it is, which way the wind is blowing, the temperature, colors, scents, so many things. We control what we can, and have to not worry about what we can't. As in the scene from Dirty Harry, referenced in the title question, we can't always keep track of how many bullets have gone off. So the question you have to ask yourself is "Do you feel lucky? Well, do you?
If you feel lucky, if you trust your luck, it's far more likely that it's going to support you. That's why it's generally not a bad idea to carry your favorite talisman, wear your lucky color, say a prayer, make an offering (stay on the good side of the gods/God), and do as much good as you can, because luck seems to be one of the many intangible things that is very real, and very powerful.