Follow Us!Share this!
Our merchants and readers are a large and wonderful part of our conference. Here are some of the amazing folks who joined us at at past conferences We look forward to seeing them in person when we resume face-to-face events!
Our 2019 Vendors included:
Auntie Arwen's Spices
Cabochons
Dragons Den Crystals and Stones
Earth Treasures
JJ Jewelry Designs
The Loon Witch and Brother Granite
Luna Enchanted
Magic Cat Designs
Metaphysically & Naturally Yours & Young Living
Raven's Own
Rosamonde's Cottage
Sensitive Earth Healing Arts
Wandering Paintbrush Studio – Sophia Kelly Shultz
Zija International

Scroll down for the full descriptions and links below:
---
Our Readers Included:
Brother Granite Stone
Thor Halvorsen
Sarah Livermore
Michelle M Lorenzo (bone readings)
Kathleen O'Brien
Spirit Asked Me to Tell You- Valerie Croce Stiehl
---
Meet our vendors and readers!

Auntie Arwen's Spices (Sponsor)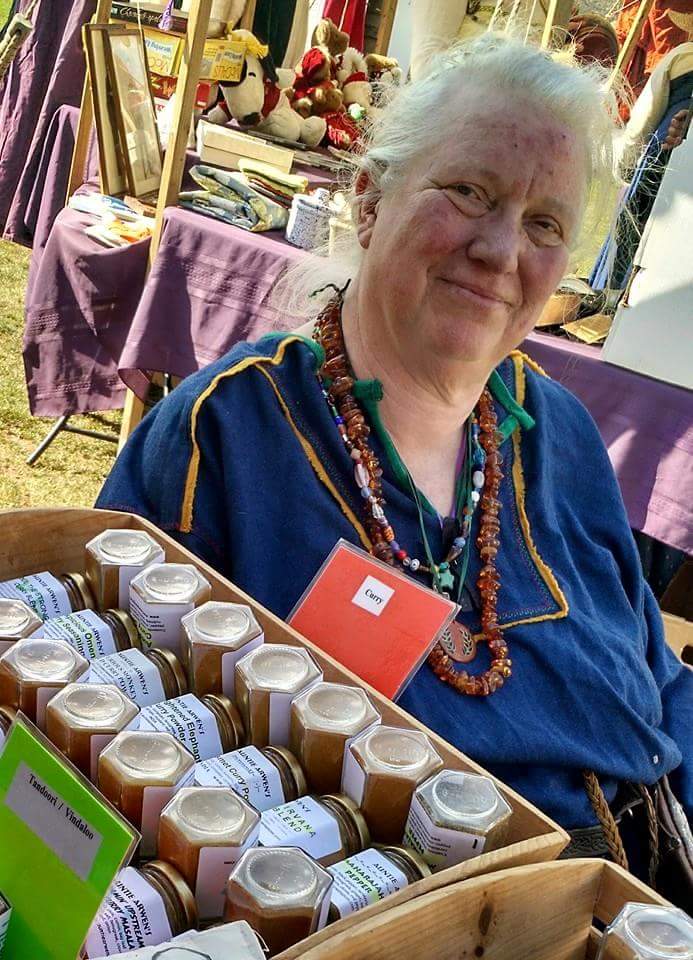 Auntie Arwen (Jane Sibley) is a small home based business bringing you the freshest quality in ingredients, with a wide range of flavor blends to suit any palate.  Blends are created based on culinary harmony as well as historical accuracy, and are packaged with an overflowing amount of passion. Arwen's business partners, Colleen Jordon and Lydia Fithian, do the online orders and shipping.
Auntie Arwen also carries excellent quality coffee and teas. botanicals and tisanes and lots more; check out the website at: http://www.auntiearwensspices.com
Jane Sibley's books are a feature at her Auntie Arwen display.
---
Cabochons (Sponsor)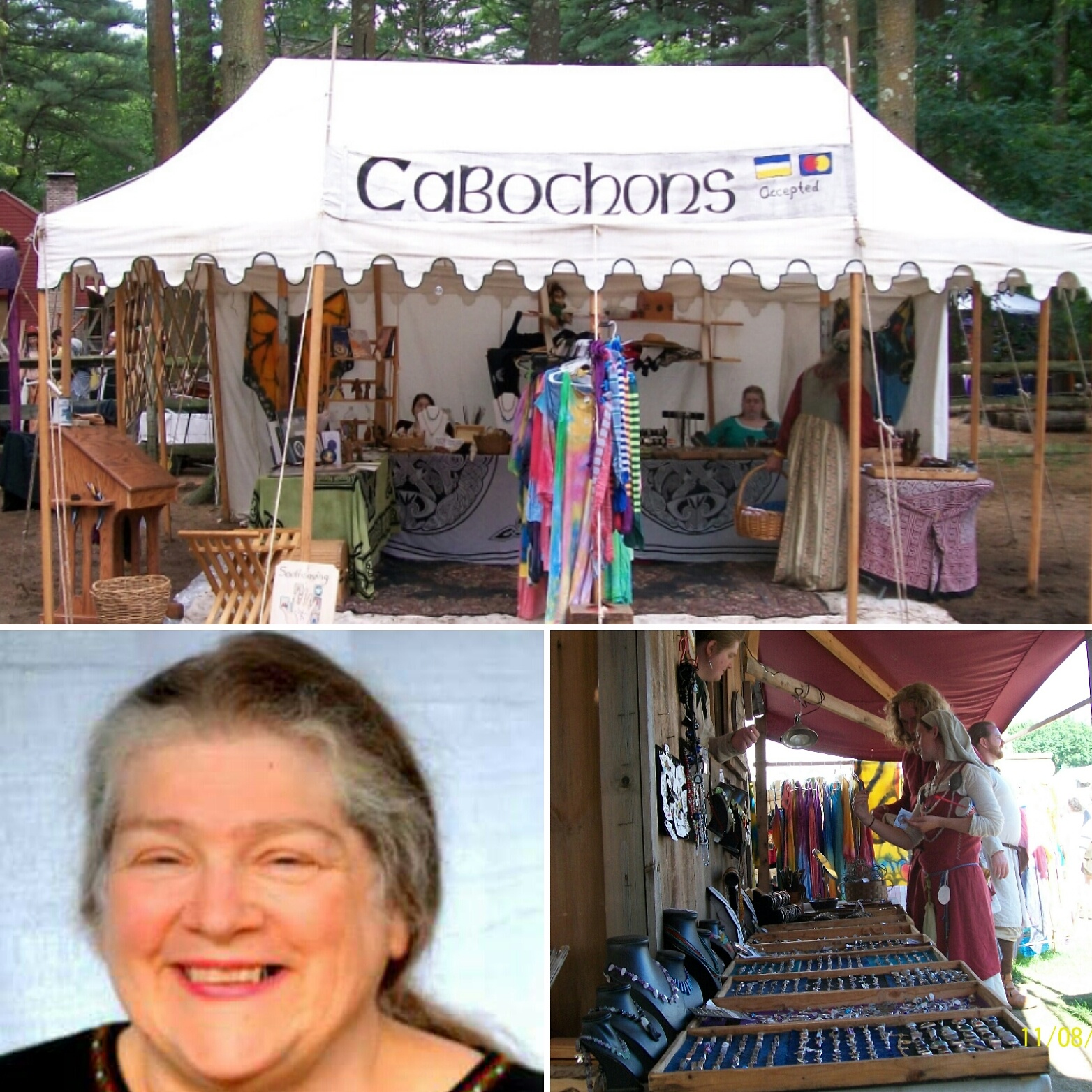 Cabochons- silver jewelry, long stripey stockings, hand painted silks, unique jewelry with semi-precious jewelry, ceramic figurines, votives and cookie stamps, Tchipakkan's cookbooks, wood burned and painted boxes, and more…
---
Dragons Den Crystals and Stones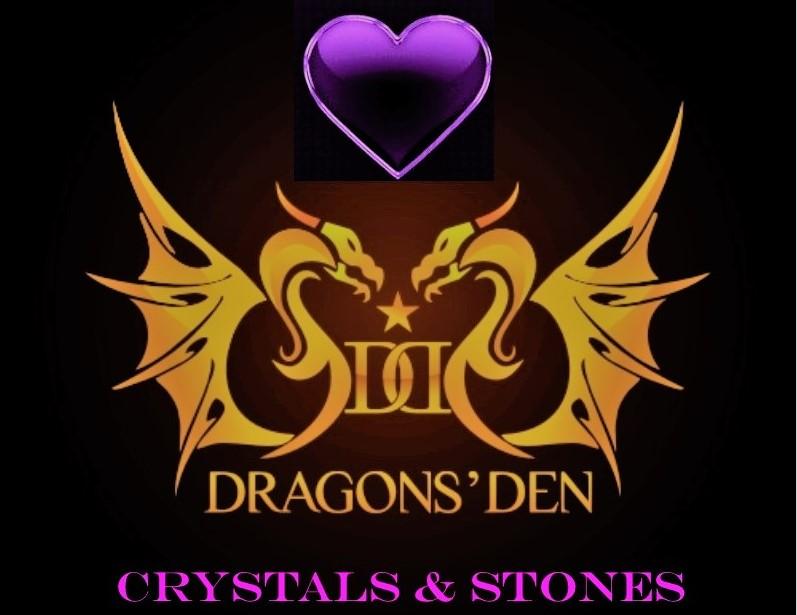 ---
Earth Treasures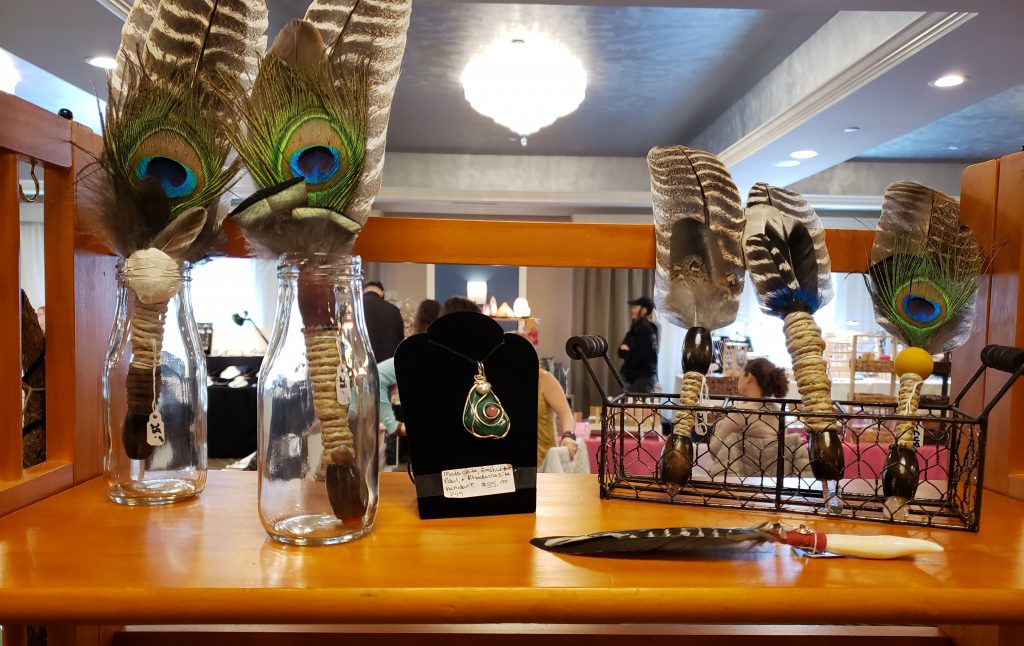 At Earth Treasures you will find hand-crafted dreamcatchers, smudge
feathers, smudge kits, genuine gemstone jewelry, bookmarks,
keychains, & pendulums, and retail items such as tumbled gemstones,
white sage, palo santo, & incense holders.
We use as many local, natural materials as possible in our hand-crafted items and search for high quality in our retail items. There is something here for everyone so come take a look!
---
JJ Jewelry Design
JJ Jewelry Designs is genuine gemstone jewelry, handmade with the spiritual meanings of the stones in mind. Each piece is accompanied by a romance card outlining the meanings of the stones used to create the piece. We work with each customer to guide them toward the pieces and the stones that will most helpfully support them in their goals and needs.
---
The Loon Witch and Brother Granite Stone

The Loon Witch offers the following types of readings:

-Tarot (general or specialty spreads)
-Runes
** Readings
*** Your Name in Runes
-Angel
-Crystal
-Pendulum
-Aura Photography

The LoonWitch offers healing in the following modalities:

-Reiki – certified reiki master/teacher in the Usui System of Natural Healing
-Crystal – laying on and grid format
-Meditation
We are honored to have had Brother Granite with us in 2019! He offered Totem Bone and Oracle readings
Brother Granite is a mixed heritage Abenaki Native American Indian. He is an Awasos Ceremonial Shaman, Psychic and renowned Storyteller. Brother Granite is a Master of Totem Bone Readings. Using artifacts as divination tools he listens to the Animal Totems to provide you with a uniquely provocative and powerful reading. He also reads with The Medicine Wheel Oracle, a deck which utilizes the wise teachings of the Native American Medicine Wheel.
Being a Reiki Master Teacher he has developed a system of reading gemstones and the Chakra's. Through what Brother Granite affectionately calls The Stone People, he provides you with a holistic reading. With over a decade of service to the public Brother Granite brings his unique style of Medicine In Action to you.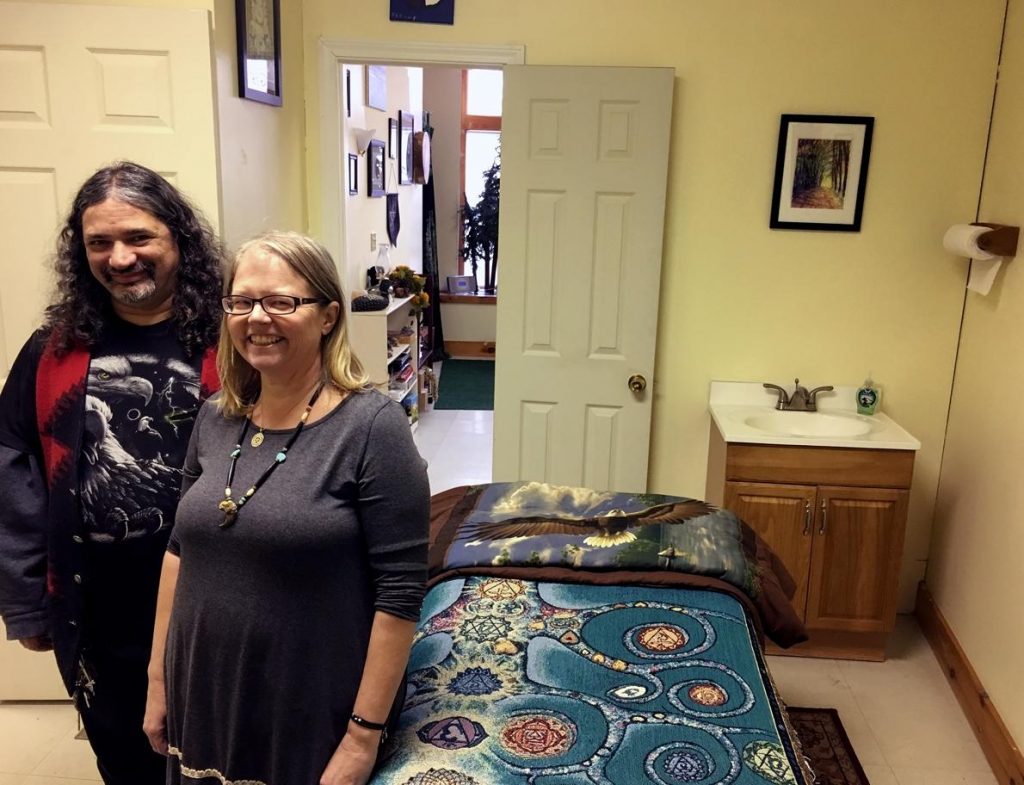 ---
Luna Enchanted (Sponsor)
Luna Enchanted is a full service Metaphysical shop offering a variety of magickal products & services including Tarot cards, incense, smudge, hand-crafted jewelry, angel products, and much more.
---
Magic Cat Designs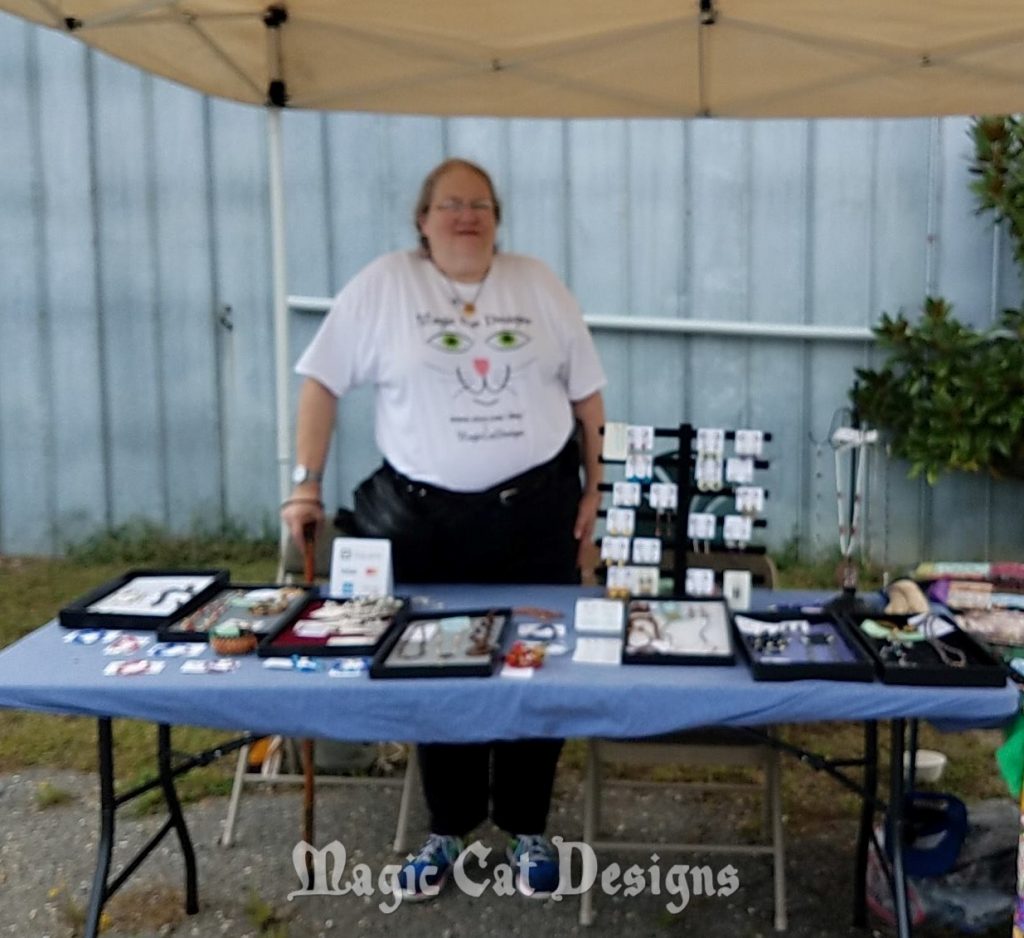 Magic Cat Designs features a mix of hand-made treasures, ranging from jewelry to hair accessories to sewn items, in styles from quirky to classic. Most will be one-of-a-kind, while others may be few-of-a-kind. Whatever it is, it will have been made with joy in the Magic of creating something special and beautiful.
Everything sold is hand-made by the owner. Nothing is mass-produced. Each item is created individually, with care and concern for quality.
Items made in the past have included braided wire and bead circlets, folding coronets (for SCA or cosplay ) and minister's stoles, customized for differing religious/spiritual paths.You can find Magic Cat Designs online at: http://www.etsy.com/shop/magiccatdesigns. or by email at: magiccatdesigns@gmail.com
---
Metaphysically and Naturally Yours and Young Living
---
Raven's Own (Sponsor)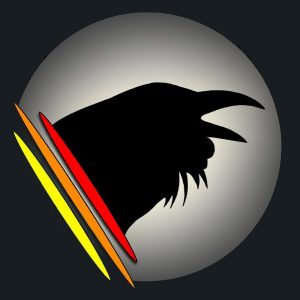 Raven's Own offers handmade jewelry, art, figurines, tools, and curios made from chain maille, polymer clay, and more. Rebecca also offers readings made from the Kahina Stones.
---
Rosamonde's Cottage (Sponsor)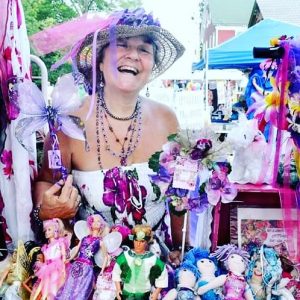 Rosamonde's Cottage is a retail space for one-stop shopping for magical materials: fairy costumes and accessories, fairy garlands, wings, wands, tutus, dresses, shawls, scarves, jewelry, T-shirts, fairy and mermaid dolls, and more.
Rose combines whimsy with joy and the result is a delightful display of rainbows and baubles that won't fail to bring a smile to your face.
---
Sensitive Earth Healing Arts
Sensitive Earth offers custom and potent energy healing sessions which include the modalities of Reiki and stone, sound, and plant medicines. Visit https://sensitiveearth.com/healing-sessions to learn more.We also offer an online & traveling apothecary as well as classes focused on plant medicine and energy healing in the Hudson Valley.For more information, to shop the apothecary, and to join the mailing list to stay updated, visit https://sensitiveearth.com/ (mailing list sign up is on the bottom of home page)
---
Wandering Paintbrush Studio Sophia Kelly Shultz
Author of The Stone Circle Oracle and upcoming Promethean Oracle, Sophia Kelly Shultz specializes in spiritual and mythological art. Working primarily in watercolor or colored pencil, she spends much of her time working out of doors, giving her finished paintings a strong feeling of color and light.
Visit Sophie's website at:
---
Zija International
Healthy Shouldn't Be Hard
A better life is possible with the right products, opportunity, timing, and endeavor. We empower people seeking better health through daily plant-based solutions so they have greater energy, time, and improved health to do what they love. health through daily plant-based solutions so they have greater energy, time, and
Since 2006, Zija International has been dedicated to supplying the world with nutrition packed supplements and creating premium products that meet an unprecedented standard of excellence. Our uncompromised quality, embraced transparency, and assured integrity supports a lasting effort to make a global difference in the way of health and wellness. We call it the Zija difference.
The unique benefits of our life-enhancing products begin at different farms throughout the world. Through our careful sourcing process, we select the highest quality botanicals that provide rich, valuable, and environmentally responsible products. Plant origins are carefully researched and assessed to ensure ideal growing locations, climates, and even harvesting seasons.
From our farms to your doorstep, Zija products have gone through a journey of tailored care, thorough preparation, methodical testing, and even careful packaging—each element significant in our efforts of quality, transparency, and integrity.
Website: cindyferris.myzija.com
Email: cindyteammoringa@aol.com

---
Our 2019 Readers Included:
Willow Diana (Sponsor)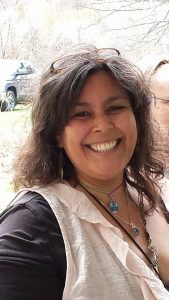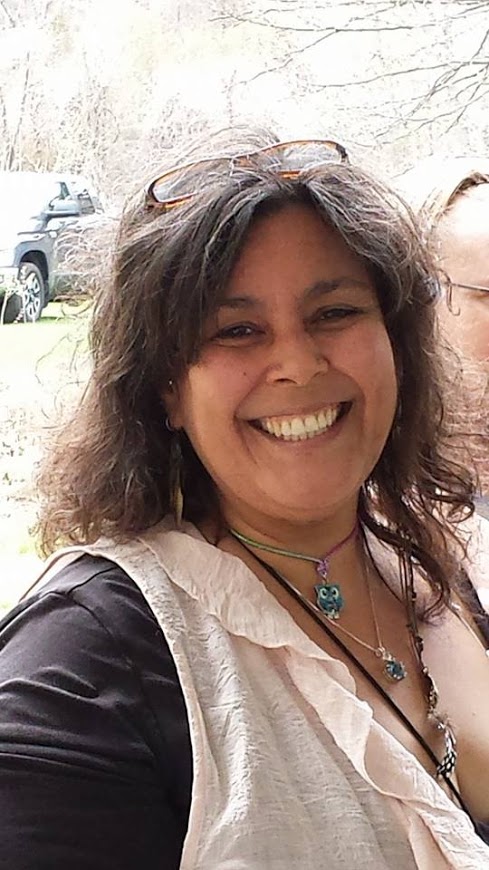 Willow Diana joins us as a Tarot Reader, Young Living Advocate, Tuning Fork Therapy Practitioner, and Healing Henna artist. Intuitive Spiritual Consultant, Reiki Master, Sound Healer in Tuning Fork Therapy, Shamanic Practitioner, Crystal healing, Energy clearing/smudging, Psychic Tarot Reader, Henna Artist, Paranormal Investigator.
I am an Ordained Minister in the Sanctuary of the Belived in the Order of Melchizedek and Universal Life Church. I am a Usui Reiki Master Teacher as well as Seichim and Integrated Energy Therapy (IET) Practitioner.
I am an Ordained Minister in the Sanctuary of the Belived in the Order of Melchizedek and Universal Life Church. I am a Usui Reiki Master Teacher as well as Seichim and Integrated Energy Therapy (IET) Practitioner.My strong desire to help people has led me on a magical journey. Over the years I have studied Witchcraft, Wicca, Native American Shamanism, as well as many other Spiritual Beliefs. I have studied Munay Ki, Tarot, Crystal Healing, Meditation, Sound Healing, Runes, Astrology, and the Paranormal.
There is a "knowing" out there that I sometimes cannot explain. We are taught beliefs that sometimes conflict with our inner instinct, our inner self. This can create imbalances and dis-ease. I went out to learn, heal, and evolve. Many teachers helped me to "remember" my way, gain new perspective, heal spiritually, and transform. With my tools, Spirit Guides, and Ancestors, I can assist you as you navigate this lifetime. ~
---
Luna Hacker
Luna is an Interfaith Minister, Psychic Medium, Witch, Root Worker, Vodouisant, Energy Worker, Teacher, and Hudson Valley Shop Owner. She has been the on- air psychic for K104.7FM WSPK "The Woodman in the Morning Show" for 5 years now.
Luna has been practicing Witchcraft, Hoodoo, Vodou and working with Spirit for many years. She was raised Catholic, and still has an affinity for the Angels & Saints working with them regularly in her Hoodoo and Voudou practices.Luna is a Usui Reiki Master Teacher, Seichim-Sechem Master Teacher, Animal Reiki Practitioner/Teacher, IET Practitioner, Certified Tuning Fork Therapist, Certified Crystal/Singing Bowl Sound Therapist, Crystal Healer, & Certified Herbalist
She has studied and continues to study Shamanism, Astrology, Crystals, Hoodoo, Voodoo, Vodou, magick, metaphysics and the occult.L una is an avid "ghost hunter" and is professional paranormal researcher.
LLuna is a Mom to a 10-year-old and a full house of pets. She lives and breathes her spiritual practices daily.
---
Bone Readings w/ Michelle M. Lorenzo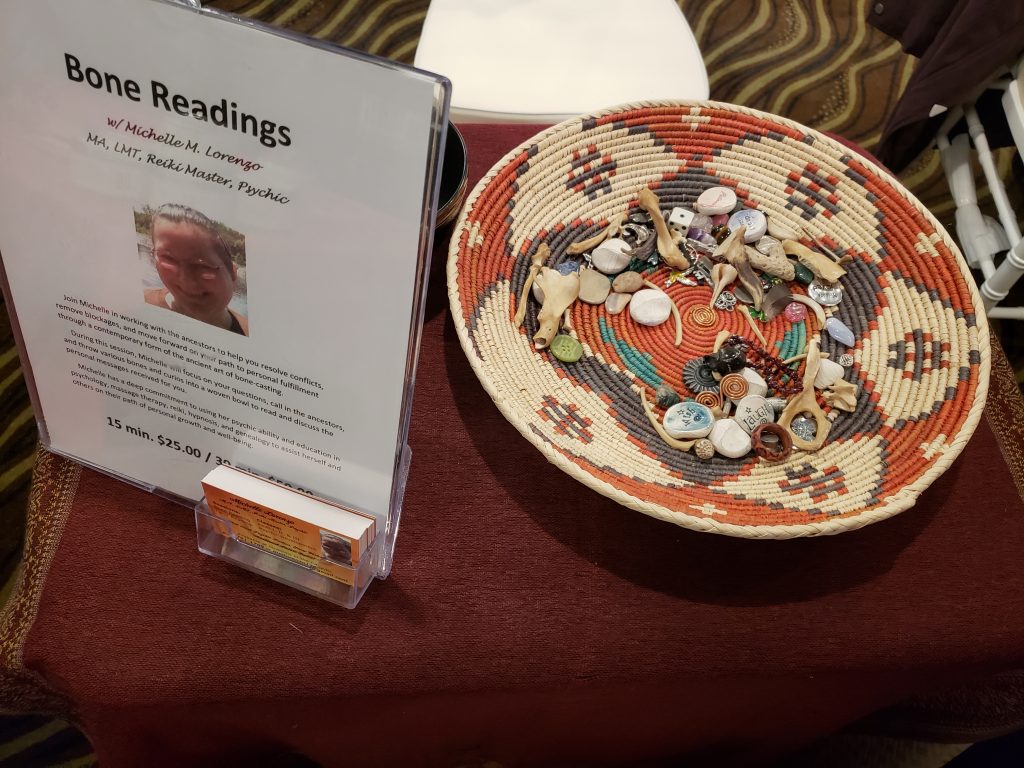 Join Michelle in working with the ancestors to help you resolve conflicts, remove blockages, and move forward on your path to personal fulfillment through a contemporary form of the ancient art of bone-casting. During this session, Michelle will focus on your questions, call in the ancestors, and throw various bones and curios into a woven bowl to read and discuss the personal messages received for you.
Michelle has a deep commitment to using her psychic ability and education in psychology, massage therapy, reiki, hypnosis, and genealogy to assist herself and others on their path of personal growth and well-being.
---
Rev. Kathleen O'Brien
Kathleen OBrien is a multi-talented aindividual. She is an Author, Astrologist, Psychotherapist, Ordained Interfaith Minister and, a Wiccan Priestess.
Her degrees include a B.S. in Mathematics, a Masters degree in Social work (LMSW) and a Masters degree in Theology MTh. Currently she is studying High Magic.She is a Diversity Trainer and an Astrology speaker.
As an Ordained Interfaith Minister she presents sermons that are not necessarily typical.
Her work in the metaphysical area for well over a decade brings together ancient religions, psychology, current scientific and philosophical thought with new age and Wiccan religious concepts. "The more we study, the more we find everything is connected."Her work in the metaphysical area for well over a decade brings together ancient religions, psychology, current scientific and philosophical thought with new age and Wiccan religious concepts. "The more we study, the more we find everything is connected."Her work in the metaphysical area for well over a decade brings together ancient religions, psychology, current scientific and philosophical thought with new age and Wiccan religious concepts. "The more we study, the more we find everything is connected."
Contact her at: Kath46d@gmail.com
---
Rebecca Hamilton Oubouzar
Rebecca Oubouzar is an artist, writer, and Kabyle-by-marriage. She has been a practicing pagan for more than 15 years, and has studied and worked with Kabyle culture and symbology for more than a decade. As the co-founder of Raven's Own, a unique collectibles shop, Rebecca helps to create unique jewelry, tools, and figurines that reflect her eclectic quirkiness. Irreverent and sarcastic, especially with her deities, she spends most of her time herding cats.
---
Thor Halvorsen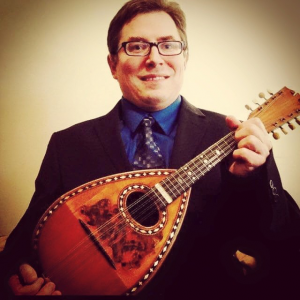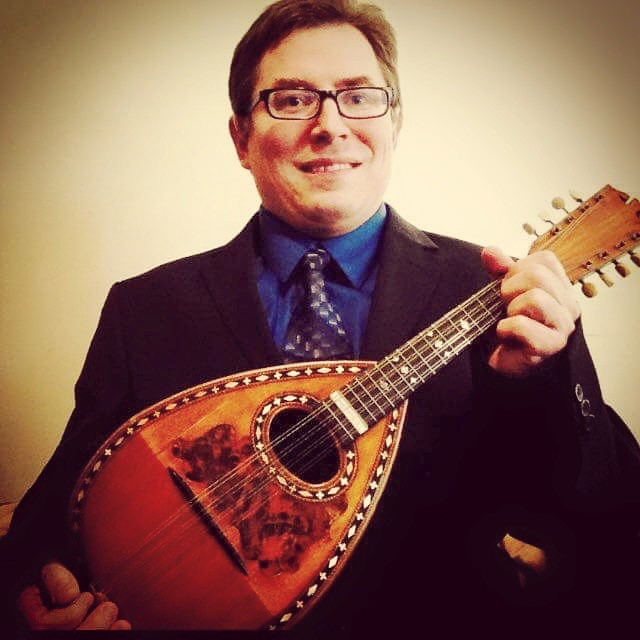 I give traditional Celtic Cross layout where I don't rush, I encourage people having time, having a chance to remember the reading. If desired, i am all in favor of folks jotting down their reading. The point is growth & insight. Not sound bytes & theatre.
Bio: Military brat, lived in South Korea, Germany, east and west coast of USA (MD, AZ, WA). Stepdad emphasized cultural relativity long before I had a word for it. exposure to the culture of Norway via my dad's family, and my stepdad's Scandinavian family, and Welsh from my Mom's side of the family, I had good familiarity of the dieties, stories, and culture, and eventually the food, when I got to visit the countries of Sweden, Denmark, Norway, etc. Poetry, published in The Tactile Mind quarterly magazine, issue: Vertigo. Also was assisting in an article that was published.
Professional" Educational Interpreter for the Deaf, ASL Adjunct Professor at College of Southern Maryland.
---
HP Sarah Livermore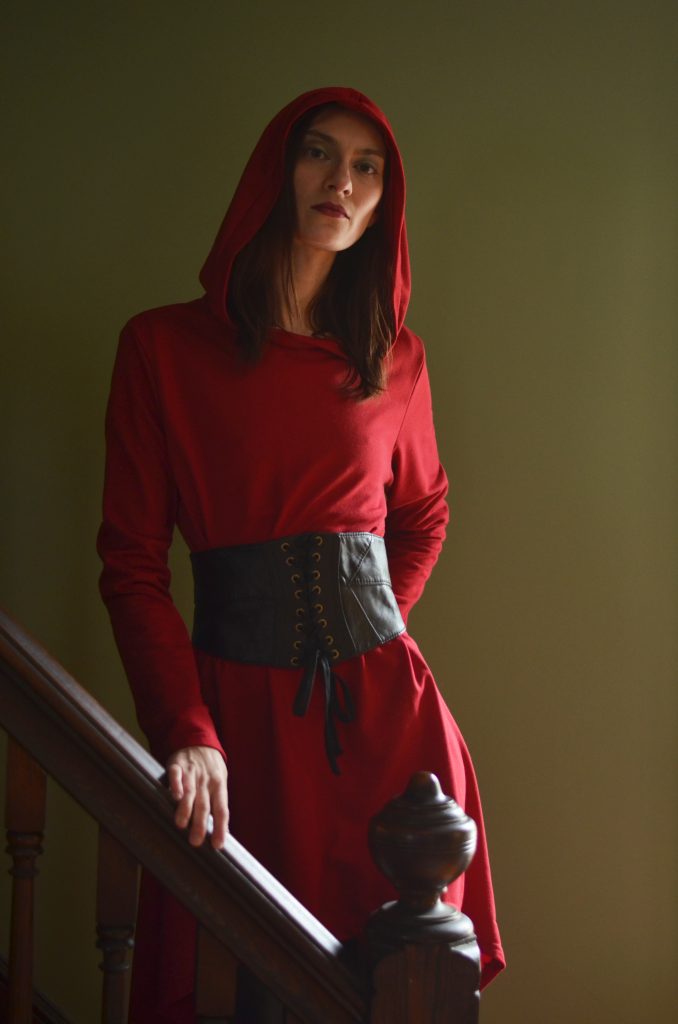 Psychic development, spells, rituals, astral travel, meditation, herbs, mythology, folklore, and the paranormal have always been part of my life. That list sums my practice of witchcraft. I grew up in a haunted house on a small farm in southeastern IL. I was taught how to do card readings as a toddler using a deck of preschool flash cards intended to teach colors, shapes, letters, and numbers. I learned to use those flash cards for reading the future and for spirit communication. As I grew up I progressed to using various tarot and oracle card decks. I learned to send and receive spiritual messages/signs my grandmother called "tokens" through birds. Later as an adult I learned that was called augury and was a common practice among the Romans. Magick to me is not white, black, or green. It is a tool for personal development, and it is morally neutral. I'm a healer, seer, psychic, medium, herbalist, enchantress, shaman, priestess, and many other things that fall under the umbrella of witch. I specialize in banishing and exorcism. The paranormal has always been a huge part of my life, and shaped who I am.
/
---
Spirit Asked me to Tell You: Valerie Croce Stiehl
CLAIRVOYANT SPIRITUAL CHANNEL
PAST LIFE READER
MENTOR
SPIRITUAL COUNSELOR
AUTHOR
I will be facilitating clairvoyant spiritual channeling where Spirits, Angels, etc. will be bringing information to clients who wish guidance in their lives and spiritual journeys. Also I will be facilitating past life readings where the client will receive a previous incarnation and be given information detailing a past lifetime and guidance regarding their present incarnation.
---
Save
Save
Save
Save