stones
Starwolf will be Tchipakkan's guest from 8-9 on the New Normal with Tchipakkan on Wednesday April 6th.
Listen to the archived show here.
In previous visits he's talked about quartz crystals, and calcites and this time we'll be getting to some of the properties of more rare forms: Moldavite, and Tectites, and possibly we may get to other rare crystals, although previous shows have shown that there is SO much cool information on each crystal that Starwolf can go on for the whole hour.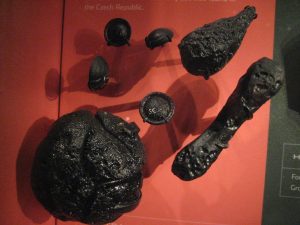 Starwolf is a shaman, Metaphysicist, and Paranormal Soldier of Fortune. He lifts hexes, puts up wards, deals with entities most people don't want to admit exist, and builds amazing metaphysical machines. Tune in to hear his stories, and call in with questions about the properties of Crystals and stones. This time around we'll be covering
Moldavite, Tectites, and other rare crystals.
These are stones that you're going to want to know about.
Starwolf will be talking with Tchipakkan about some of the less well known crystals on the New Normal. They'll be talking about what these stones are, and their special useful properties.
Please call in with any stories or questions: 619-639-4606
To listen live: open a window on your computer to www.Liveparanormal.com, sign in, and click on Shows, and the New Normal to listen. To listen later at your convenience, shows are archived by date on LiveParanormal.com here, and they're organized by date, topic and guest on Tchipakkan.com .
Share this!
 House of Hoover Designs-
Rock Hound Collectibles
I sell an assortment of stones, and related gift items.  I focus on quartz and amethyst crystals, candle holders, and  pocket stones.    I sell "rocks" for collectors and kids (in all of us).
Come find me in the Atrium!
(Hoover was our dog, I used to do doggie gift bags, then expanded out to rocks and collectibles…)
Like us House of Hoover Designs- Rockhound Collectibles on facebook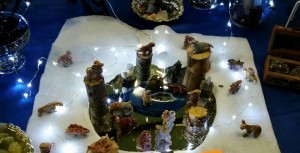 Share this!