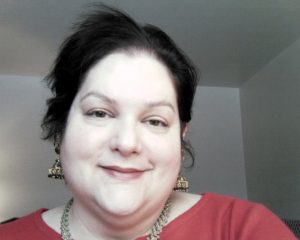 2016
Interfacing the Cards: Creating Your Own Tarot Spreads
Faces of the Divine: Fellow Travelers on Your Spiritual Journey
Where do Old Psychics Go to Die?: Proseminar on Rebooting Spiritual Practice
Put the Client First: Proseminar on "Client-Centered" Service and Mentorship
Zhenya has been communicating with the spirit realm since the age of three. Today, not only does she possess academic expertise in the occult arts (particularly divination), but she also has approximately 30 years of experience helping people to answer life's questions through the tarot, spirit mediumship, and direct communication with a client's spirit guides and the angels. Zhenya holds a Ph.D. in Slavic Languages and Literatures focusing on literature and culture of the Victorian era, particularly the connection between women, folklore, and the occult. In addition to over 20 years of experience teaching at the college level and mentoring students, she has published research on the religious renaissance of turn-of-the-century Russia, including the influence of Buddhism and Hinduism in Russia. She currently serves on the faculty of Westchester Community College, where she teaches courses on English composition, angels, tarot, fairies, Russian culture, and folklore.
2016 workshops offered:
Interfacing the Cards: Creating Your Own Tarot Spreads
Faces of the Divine: Fellow Travelers on Your Spiritual Journey
Where do Old Psychics Go to Die?: Pro seminar on Rebooting Spiritual Practice
Put the Client First: Proseminar on "Client-Centered" Service and Mentorship
She will also be offering readings. Schedule one at the readers table.
For more information about Zhenya's services, courses and bio, check out her blog at www.zhenyatarot.com or follow her at Zhenya Tarot Consulting on Facebook or Instagram.
Save