Follow Us!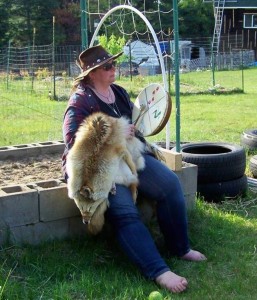 CoyoteSkyWoman has been a member of the Pagan community in Massachusetts and New Hampshire for the last 25 years, and she has been a practicing shaman for only a little bit longer than that. She works closely with the trickster spirit, Coyote, and has worked with The Sagefire Fellowship and A Sacred Place since their inceptions.
2012
Tricksters: Essence of Change
2013
Channeling Deity and the Art of the Divine
2014
(with Robert Nolan) Land Stewardship
Paganism in the Modern Age
2015
2017
I Am – the Documentary showing
I Am – discussion of the Documentary
Save
Share this!