Follow Us!Share this!
Would you like to help CTCW? Become a sponsor! You can buy an ad, or just donate!
Contact us if you'd like a banner that links to your website for your event or organization. $25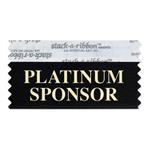 We will accept your donations at all levels with gratitude, and we'll give you a little ribbon to put on your nametag! Starting at $5 bronze, and running up through silver, gold, platinum, ruby, emerald, sapphire, and diamond.
We believe that spreading these skills knowledge, and supporting this communication between communities is important, and are happy to accept your support in these goals.

(At registration you can also buy fun and silly or uplifting ribbons at 75c each or 3 for $2. That also supports the conference!)  If you like, we have had ribbons saying Pagan, Heathen (with hammer), Druid (with Awen), and Clergy (with pentagram) made. If you'd like to wear these on your name badge at other conferences, we'll send them to you. Check the ribbon page under Shop (and consider downloading some workshops!)
$ 5       Bronze Sponsor
$10      Silver
$15      Gold
$20     Platinum
$25      Titanium
$30      Sapphire
$40      Emerald
$50      Ruby
$75      Diamond
(over $75  Dilithium Crystal)
The following sponsors have purchased ads in our program:
Thanks to Ed Bayiates: Dilithium Crystal Sponsor!
Thanks to Thor Halvorsen: Ruby Sponsor!
(Note: If you use an ad-blocker, please turn it off for this page to see our sponsors.)
[sponsor_level category="ads" orderby="DESC" columns="3″ image="yes" title="yes" link="yes" bio="no"]
Sign up for newsletter  here:
These are monthly email updates on conference, hotel information,  price breaks, deadlines for signing up, etc.