Ground, Center and Shield
Follow Us!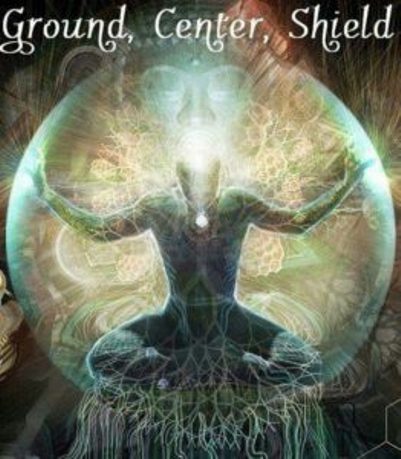 October 6th on Otherworldly from 8 to 9 PM Eastern time, Larry Obern will review the basics of what we need to know when we start directing our energy with intent. (The Link to join Zoom is below.)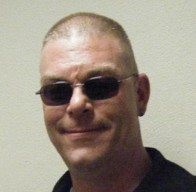 Larry Obern is a third generation Family Traditionalist. He taught at Ecumenicon for many years, is a priest through ULC, Nomadic Chantry of the Gramarye.
Larry hides his keen wit and massive knowledge under an unassuming image of "just one of the guys" and a sarcastic sense of humor. This lack of flash is based on a conservation on energy. Why be dramatic when you can get things done by simply doing them?
Larry Obern has been a pillar of CTCW since 2011, teaching the most basic energy work: Centering, Grounding, Shielding. He keeps people safe, because large amounts of energy whether electric or psychic are often really useful, but not always safe. This year he's presenting his Psychic EMT- Metaphysical First Response (when you work in a group and may need to deal with other people's mess ups).
Making sure everyone can ground and center is one of the basic skills we try to cover at every Changing Times-Changing Worlds Conference. Many of our classes involve activities that can throw an odd twist or unexpected power surge into the energy paths we use in our day to day activities. Beyond this the pandemic has added extra stress which can distract us from our basic emotional/ spiritual/ mental hygiene. Offering this class before the conference, and having it up on Youtube so anyone can review it as needed seems a good idea.
This will cover basic, and the more advanced grounding techniques, just enough basic to make sure everyone's good before moving on to more advanced techniques. Centering yourself is very important when chaos is breaking out around you, both crisis, and chronic chaos conditions. How to use the ground point as a power source for shielding. More advanced techniques include "what if earth isn't the element for you?" Other useful information includes different types of shields, and how choose which one to use when. Maintaining a flow from the ground and center to keep energy levels up.
Join Zoom Meeting
https://us02web.zoom.us/j/85601649219?pwd=d1MwVmtQVDJnTlppdFFSSmlLVjhRUT09
Meeting ID: 856 0164 9219
Passcode: 698107
Remember to tell your friends about CTCW.
We're all psychic, pretending we aren't is like wearing blinders or tying one hand down.


The Changing Times-Changing Worlds Conference will be held virtually, but live in 2021 on Zoom, November 8-14. Evening classes and panels Monday through Friday, and all day long on the weekends with breakout rooms.
Facebook Group: https://www.facebook.com/groups/388982351233282/
On Facebook the CTCW Group has become private to facilitate open discussions:
We make announcements on the CTCW Facebook Page which is public.


Please join us on line 8-9 PM Eastern. If you miss this event, the recordings are posted on Youtube Thursday or Friday.
Share this!