Follow Us!
Catherine Kane
Catherine Kane is a professional psychic, a Reiki Master, a bard, a metaphysical Christian, a New Age chick and a delighted student of the Universe (amongst other things). She brings creativity, an eclectic body of knowledge, and an attitude of fun to empowering people to find and live their best and brightest dreams. Her writing has been seen in magazines such as Thorn, the Door Opener, and Helix; and she is the author of "Adventures in Palmistry" "The Practical Empath", "Manifesting Something Better", "The Lands That Lie Between", "Magick for Pennies", "Living in Interesting Times", "The Psychic Power of Your Dreams", "The Swans of War" and "The Song of Dreams and Shadows", and is hard at work on her 12th book.
Visit her and husband Starwolf online as Foresight (the Information you need for the Adventure of Life) at www.ForesightYourPsychic.com and www.Forhttp://www.ForesightYourCtPsychic.wordpress.com
.You can also find Foresight on Facebook: https://www.facebook.com/Foresight-172408108291
And find Catherine at Catherine Kane Writes | Facebook and at her Amazon page
---
Rev. Gretchen A.L. Schork OCL:AL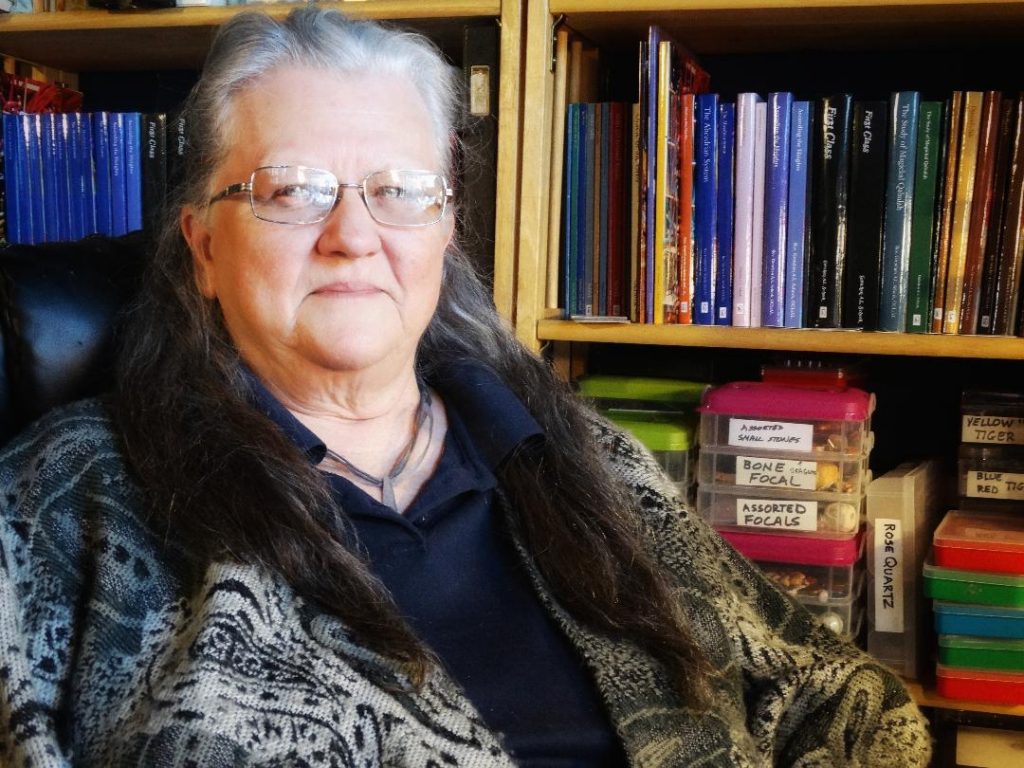 Rev. Gretchen A.L. Schork, OCL:AL is an international speaker on ceremonial magic and creator of the Abcedrian System, a planetary approach to the magics of the American alphabet. Drawing on 40 years of experience in esoterica, she has worked beside the Aurum Solis, Golden Dawn, OTO, Correllian and runic traditions.
Raised on Roman Catholic ceremony, she found her own practice through the 20th century explosion of hermetic literature. She is supported by academic degrees in education, adult training, and a Masters in Organizational Leadership. Her writing is characterized by targeted exercises that assure all activities are purposeful, achievable, and yield measurable progress. This encourages students through a methodical approach to the learning process.
---
Jane Sibley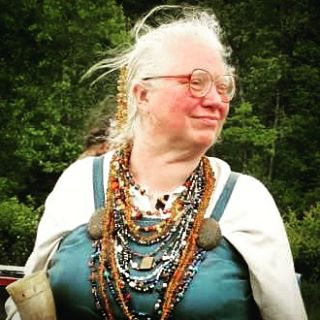 where she sells herbs and herb mixes both culinary and healing. If you
can't wait until the conference check them out on line. In the SCA she
worked with Lois Fitzpatrick in the Soothsayer's Guild,
being awarded the Order of the Laurel for historical divination. Among
the techniques she shared in this medievalist group were reading
runes, casting seeds, and her work in utsetta (oracular seidhr).
She was taught a lot of this by her Norwegian grandmother, and, being
an historian, is hesitant to claim that these techniques go back
farther than can be documented; however, these are traditional
techniques, and really work. Jane passes them along outside the family
because they shouldn't be lost, and none of the next generation has
shown interest. Among these is the very intense Norseworking healing ritual, which she's done for a few years. (If you come, be sure you know how to ground your energy!)
Jane's degree was in folklore (her PhD in runes), and her work was
with an electron microscope- as with much of CTCW, she combines mind and
spirit, history and science, healing, divination, myth and humor, each
informing our understanding of the others.
Her books are:, "Norse Mythology…According to Uncle Einar", "The Hammer of the Smith", "The Divine Thunderbolt: Missile of the Gods", and "A Different Dragon" and The Way of the Wise (Traditional Norse Folk Medicine and Magic.)
---
Lisa McSherry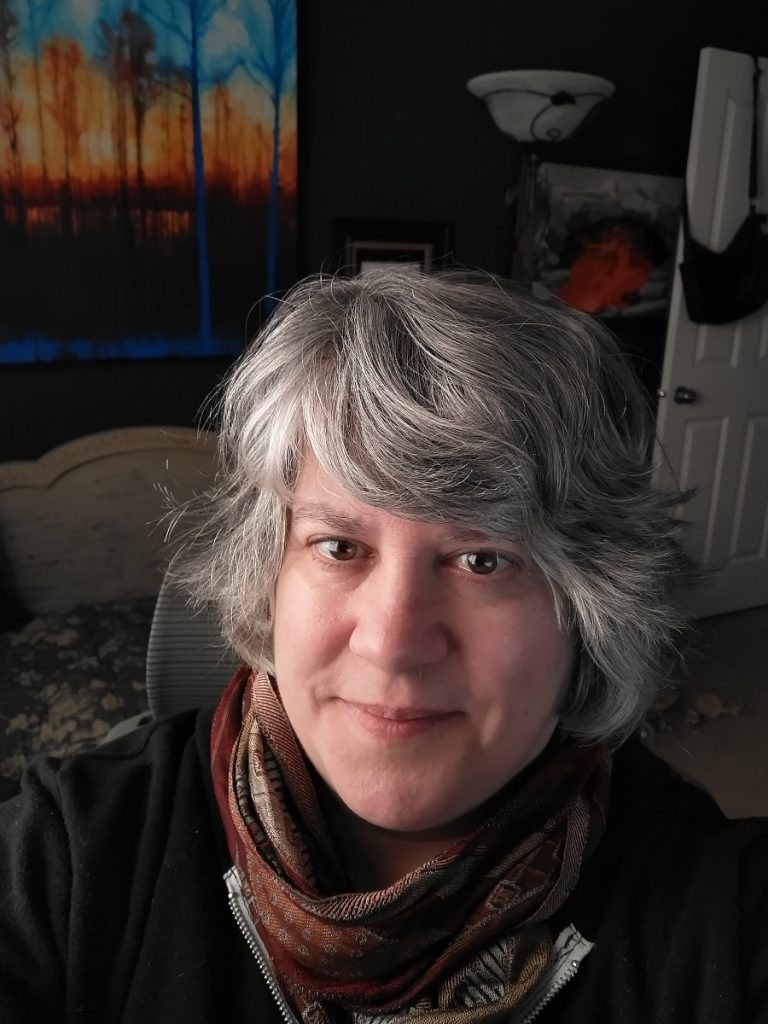 I'm an Author, Priestess, and world traveler. In late 2021, after living in the Pacific Northwest for more than 25 years, I retired from the workforce and moved to Portugal along with my husband to create a new life. It was the fulfillment of a dream long held — to travel Europe, experiencing the culture, history, art, and food(!) in a slow, deeper fashion.
I am the author of many books: CyberCoven.Org (self-published, 2004 [oop]), The Virtual Pagan (Red Wheel/Weiser, 2002 [oop]), and Magickal Connections: Creating a Healthy and Lasting Spiritual Group (New Page, 2007). In early 2021 I re-published The Virtual Pagan 2.0 after a massive revision. My newest book, A Witches' Guide to Crafting Your Practice, is due out from Llewellyn Worldwide in October 2022.
Over the years I have contributed articles to several magazines, including Witches & Pagans, SageWoman, PanGaia, newWitch, and The Blessed Bee. I have contributed to several Llewellyn annuals and several anthologies, including Magic on the Edge (Immanion Press, 2006), the Pop Culture Grimoire (Immanion Press, 2008), and The Pagan Leadership Anthology (Immanion Press, 2016).
After coordinating the Review Circle for The Beltane Papers magazine for seven years, I used that as a model to create Facing North: A Community Resource, in 2006. There I and my Review Circle have published hundreds of reviews of items we think the Pagan/New Age/Spiritual community would find interesting.
Since 2000 I have led JaguarMoon coven. Together we teach the Art of Ritual class, a year long course of "witchcraft 101". Together we celebrate the seasons, work magick, and share the Mysteries in a unique, mentor-based setting.
---
Michelle Hanson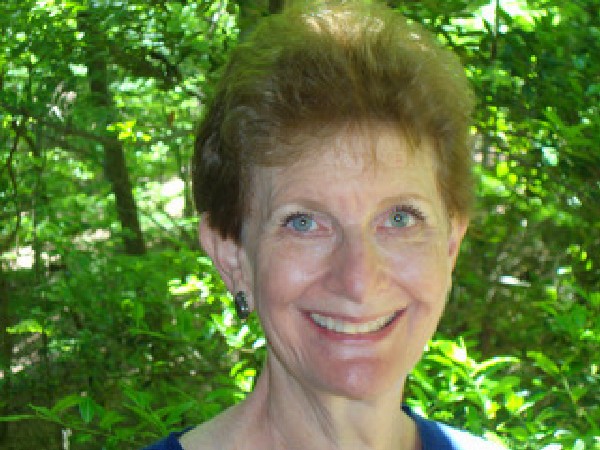 Following a lifetime of study with her seashell partners, Michelle has learned to translate the language of the shells. The enlightenment she has received has transformed her life as well as many clients. In her desire to share this wonder with you,
Michelle created the Ocean Oracle divination system. She is the international author of Ocean Oracle; What Seashells Reveal About Our True Nature, and Ocean Wisdom; Lessons From The Seashell Kingdom. Her popular on-line seashell divination classes have reached a world-wide audience. She is presently working on a third book, SEE SHELLS: Visionary Messages From The Seashell Kingdom , as the shells continue their revelations. For more details, please visit http://www.oceanoracle.com
---
Raven Kaldera is a Northern Tradition shaman, herbalist, astrologer, polyamorous transgendered intersexual, homesteader, and founding member of the First Kingdom Church of Asphodel. He has been a practicing shaman for almost two decades now, and is an activist for everything he
believes in. He is the author of 44 books, including the Northern-Tradition Shamanism series, MythAstrology, Pagan Astrology, Dealing With Deities: Practical Polytheistic Theology, and Hermaphrodeities: The Transgender Spirituality Workbook. 'Tis an ill wind that blows no minds.
---
Sidney Eileen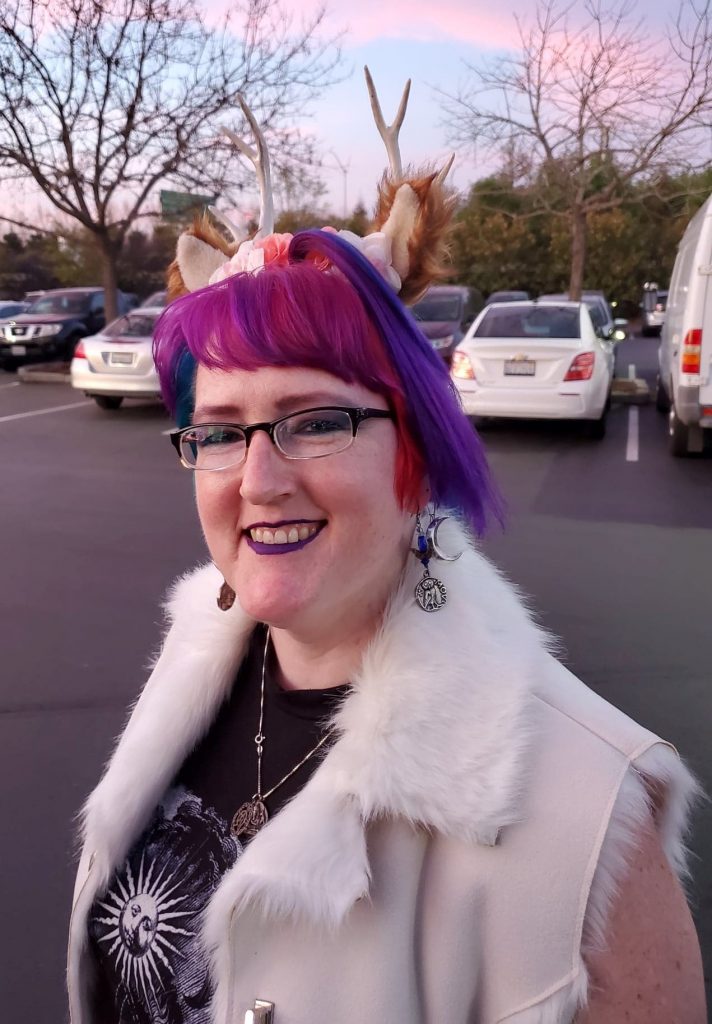 Sidney Eileen is a nonbinary, transgender, asexual, animistic, polytheist witch, and an artist, blogger, writer, and teacher. They acknowledge divinity and unique natures in not just deities, but in all manner of ephemeral and supernatural beings, spirits, living beings, and the souls that embody the physical objects and spaces around us. Their practice is lifelong and of an intuitive nature, seeking fulfillment through mutable asymmetrical balance. Their perspective as a witch and an artist influences everything they do.
---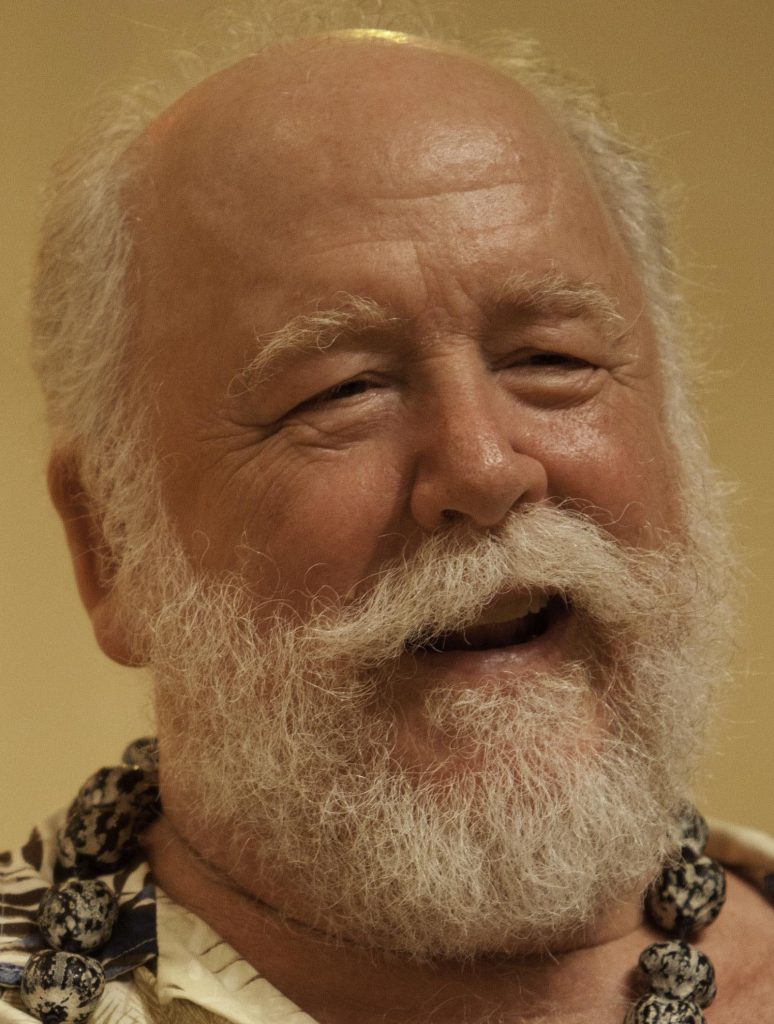 Stewart Blackburn is a writer and teacher whose focus is on helping and encouraging people's journey home to themselves. He is the author of The Skills of Pleasure: Crafting the Life You Want; It's Time to Come Home: With Kindness and Compassion We Come Back to Ourselves, and dozens of articles on shamanism, pleasure, and consciousness. He maintains a healing and teaching practice at his home in the jungle on the island of Hawaii.
Stewart is a trained professional chef with a Master's Degree in Food Science who has transitioned into a teacher, counselor, and mentor to those seeking more peace in their inner world. He draws upon his extensive studies of shamanism, tantra, Buddhism, the mystical paths of the world, and genuine wisdom from anywhere.
Tchippakan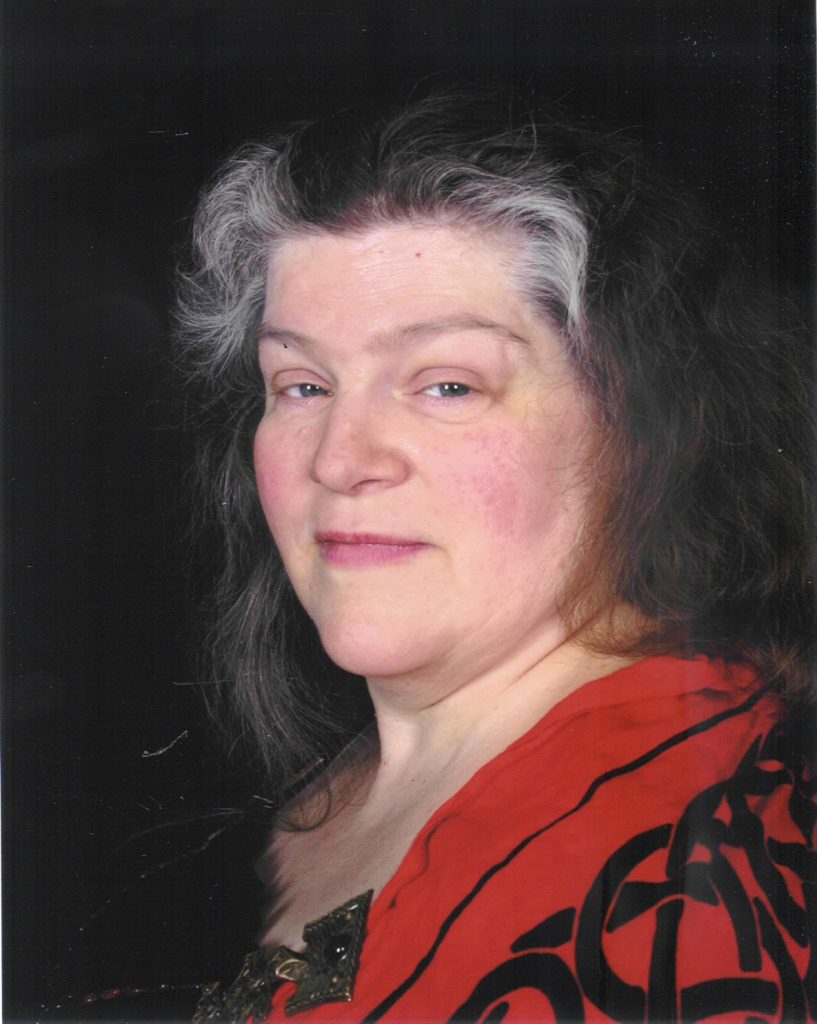 Tchipakkan is an artist, writer, healer, and eclectic pagan-heathen-rustic, worshipping openly since my teens. I live in NH with 3 of my children, assorted cats, and occasional farm animals). I've written many cookie cook books including Divine Cookies, the Rune article series in the Blessed Bee Pagan Family Magazine. With Jane Sibley I started the Changing Times-Changing Worlds Conference and did the podcast The New Normal for 6 years.
My skills are autodidactic, although I studied at BU in the theater, English, History, & Psychology departments. I practice and teach RunValdr, Reiki, Huna healing, herbalism, soothsaying with runes, palmistry, tarot, numerology, and other systems. Over 40 years in the Society for Creative Anachronism have brought me many friends, and many historically based skills, as well as more knowledge of early Anglo-Saxon culture than is conceivably useful. I love to teach useful skills from cooking, sewing, and herb use to divination and other more esoteric activities to participating in endless discussions of everything from healing to folklore.
---
Share this!