Follow Us!Share this!
Lyrion ApTower –
The Granite Tower at The Covenstead – Wilton, NH
Lyrion ApTower is High Priestess of the (New Hampshire) Granite Tower and an accomplished ritualist who conducts all Rites of Passage for individuals and Covens throughout the New England area.  Lyrion is also a Chaplain in the Universal Life Church and has been asked to act as guest minister for the Unitarian Congregationalist Society.
Lyrion and her husband/priest Raven ap Tower teach classes about Wicca, and are frequently invited to present the Wiccan worldview at ecumenical discussion panels as well as at civic / fraternal organizations in New England. Lyrion is on the Advisory Board for the Cathedral of the Pines in Rindge, NH and Garden Site Coordinator for the Pagan Garden at the Cathedral. For seven years they have taught a segment of the Psychology Department's curriculum at Franklin Pierce University in Rindge, NH.
Lyrion has published a collection of short stories, essays and poems about the Wiccan experience titled Passwords and Passages.  Many of her short stories have been featured in magazines & calendars.
For over 17 years, Lyrion has practiced the art of Cleromancy, an ancient form of divination interpreting found objects which are cast on a specially prepared field. In addition, she is a continually learning herbalist who conducts Wildcrafting walks and healing "brews". She has recently begun selling her healing herbs under the name of "Lyrion's Local Wild & Fresh Seasonal Herbs".   Lyrion can be reached at sbmillett@tds.net
Bob Bestwick
Bob Bestwick was a military survival training instructor and an Army Ranger. He has studied martial arts and mountain climbing for many years, and had some interesting experiences in the mountains, which continued the spiritual experiences he'd had since the age of 4 (when he stayed out overnight and discovered that he had guides). As an adult he has b
Alison Blair
Alison Blair is a solitary practioner of the craft with a passion for gemstone and animal magicks. She is also the creator of Esme's Heart Pockets, Penelope's Charms and Lord Montague's Kilt Pins (find her in the Dealers rooms).  All gemstones posses special qualities, powers and abilities; carrying gemstones magic with you brings about desired change, protection, love, healing and  success for people and pets. Esme and I believe everyone should always;  "Wear Their Magic!"
*And who is Esme? A very large and  royal gray cat who happens to be my very best friend!     Please visit us at: www.alisonsmagick4.com
Seanara Coyote
Seanara Coyote was initiated into Promethean Wicca and Welsh Traditionalist Wicca in early 1978, receiving her third degree in both traditions by 1980. She later studied Peruvian-based core shamanic techniques with Irene R. Siegel, also learning directly from Ms. Siegel's teacher, Alberto Villoldo. Through her Wiccan training and practice and her personal growth, Seanara evolved Western Transformational Wicca, an initiatory Path which centers around the journey from "wounded healer to healed healer" and whose main tenet is: "The primary purpose of magic is personal transformation."
Seanara taught herself to read the Tarot in 1968, and has worked with the cards ever since. She has also studied Tarot with Geraldine Amaral, Jacqueline Lichtenberg and James Wanless. She has written for Pagan publications since 1979, edited The Witches' Annual in 1982 and 1983, and has taught at Pagan gatherings and metaphysical conferences since 1991. She is a Flamekeeper in Daughters of the Flame, an international organization honoring the Goddess (or Saint) Brighid. Under her mundane/legal name, she holds a Masters' degree in Social Work from Stony Brook University and an LCSW-R from the state of New York.
Morgan Daimler            
Morgan Daimler has been an Irish Reconstructionist since 1994 and a member of the druid Order of the White Oak since 2008. She has also studied the Norse practice of seidhr and helps to run a heathen kindred in Connecticut. Morgan recently published several books that re-paganize prayers and charms from the first two volumes of the Carmina Gadelica, and she has a strong interest in traditional magic and divination. She regularly teaches classes at Pandora's Box in Norwich Connecticut and has also taught at CT Pagan Pride Day and the Beltane Pagan Odyssey Festival, as well as performing public oracular seidhr sessions in Connecticut and Rhode Island.
Sean Donahue 
Sean Donahue is a traditional herbalist, poet, activist, and witch committed to healing and transformation through connection with the living Earth. As an herbalist, Sean works primarily with the wild plants of the forests and fields of New England. He views the plants as teachers, helping the body, mind, and spirit learn to correct imbalances that stand in the way of health. As a teacher, poet, and ritualist, Sean works to connect people with their own wild nature and with the life of the world around them. He believes that personal, community, and cultural healing are all deeply intertwined with the healing of our planet.   http://www.brighidswellherbs.com   http://greenmanramblings.blogspot.com/
Rachel Ginther – Garden of One 
Rachel Ginther, Alchemist, FSE and Co-Creator of the Garden of One Vibrational Products has been making Essences since 1994. She has traveled extensively worldwide and brings a background of Sacred Living to all she does through teaching/sharing wisdom, writing, consulting and producing the 500+ Garden of One Vibrational Products which activate the healing potential and accelerate your personal and spiritual growth. Mysts, Baths, Essences, Energy Peels and more are available to help you on your journey. In addition, Rachel provides fertile ground and sanctuary for those seeking personal and spiritual evolution through her organic farm and green, wholistic retreat and healing center, The Garden at Thunder Hill ~ A Center for Spiritual Evolution.
http://www.gardenofone.com/
Richard Gould
Trained in Tai Chi, Qigong, Shamanism and Taoism, Richard Gould is an award-winning Visionary Artist,  a medium and Master teacher of Spiritual Alchemy. Richard has been featured on several  television interviews is widely published, and has crafted promotional, support and environmental  materials for other Energy Healers and Spiritual Mentors.
Richard received a solid foundation in Tai Chi Chuan and Chi Kung, with Grand master William C.C. Chen, protégé of the Great Grand Master Prof. Chen Man-Ching in the Yang Style of Tai Chi and Chi Kung. In addition he has worked with such renowned masters as  Ken Cohen, Master Lam Kam Chuen, Sifu Ron Rosen and Dr Wang Jwing Ming in  the Martial Arts, Chi Kung, and Taoist Healing Alchemy, Geomancy, Shiatsu (acupressure), Feng Shui, Energy Healing and Psychic Development. Richard has also been trained in the Native American Shaman traditions by such great Shamans as Lakota Elder and Black Elk.
As an award winning Visionary Artist, Richard's formal training includes the Boston Museum of Fine Arts, University of Hartford and University of Wyoming. He apprenticed with several prominent artists and craftsman.  860-257-4547     rgouldart@hotmail.com or Richard@rgouldart.com http://www.rgouldart.com.
Lauren Grover
To say I'm eclectic is putting it almost embarrassingly mildly. My current life, in no particular order: henna, raising kids, temari, spinning thread, polyamory, knitting, SCA, being wife to my bestest friend, singing, treating my depression, baking, drawing, conspiracy theories (mostly laughing at), computer games, painting, laughing, BDSM, belly dance, reading mostly fantasy and science fiction, really good sex, Indian, Persian, and general Arabic material culture and history, and whatever shiny thing wanders by next. I teach a lot of these things at various events devoted to them. Visit me online at .www.hennadancer.com
Michelle Hanson
Following a lifetime of study with her seashell partners, Michelle has learned to translate the language of the shells.  The enlightenment she has received has transformed her life as well as many clients.  In her desire to share this wonder with you, Michelle created the Ocean Oracle divination system. She is the international author of Ocean Oracle; What Seashells Reveal About Our True Nature, and Ocean Wisdom; Lessons From The Seashell Kingdom. Her popular on-line seashell divination classes have reached a world-wide audience. She is presently working on a third book, SEE SHELLS; Visionary Messages from the Seashell Kingdom, as the shells continue their revelations. http://www.oceanoracle.com/
Harts Brooks Women's Garland
Garland dancing is a form of Morris, a folk dance form which comes from the British Isles. There are a number of Morris teams in New England who perform, especially during the spring months on or around May 1st.  Believed by some to trace its roots to pre-Christian fertility rites, the true beginnings of Morris are unknown however William Shakespeare mentions the dance in his writings showing it existed in the 16th century.
While Morris is traditionally performed with bells, sticks, handkerchiefs and sometimes swords, garland dancers use ribbons and flower garlands with which patterns are formed.   It is a beautiful yet simple form of dance, choreographed with figures of rhythmic steps which are accompanied by music and sometimes song.   Garland dancing helps to teach coordination, movement and team work.  It is a fun form of physical activity combined with the joy of dance.  Harts Brook will be performing and teaching a simple garland dance.  Experience or skill is not required!
Harts Brook Women's Garland formed over 20 years ago.  We meet weekly beginning in January, practicing through the winter months and perform in various venues primarily in May and June.  We welcome women of all levels of dance experience, and musicians of any gender, to join us.  If you are interested contact Laura for more information at  LauraSpellweaver@hotmail.com or friend us on Facebook!
Ellen Evert Hopman
Ellen Evert Hopman is a founding member of The Order of the White Oak (Ord Na Darach Gile, www.whiteoakdruids.org) and its current Co-Chief, a Bard of the Gorsedd of Caer Abiri, and a Druidess of the Druid Clan of Dana. She was Vice President of The Henge of Keltria, an international Druid Fellowship, for nine years. She has also been at times a member of The Order of Bards, Ovates and Druids and Ár nDraíocht Féin: A Druid Fellowship (ADF). Hopman has been a teacher of Herbalism since 1983 and of Druidism since 1990. She is a professional member of the American Herbalists Guild. Hopman is a member of the Grey Council of Mages and Sages and has been a professor at the Grey School of Wizardry. Ellen is the author of the novel PRIESTESS OF THE FOREST : A  DRUID JOURNEY and its sequel THE DRUID ISLE as well as a number of non fiction works including  A DRUIDS HERBAL OF SACRED TREE MEDICINE. She will have her books with her for signing."
Visit her online at:  http://www.elleneverthopman.com
Friend Honour Horne-Jaruk
Honour Horne-Jaruk recieved a contientious objectors discharge from the US Army after coming to Quakerism as a "convincement friend" (adult convert). She has had thirty years experience as a Quaker and a pagan, and has done far too much research into the history and practice of the Religious Society of Friends (Quakers). She has been the recipient of and participant in many a Meeting for Worship Called for Attention to Healing, and is convinced of the efficacy of the method. http://quakerpedia.org/
Her education was in nursing, and historical re-enacting. Other "bad habits" include nearly 40 years in the SCA, extensive knowledge of allergies, gluten casien intollerance and other special needs. She is also ably heading our Hospitality Suite with special attention to those with special dietary needs.
Jennifer Judd
I am a spiritual and relationship counselor, intuitive energy work practitioner and Yuen Method™ Energetics Practitioner. I created Inner Peace, Outer Balance in June of 2010 to offer and develop my style of energy work. I find my energy work to be just as invigorating and empowering for myself as it is to my clients. I feel that we are helping each other to discover and uncover the true self buried within us.
As a supplement to the energy work, I am also an experienced Molecular Hydration Specialist, assisting many people with their health issues by offering alkaline, restructured, anti-oxidant water to truly detoxify and rejuvenate the body.
The incorporation of Monavie juice distribution is a new addition to my practice. I have seen impressive health benefits in myself and my family so far and find it to be a beneficial product, especially when incorporated with alkaline water.
I love to enrich lives through music and I always incorporate music as part of my in-person energy work. I hold a B.A. in Vocal Performance and have been teaching private voice and piano lessons for 13 years. I have performed classical and non-classical music as a soloist and with several area choruses. http://www.innerpeaceouterbalance.com/about.html
Raven Kaldera
Raven Kaldera is a Northern Tradition shaman, intersex/transgender FTM activist, erotica educator, Ordeal Master, Speaker for the Transgendered Dead, homesteader, diviner, psychic vampire, herbalist, polyamorous parent, and author of many, many books, articles, and short stories. Raven is a builder of bridges between worlds, a crosser of boundaries between communities, a Reweaver of the Web. He is the Dreamer Whose Dreams Come True. 'Tis an ill wind that blows no minds. http://www.ravenkaldera.org/
Catherine Kane
Catherine Kane is a professional psychic, a Reiki Master, a bard, a metaphysical Christian, and   a delighted student of the Universe (amongst other things). She brings creativity, an eclectic body of knowledge, and an attitude of fun to empowering people to find and live their best and brightest dreams. Her writing has been seen in magazines such as Thorn, the Door Opener, and Helix; and she is the author of the soon to be published "Adventures in Palmistry".  Visit her and husband Starwolf online as Foresight (the Information you need for the Adventure of Life) at www.ForesightYourPsychic.com and www.ForesightYourCtPsychic.wordpress.com
Christine Hoff Kraemer – Helix
Christine Hoff Kraemer is chair of the Nature, Deity, and Inspiration
department at Cherry Hill Seminary, where she teaches Introduction to
Pagan Theology and Contemporary Global Paganisms. She holds a PhD in
Religious and Theological studies from Boston University, and her
special areas of research interest include theology and sexuality and
religion in comics and graphic novels. In addition to her academic
work, she is a licensed massage therapist, Reiki practitioner, and
student of the Anderson Feri tradition. Christine lives in the Boston
area and occasionally offers workshops and classes through her local
Reclaiming tradition collective, Viriditas.
http://inhumandecency.org/christine/
Galina Krasskova
Galina Krasskova is a free range tribalist Heathen who has been a priest of Odin and Loki for close to fifteen years. Originally ordained in the Fellowship of Isis in 1995, Ms. Krasskova also attended  the New Seminary where she was ordained in 2000.  She is the founder of Urdabrunnr Kindred (NY), a member of Ironwood Kindred (MA), Asatru in Frankfurt (Frankfurt am Main, Germany), the First Kingdom Church of Asphodel (MA), the American Academy of Religion, and the Religious Coalition for Reproductive Choice. She has been a state contracted expert on the Asatru faith, and is currently  involved in prison ministry. Additionally, she took vows as a Heathen gythia in 1996 and again in 2004. Ms. Krasskova holds a B.A. in Religious Studies from Empire State College (2007), and an M.A. in Religious Studies from New York University (2009).  An experienced diviner and ordeal master, her primary interest is in devotional work and the reconstruction of Northern Tradition shamanism. Ms. Krasskova currently writes as a columnist for BBI Media's Witches and Pagans Magazine, and she has published books on the Northern Tradition, runes, prayer, and devotional practices, including Exploring the Northern Tradition.  http://www.krasskova.weebly.com.
Christopher LaFond
Christopher LaFond is an astrologer who works, teaches, and lectures throughout New England and the NorthEast USA. He is a certified professional astrologer and has lectured on astrological topics at both local and international conventions. He specializes in classical and medieval astrological methods, but also includes some modern methods in his work. He is available for private readings and for private or group classes. Chris is also a Professor of Spanish at Boston College, a beekeeper, and musician who performs mainly on the Celtic Harp. In 2009 his group the Pilgrim Celtic Harp Trio released their latest CD "Garden Concert."  www.lafond.us (astrology) www.celticharper.net (harp)
Maryalyce Merritt
"She changes everything she touches and everything she touches changes"  Maryalyce (aka Akasha's Heart) has been practicing witchcraft and the magickal arts since 1994.  She is an ordained minister, priestess, ritualist, writer, teacher, and healer.  She is a member of the Hands On Trade Association, is a Reiki Master Instructor and Practitioner, Advanced Level IET Practitioner, Run Valdr Instructor and Practitioner, and teacher of such things like reading Tarot and Medicine Cards, Introduction to Wicca, Introduction to Witchcraft, Witch-Crafting (making magickal tools), How to Organize/Construct/Lead Rituals, and others.  With her passion for just about all things esoteric, metaphysical, astrological, and deeply spiritual, she decided to follow her soul's journey to feed, educate, and empower the world community.  This may be in the form of oracle readings for seekers, healing sessions, healing circles, or Reiki instruction among others.  As a dog lover, she extends this healing to not only dogs, but other animals and familiars as well.  Maryalyce is an ABCDT Certified Dog Trainer, and she and her rescued dog, Cody, are a registered Delta Society Pet Partner therapy team.  Akasha's Journey has evolved from the same passion for magickal living and crafting tools and items for people and their pets to assist them on their own journeys.  Part of Maryalyce's dream is to make healing & learning how to heal accessible to the community and the people who truly desire it, and of course, the beautiful animals who cannot ask for it themselves.
Come visit me and begin your transformation.  The joy is in the journey.  www.akashasjourney.com
Robert Nolan
Rev. Robert Nolan has been a practicing magician and priest in New Hampshire for the past 15 years during which time he has been involved in events and festivals run by The Sagefire Fellowship and A Sacred Place, as well as briefly running The New England Oracle readers association.
The Order of Selohar
Christian Henry Tobler
Christian Henry Tobler has been a longtime student of swordsmanship, especially as it applies to the pursuit of the chivalric ideals. A passionate advocate of the medieval Liechtenauer School, he is an important contributor to the community of Western martial artists. Sir Christian is the Grand Master of the Order of Selohaar, an eclectic, mystic order of chivalry that he co-founded in 1979. A veteran of 20 years of tournament fighting, he is also an avid collector of reproduction arms and armour. He has been focused on the study of medieval fechtbücher (fight books) since the late 1990's. He has taught classes at the St. George Swordplay Symposium, and the Western Martial Arts Workshops, appeared as a guest on "The Exchange", and has traveled the United States teaching weekend long seminars. He has also lectured at the 38th International Congress on Medieval Studies in Kalamazoo, Michigan. He's on the Advisory Board of Swordplay Symposium International. His books include Secrets of German Medieval Swordsmanship: Sigmund Ringeck's Commentaries on Johannes Liechtenauer's Verse, and Fighting with the German Longsword His most recent work is In the Service of the Duke.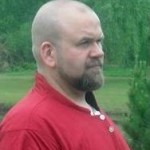 Rob Kelly has been a practicing martial artist for twenty years. His experience includes Tae Kwon Do, Ground Fighting and Filipino Martial Arts before coming to Western Martial Arts/ Historical European Martial Arts through the Selohaar Fechtschule. Rob has trained under the world-famous author and martial artist, Christian Henry Tobler, for the past six years.
Christopher Valli is a longtime student of martial arts. After ten years of training in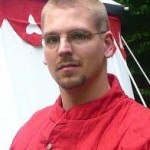 Kung Fu under grandmaster Hu Jianqiang, Chris attended a seminar on the German medieval dagger and fell in love. He has been training for the last five years under Christian Henry Tobler of the Selohaar Fechtschule and is currently producing and directing the school's series of training DVDs. http://www.selohaar.org/
Laura Patsouris RN
Laura was born in Miami to a Cuban immigrant family and a long line of mediums. She grew up surrounded by Afro-Cuban spiritual traditions that included intensive work with the ancestors and the dead. Laura has been working intently with her ancestors since the death of her beloved grandmother in 1980. Along the way she moved to New England, obtained degrees in History and Nursing and became a Reiki Master. She lives in Norwich, CT with her husband, daughter and dogs and is currently writing a book about ancestor work.
Selina Rifkin
Selina Rifkin, L.M.T., M.S., has been a massage therapist for ten years and has a Master's in Nutrition with a focus on traditional and organic foods. Her spirituality is expressed through both her practice as a massage therapist, and as a martial artist, and she enjoys the dynamic tension between the two arts. She has been a massage therapist for ten years, and uses both Reiki and Cranio-sacral. Selina has been studying Shaolin Kempo for twelve years, Tai chi for six years, and Hapkido for five, and holds a third degree black belt in Kempo. http://www.selinarifkin.com/
Faye Ringel
Faye Ringel, Professor Emerita of Humanities at the U.S. Coast Guard Academy, New London, CT, is a life-long New Englander with a Ph.D. in Comparative Literature from Brown University. The author of New England's Gothic Literature: History and Folklore of the Supernatural (Edwin Mellen Press, 1995), she has published many articles on the Gothic, fantasy, folklore, and medievalism. Dr. Ringel has been interviewed on radio and television, including the documentary "Vampires in New England" and the Learning Channel's "Night Visitors." She guides tours of Danvers and Salem, Lovecraft's Providence, and historic cemeteries. She has presented seminars on Gothic New England at Charles University in Prague and at the University of Canberra, Australia.
Shale Rune
Shale Rune has over 25 years of esoteric reading experience from which she developed her business CardCraeft.  CardCraeft with its diverse healing and divining service over the past decade has employed multiple reading techniques such as Tarot, Runes, Playing cards, Mahjong and Coins.  These techniques were derived from years of practice, exploration and are based in part on the teachings of her father's family style of card reading called, "The Tinker Style".
The Tinker style focuses on large group readings where Shale openly reads for multiple clients simultaneously to create an atmosphere of fun and companionship thus allowing the readings to be enjoyed by all with limited waiting or lag time between readings.
Shale is also a well versed solitary eclectic witch, Reiki Master with a RunValdr attunement and business woman.  She has taught several workshops on Tarot / Rune Divination and Magic at the South Eastern Massachusetts Pagan Pride Day and at local shops in the South Shore area.  For more information on CardCraeft services and Shale Rune's teaching schedule, please stop by her website:  www.cardcraeft.webs.com
Leigh Russell Jr.
Distance Healer, Psychic Inventor/ Aura Reader, Spiritual Guide, Reiki Master. Energetic Healing, Transformational Breath, Acupressure, And & Foot Reflexology, Cranio Sacral Techniques, Soul Alignment.
Ever since I was a young I have had a knowing that there was more to reality than meets the eye. I was able to see energy and auras when I was a toddler, and I reawakened to my ability to see and sense energy in college about 18 years ago. Recently I discovered a technique that makes viewing energy and auras very easy compared to the techniques I used to use. I now introduce people into the greater interactive world of subtle energy in which they live through teaching them the skill of seeing auras.
Through my training in bodywork and experiences with meditation I have been able to find ways to prove it to others, while teaching them how to distress, and return to health and wholeness. I call my research the Bio-Energetics Of Consciousness, because many of the techniques I use require movements of body and energy that then shift consciousness. The discoveries in Bio-Energetics Of Consciousness I have made have become the simple, practical tools that are taught in my workshops.
For questions contact Leigh at Leighgate@hotmail.com   www.Source-Gate.com  
Ukumbwa Sauti, M.Ed., initiated Dagara Elder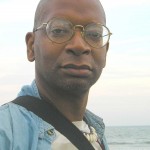 Ukumbwa is an initiated Elder in the West African Dagara tradition and is currently working as a diviner, numerologist, spiritual counselor, sound healer and speaker/presenter.  He has been studying and practicing African, Native American and other cultural and spiritual traditional elements for over 25 years. Ukumbwa has deeply explored the African social, political and spiritual presence in the world through formal and informal academic study, political activism, social connection, educational work and community-building.  Ukumbwa is also a teacher of higher education in the areas of cultural media studies and video production.  He is resolute about the necessary critique of mass media, their use and content, which Ukumbwa asserts have all done deep harm to the ways we understand ourselves as humans, the naturo-spiritual world around us and our relationship to All That Is. Ukumbwa has completed the 2-year training facilitated by Malidoma Some', Alwyn Thomas and the East Coast Village Dagara Elders in Indigenous African Spiritual Technologies, a powerful engagement and learning in ritual, community and Spirit.  His is a member and Elder of East Coast Village and participates in communal ritual work there and in the greater Boston area.  Ukumbwa also facilitates the Gatherings of Gratitude, monthly visits to Spirit in Nature in public places in and around Boston to give gratitude, sacred offerings and reciprocity to Spirit as an attempt to re-institute the traditional naturo-spiritual human relationship and to help bring us forward to a state of harmony and balance with Spirit, Nature and the Ancestors.  Ukumbwa is doing active research on a book, entitled "Indigeny and Energetics", engaging the human historical framework as a predominantly indigenous dynamic, hoping to bring light to the spiritual, material, cultural and political road back to the harmonious traditions that sustained human life on this earth since the dawn of our existence here.  Some of his ideas can be found on his blog, http://indigeny-energetics.blogspot.com.  For more information visit his website at www.ukumbwa.com.
M. R. Sellers (coming via Skype) 
Author of the popular Rowan Gant series of pagan detective novels, M. R. Sellars is described on his website as a relatively unassuming homebody who, in his own words, considers himself just a "guy with a lot of nightmares and a word processing program." Murf has graciously offered to join us via skype to share his experiences traveling to various pagan gatherings, and his thoughts on pride and hubris. While he won't be here to sell and sign books, don't neglect to seek out his books in your local bookstore, and check out his web page: http://www.mrsellars.com/
John H. Shumaker
Father John has been the Parish Priest of Saint Matthew's Episcopal Church in San Andreas, California since 2001.   A native of Pittsburgh, Pennsylvania, after High School he attended The Salvation Army School for Officers' Training in New York City, receiving a Lieutenant's Commission.  His undergraduate work was completed at The University of Pittsburgh with both a Major and Minor in History.   He received a Master of Divinity Degree from Nashotah House Theological Seminary in Wisconsin, and has been in Holy Orders since 1975.   Having served within the Diocese of Chicago, Fond du Lac, Pittsburgh, Ohio and San Joaquin,  he has always  been involved in social justice ministry within the community where he has served.  At present, apart from his duties as a Parish Priest, he is a Board member of The Salvation Army Service Unit in San Andreas, a member of the local Lions Club,  and has taught "Great Religions of the Western World" as an Adjunct Instructor at San Joaquin Delta College in Stockton, California. Within The Diocese of San Joaquin, he is the Rural Dean of the Delta Deanery, and a member of the Diocesan Standing Committee.
Jane Sibley
Jane T. Sibley, Ph.D., is a traditional Norse practitioner and a specialist in Norse folklore and runes.  She has taught at many Pagan events for decades, including at Rites of Spring, Feast of Lights, Twilight Covening, Beltane, Ecumenicon … the list goes on … and also hosts MithraCon, which focuses on Mithraism and other cults in the Roman Empire.
Her books, "Norse Mythology…According to Uncle Einar", "The Hammer of the Smith", and the recently-released "The Divine Thunderbolt: Missile of the Gods" are available in the dealers' room and dealers' row, along with her spices & seasoning blends, and teas. http://www.auntiearwenspices.com/
Kathryn Smith
Kathryn has been a student of the esoteric in various forms since the mid 1980's, and began studying with R. J. Stewart in 1996. Since then she been exploring both the Western esoteric traditions and fairy lore. Having completed Stewart's advanced teaching seminars in 2008, Kathryn is now authorized to teach workshops and classes based on his work.  Under the pen name Kathryn Scannell, she has published several short stories through Torquere Press. A fantasy romance novel, Embracing the Dragon, will be released by Torquere in 2011.
Starwolf
As a shaman, Witch, professional psychic, Reiki Master and metaphysical engineer, Starwolf brings a broad range of knowledge and experience to the fields of magick, metaphysics and spirituality. His practical approach to adapting traditional metaphysical elements to modern lifestyles pulls magick into the twenty-first century.  You can find him and his wife Catherine online as Foresight (the Information you need for the Adventure of Life) at www.ForesightYourPsychic.com or www.ForesightYourCtPsychic.wordpress.com
Juniper Talbot
Juniper Talbot has been a witch for over 25 years.  She is an elder in Lenai Aine, a Celtic witchcraft coven, and has been a leader of Celtic spirituality for many years.  As a professional dancer, she has toured widely, especially to Europe and the British Isles to teach and perform both traditional and creative dance/ritual pieces.  In the summer of 2004, Juniper was chosen as one of the delegates representing Paganism to offer her workshop, "Dances With the Earth", at the Parliament of World's Religions held in Barcelona.
Taliesin aka Thor Halvorsen
I'm a Deaf, Norwegian-Welsh, Poet, Musician, Pagan, Wiccan, computer tinkin' sci-fi fella. Military Brat, lived in Korea and Germany (traveled around a bit of Europe  too). I have a fond appreciation for history, mythology, religion and social structure and sociology, and for the Deaf culture, especially in regards to the Education of the Deaf. I'm an Elder First Degree, Coven of Amber Heart, Coven of Amber Rose Tradition. My Path of Study is Norse, Welsh (Mostly Norse). I'm an Educational Interpreter, SMCPS, St. Mary's County, MD going for a degree in Deaf Education, MA.  I'm trying to formulate a functional foundational work-in-progress representation of pagan/wiccan's religious concepts and language and forms into American Sign Language with myself and other willing contribution of other DeafPagans.
Tanya Tarail, PT, MsT, CST-D, advVM 
Ttarail@yahoo.com (619)549-9300  Gorgousgurus.com
Tanya has professional studied and worked as a bodyworker, healer for the past 25 years. Studies vary from mentoring with Master Healers to becoming a licensed physical therapist. Tanya  has a private practice and facilitates supervision groups for healers. She treats hands on and as a distance bodywork.  Her specialties are scar tissue and trauma. She has been referred to as a medical intuitive, shaman, witch doctor and more. She refers to herself as a flesh-worker. Sessions with Tanya are deep, intense and profound. The sessions cover any life time on or off earth.  Tanya is married to a loving, caring husband and is a mother to an extraordinary daughter. For more info please visit http://www.iahp.com/ttarail.
Tchipakkan
Tchipakkan is an artist, writer, healer, and eclectic pagan-heathen-rustic. Openly pagan since the 60s, she's currently living on a small farm in NH aimed at self sufficiency and sustainability, with 3 adult children- all artists and writers, and a varying assortment of animals- friends and livestock. On weekends Tchipakkan teaches, while her daughters sell the family's art through Cabochons, and they write, paint, sculpt, etc. the rest of the week. Recent writings include articles in  "SageWoman", and Hex magazines. Tchipakkan also wrote Divine Cookies, and paints book covers and portraits. http://www.tchipakkan.com/
Ellen Coutts Waff, FSA Scot –
    Ellen Waff, Eilidh, is a folklorist, singer and herbalist in the ancient Celtic tradition.  She sings with Fol-de-Rol, a British folk trio, performing yearly at the Maryland Renaissance Festival.  She has lived in Middlefield, CT for 9 years; previously she lived in the Baltimore/Washington area.  She has a particular interest in "enchantment" – the art of magical singing/poetry and has been active in the Wiccan, Pagan and Druid community since 1978. Ellen is a student with Ord na Darach Gile, Celtic Reconstructionist Druids.  She is planning a medicinal herb garden at Talcott House, her 1742 home in Connecticut.  A Fellow of the Society of Antiquaries of Scotland for eighteen years "My Druid name is Eilidh (pronounced Aylee)"
Laura Wildman-Hanlon
Laura A. Wildman-Hanlon has been involved with the Pagan Community for many years. She is the author of: What's Your Wicca I.Q? (Citadel Press 2002), Wiccan Meditations (Citadel Pres
s 2003), and Celebrating the Pagan Soul (Citadel Press 2005). Her research on "Generational Retention within the New Religious Movement of Neo-Paganism" was published last year in a three book collection: Paganism: Critical Concepts in Religion.  Laura is one of the originators of Cherry Hill Seminary, a virtual Pagan seminary offering professional Pagan ministry education <http://cherryhillseminary.org>. She is also one of the creators of New Moon, a Pagan Networking Organization that has branches in Boston, New York City, and in the Pioneer Valley. She is a member of the University of Massachusettes Religious Affairs Committee and is a guest lecturer on campus, offering the modern practices segment of the Witchcraft Myth to Relaity course. She is the Priestess of Apple & Pak, a training coven in a liber form of BTW, and a legally registered Wiccan clergy in the state of Massachusetts. http://www.laurawildman.net/
Dennis Seavey Windsinger- 
Dennis Seavey-Windsinger began his journey on the pathway of Akichita Wakan' literally from the crib.  Of mixed ancestry, Dennis was surrounded by the oral traditions, ceremonies, and traditional skills of the Elders around him simply as day to day elements in his life.  Dennis had his first conscious  metaphysical experience at the age of five and has been following the pathway of Akichita Wakan' from that time onward, whether knew or wanted to or not.  An artist, musician, storyteller, craftsman, healer, teacher, nationally ranked bodybuilder, film maker, author, and actor, Dennis focuses on helping people find the personal connection to those spiritual tools that connect them to the natural rythm of the universe and the energy of the great mystery.  He currently lives in Central Vermont with his wife Alice and son, Kieren, two dogs, two cats, a confusing number of chickens, and three part time goats.  He will be offering CDs and DVDs on the author's table and has made a limited number of Native American inspired jewelry of sacred stones and reproductions available to members of the Changing Times Changing Worlds conference through Cabechon's. http://www.myspace.com/dennisseavey-windsinger