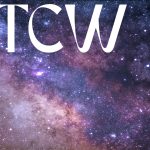 Follow Us!Share this!
Changing Times-Changing Worlds
The North East's Favorite Metaphysical Conference with Heart and Soul!
November 16- 18, 2019
Honor's Haven Resort & Spa
1195 Arrowhead Road
Ellenville, NY 12428
 The theme for 2019 will be about manifesting what we truly need.
We are excited about the new year, the website will be changing, a new, improved registration form will be posted this week. Also come on over to the facebook group to see what everyone else is up to.
This will be our tenth year, and we expect to bring back old presenters as well as welcome new ones, along with an expanded class offering, new panel topics, vendors, readers, and our new venue.
To celebrate ten years, we are showing our appreciation to you by offering some amazing discounts for vendors, readers, practitioners, presenters, attendees, and return attendees!  Visit our REGISTRATION page to learn more! We always have discounts for registering early, and remember, this is a group labor and we'd love to have you join us in this act of creation.
We have workshops, panels, discussions, healing sessions, psychic readers, and vendors, with time to talk, eat, and shop. We look for both advanced material for experienced practitioners to expand their skills, as well as introductory classes for those just discovering new area to explore. As beings of spirit and body, it's time to stop dreaming about our non-physical abilities, and learn to use them, safely, ethically, responsibly and practically. The change we want to make in the world is the acceptance and integration of what has been seen as "other" (supernatural, metaphysical, paranormal) but is normal and natural into daily life.
Registration for all three days is $88, but only $44 until the end of January!  There are also discounts available for volunteers, elders, students, groups, and early registration, day rates available. Contact us to find out more.
At this time we are eagerly looking for speakers, vendors, and others to join us creating this event!  Vendors who sign up by February 22nd will get a deep discount.
This stuff is real!
Check archives to see what panels and workshops we've done in the past. You can download many workshops from previous years in our shop for $2.99 each!