Follow Us!
is a alternative healing center (brick and mortar home at 191 Poplar Hill Rd, Wassaic, NY 12592   (845) 729-8999)
Akasha's Journey offers a variety of hand crafted and magickally charged products including Reiki tools, crystal sets, black scrying mirrors, mojo bags, candles, and custom altar cloths.  I have a line of "Portable Pagan" items that include mini altars and mini altar tool sets.  I also have a line of "Pagan Pet" items that include pet healing mojo bags and magickally charged pet bandanas. 
I offer Esoteric Consultations including Natal Chart casting & interpretation, chakra crystal energy therapy, power animal retrieval, Medicine Card, & Tarot readings.  I am also overjoyed to over a variety of healing modalities including Reiki, IET, and Run Valdr.  All healings are offered for both humans and their pets or familiars.
Highlights include Crystal skulls and Aura Photography.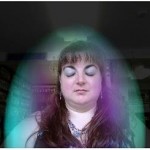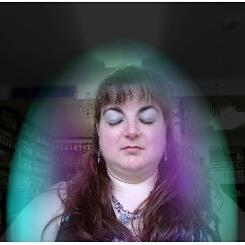 Paisley Peacock Body Arts
Lauren Grover offers magickal henna art at CTCW this year. Please go over to her website for a full gallery of her beautiful work. She offers everything from affordable hand or foot henna to amazing, long lasting ornamentation for special occasions or just to feel special (not to mention spiritual uses of henna).
Lauren will be teaching Henna in Ritual on Friday at 1:30. But stop and see her beautiful work at the con, or contact her for your special occasion Paisley Peacock Body Arts.
Her henna crowns are just amazing. Let her decorate your hands, feet, back, or whatever.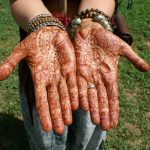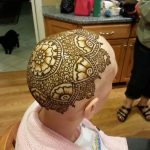 Auntie Arwen's Spice Blends

Auntie Arwen's Spices offers a huge selection of seasoning blends, from the flat calm to melt-your-fillings hot. We also have fudge, teas and coffees, and some interesting miscellanea and closeouts.
http://www.auntiearwenspices.com/

Ed Hutnik's Used Books
A huge variety of affordable used paperbacks and hard cover books. Mostly SF and fantasy. Ed Hutnik presides over the Vendors room like a Djinn over the enchanted city. His voice booms out with wit and wisdom:
"Do not be afraid of the filthy, germ-laden money, turn it over to those who know how to safely handle it, and we will keep you safe."
He and his lady have an ever changing collection of inexpensive books (admittedly, mostly SF and fantasy as that's the sort of con they attend more often), but you can find some great bargains, and fantasy books often have some decent instructions on doing magick. Also, stories showing what happens when you do it wrong. And some that are so bad you can just laugh at them.
Cabochons

Cabochons- silver jewelry, long stripey stockings, hand painted silks, unique jewelry with semi-precious jewelry, ceramic figurines, votifs and cookie stamps, Tchipakkan's cookbooks, wood burned and painted boxes, and more…
http://tchipakkan.wordpress.com/businesses/cabochons/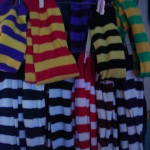 Kelliana and Jenna Greene
House of Hoover Designs- (can't make it this year for health issues- please send Amy healing energy!)
Rock Hound Collectibles
I sell an assortment of stones, and related gift items.  I focus on quartz and amethyst crystals, candle holders, and  pocket stones.    I sell "rocks" for collectors and kids (in all of us)
(Hoover was our dog, I used to do doggie gift bags, then expanded out to rocks and collectibles…)
Like us House of Hoover Designs- Rockhound Collectibles on facebook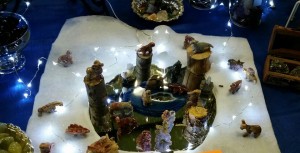 Share this!