Folklore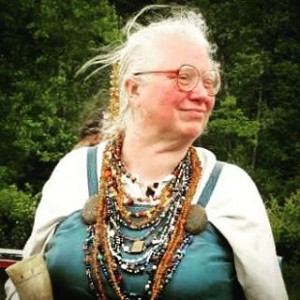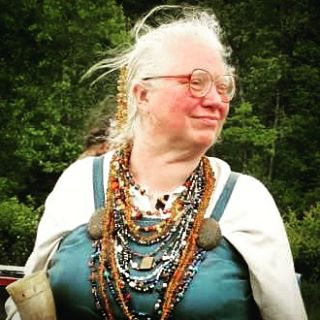 Please join Tchipakkan and Jane Sibley of Auntie Arwens Herbs  on the New Normal 8 pm Wednesday, April 12, 2017, 8-9 p.m. edt.
If you miss the live show, the archive is here.
We'll be talking about herbs and their uses, concentrating on the Spring herbs and how to use them for healing and magick.
Jane is also known as Auntie Arwen, and her shop Auntie Arwen's Spices, offers herbs, spices, salts and blends from around the world. While you really must find them at an festival or market some time, just to sniff many of the culinary herbal blends (you can't do that over the air), we are going to be talking about other aspects of herbs and spices- the magickal and medicinal (because herbs were the beginning of most medicines). (We've done this together at Earth Spirit's Twilight Covening as a weekend intenstive on spiritual herbalism.)
Most people have heard about willow bark as the precursor of asprin, and that cherry bark is in cough drops, but there are so many other herbs that we will talk about that you can use to help you in many first aid situations. We're concentrating on the ones you can find and use in spring, like dandilions, chickweed, violets, lambs quarters, mints, wood sorrel, & coltsfoot flowers. We'll try to cover both wild herbs you'd collect and ones you'd grow, perhaps talk about the ones you may be planting now. (This offers us the chance to do shows later on summer and fall herbs as well.)
If you'd like to catch this interview, call in and be part of the live chat happening during every show? Call 619-639-4606 between 8:05 and 8:50.
If you just want to listen (while doing other stuff on your computer), you can open a window on your computer to www.Liveparanormal.com, click the "Listen Live and Chat" listing under the "radio-listen/chat room" heading, and click "LISTEN HERE" next to "the New Normal". We'd love you to call in with questions: 619-639-4606 (live only). If you have a question, but are busy during the live show, leave a question in the facebook events page. We'll try to answer it during the show.
If you can't tune in 8-9, Live Paranormal.com archives its shows by date, and I archive them by date, guest, and topic on my website: http://tchipakkan.wordpress.com/the-new-normal/directory-of-podcasts/
Save
Save
Share this!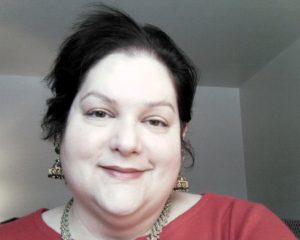 Zhenya has been communicating with the spirit realm since the age of three. Today, not only does she possess academic expertise in the occult arts (particularly divination), but she also has approximately 30 years of experience helping people to answer life's questions through the tarot, spirit mediumship, and direct communication with a client's spirit guides and the angels. Zhenya holds a Ph.D. in Slavic Languages and Literatures focusing on literature and culture of the Victorian era, particularly the connection between women, folklore, and the occult. In addition to over 20 years of experience teaching at the college level and mentoring students, she has published research on the religious renaissance of turn-of-the-century Russia, including the influence of Buddhism and Hinduism in Russia. She currently serves on the faculty of Westchester Community College, where she teaches courses on English composition, angels, tarot, fairies, Russian culture, and folklore.
2016 workshops offered:
Interfacing the Cards: Creating Your Own Tarot Spreads
Faces of the Divine: Fellow Travelers on Your Spiritual Journey
Where do Old Psychics Go to Die?: Pro seminar on Rebooting Spiritual Practice
Put the Client First: Proseminar on "Client-Centered" Service and Mentorship
She will also be offering readings. Schedule one at the readers table.
For more information about Zhenya's services, courses and bio, check out her blog at www.zhenyatarot.com or follow her at Zhenya Tarot Consulting on Facebook or Instagram.
Share this!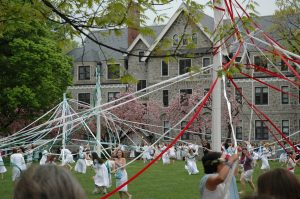 Miss the show? Listen to the archive here!
Please join Tchipakkan on the New Normal 8 pm Wednesday, 2-24-16, 8-9 p.m. est.
Those who've known me for long know that my passions include history and food, and these come together to create a fascination with holidays. Why are certain days considered holy? Why do humans need holidays? What do they have in common?
Many times holidays provide an occasion for us to stop and orient ourselves with our culture, with the world around us (passing of seasons), or with the gods and spirits with whom we interact. Rites of Passage usually mark a change in our relationships with others- birth, death, marriage, becoming an adult, joining a group that is seen as different from other groups within our culture. Often we take these occasions to remind ourselves of old stories, we eat (or avoid) special foods, we clean ourselves and our living spaces. If these actions weren't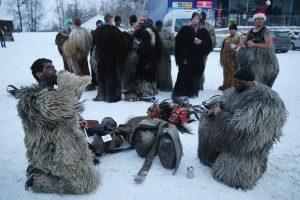 important, they would not be so prevalent. Looking at what they mean, what they do, how they change us and our relationships, we can make them more meaningful in our own lives.
We'll also talk about when we don't celebrate the "mainstream" holidays, and try to get time off for minority religious or personal holidays, how does that effect your relationship with those around you, both those who share, and who don't share your faith based holiday?
Please feel free to call in with any stories and descriptions about how you and your family and friends celebrate holidays. Do you have special meaningful ones, or do you just go along with whatever happens and take advantage of a day off to sleep in?
The call in number is: 619-639-4606


To listen live: open a window on your computer to www.Liveparanormal.com, sign in, and click on Shows, and the New Normal to listen. To listen later at your convenience, shows are archived by date on LiveParanormal.com here, and they're organized by date, topic and guest on Tchipakkan.com .
Share this!