Follow Us!
2015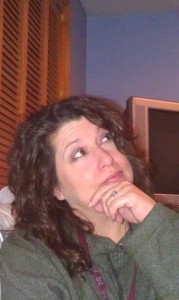 Ritual Baking
Sheri Ann Cook comes from a long line of Strega in Roccavaldina, Sicily.  Sheri considers herself to be a kitchen witch in her tradition.  She believes in "Nature; Made With Love." She believes in the Rule of Three as well as "An it harm none, do what ye will."
Sheri's passion for baking come from watching four generations of women in her family prepare food in love and unity.  She was initiated into the ritual at an early age and she has followed it since.  From her great grandmother's lemon meringue pie or Italian sausages to her own Honey Ginger scones, Sheri can zero in on what will edify the mind, spirit and soul.   With the tradition of love coming from a kitchen, she opens the doors of The Wiccan Kitchen.
The Wiccan Kitchen, soon to open in Goshen, New York, is about wholesome baked goods – Nature Made with Love.  Unlike modern foods that contain all sorts of preservatives, additives and modifiers to extend shelf life, Sheri focuses on natural and organic ingredients.  Sheri's creations will inspire the tongue.  You can order delectables on her website or contact her for a special order.  Whatever the occasion or need, Sheri can make it special for those that choose.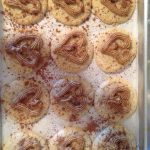 The Wiccan Kitchen
www.wiccankitchen.com
www.facebook.com/wiccankitchen
www.twitter.com/@WiccanKitchen
(845) 500-0600
Share this!