Follow Us!Share this!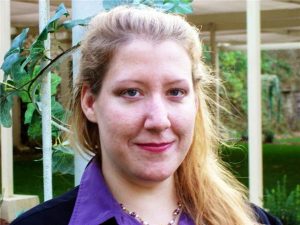 Please join Tchipakkan on the New Normal 8 pm Wednesday, 1-13-16, 8-9 p.m. est.
An artist, author, ritualist, event organizer, and spiritual seeker, Shauna travels nationally offering intensive education in the transformative arts of ritual, community leadership, and personal growth. She is passionate about creating rituals, experiences, spaces, stories, and artwork to awaken mythic imagination.
She is the author of the The Leader Within, Ritual Facilitation, Dreamwork for the Initiate's Path and Spiritual Scents. She's also a columnist on ritual techniques for Circle Magazine, a regular blogger for Pagan Activist, and her writing  appears in the anthologies Stepping in to Ourselves: An Anthology of Writings on Priestessing (Goddess Ink), A Mantle of Stars (Biblioteca Alexandrina), and Calling to our Ancestors (Asphodel Press).
She's also a fantasy artist and author, including the paranormal romances A Fading Amaranth, The Truth Upon Her Lips, Werewolves in the Kitchen, Werewolves with Chocolate, A Winter Knight's Vigil , and the urban fantasy The White Dress, the Autumn Leaves .
Shauna's mythic artwork and designs are used for magazine covers, book covers, and illustrations, as well as decorating many walls, shrines, and other spaces.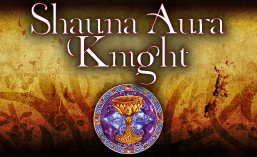 Please call in with any stories or questions: 619-639-4606
To listen live: open a window on your computer to www.Liveparanormal.com, sign in, and click on Shows, and the New Normal to listen. To listen later at your convenience, shows are archived by date on LiveParanormal.com here, and they're organized by date, topic and guest on Tchipakkan.com .