Follow Us!Share this!
Presenter: Anthony Ragonese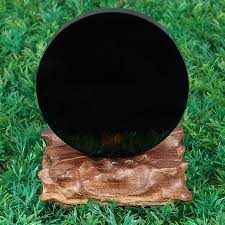 Black mirror scrying is the art of gazing into a darkened glass to bypass the conscious mind and induce a trance state. Most people associate it with Victorian seances, spirit communication, and paranormal activity, but black mirror scrying doesn't need to be scary. It can be used for a variety of spiritual, magical, and psychological purposes.
Anthony Ragonese is a writer who explores the erotic and esoteric, intersecting various topics pertaining to spirituality, sexuality, magic, and the occult. He is currently working hard on a book about his multifaceted spiritual and magical philosophy called Autoerotic Phallicism. His work can be found through his blog and website, strokingthesoul.com
Anthony Ragonese is a new speaker this year, but you can see another workshop of his on CTCW's Youtube channel when he was on Otherworldly last January, when he presented Sacred Sexuality.