Speakers
We've had a few speakers call in that they are unable to attend, Lady AMber Dawn, Tracy Andryc, &
Kirsten Houseknecht. (If you want to send a little healing energy their way, it would not be unwelcome).
But new workshops are added to fill in the schedule (which we hope to publish momentarily) so that you still have more wonderful events than you can attend.  Check the Workshop page.
New ones include: Using Tarot in Fiction Writing- Kathryn Smith
Tarot cards can be a valuable tool for the fiction writer. Ever run into a recalcitrant character who just didn't want to tell you what was going on in their heads, or get stuck on a plot point where you feel that the answer is just out of reach? Try using tarot to gain insights into your characters. We'll discuss how to do a reading for a character, or to divine what might happen if you take the plot in one direction rather than another. Your characters are lurking in your subconscious, and the cards are just the tool to help you tease them into the open.
The Ethics of Divination –  Lois Fitzpatrick (a/k/a SewMagical)
Doing readings for others can be fun and enlightening, but it can also be a great responsibility. We will discuss some suggested do's and don'ts, as well as what your client should expect from you (and the other way 'round, too!).
Practical Spell Crafting – The quick and messy method -Kat Emeralld
Careful spell crafting involves time and preparation but sometimes the passion/energy of an immediate moment is too good to pass up. This workshop offers practical tips and tricks to conducting spell-work on the fly with minimal tools for maximum result. Spell components are available for minimal cost
Share this!
Please join Tchipakkan on the New Normal 8 pm Wednesday, 3-23-16, 8-9 p.m. est.  (Listen to the archived show here.)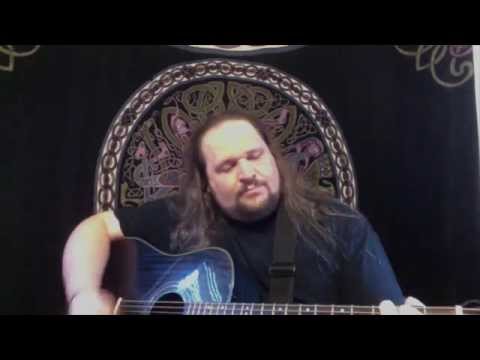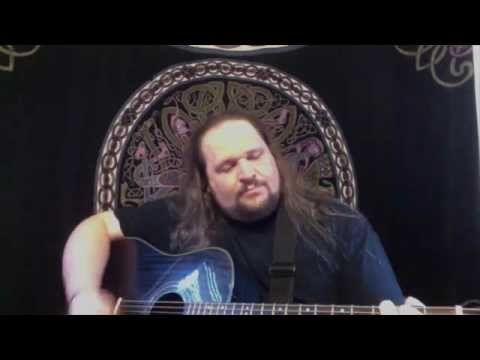 We'll be talking about the importance and interest in psychic events/ fairs/ conferences in the modern world.Mike Dolan is a man who wears many hats, he's a musician (he performed with the group Featherscale, and now alone), a craftsman (practically a wizard in wood who, indeed, makes wands among other things sold through his business Haunted Wood. He teaches, (care and feeding of magical tools at Changing Times-Changing Worlds). He has done painting as street performance, he writes, he consults, and for the last five years he has organized a psychic fair in New Hampshire coming up on April 2nd: the Magick Marketplace and Psychic Fair.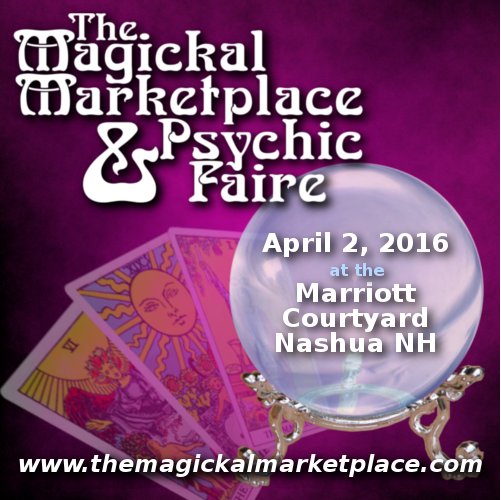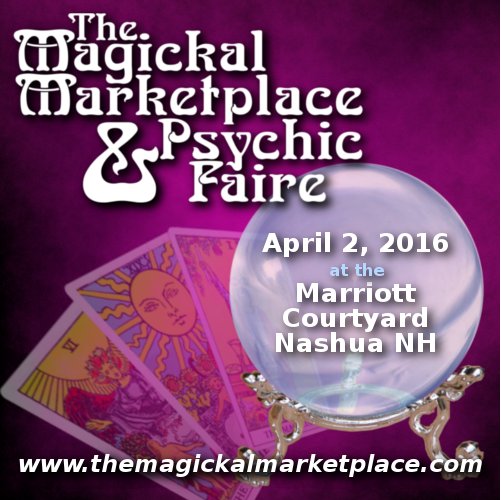 Almost any weekend you can find some gathering of people interested in magic and psychic phenomena somewhere, and I'm looking forward to asking Mike for his perspective on what it is about this side of our lives that makes us need this sort of gathering. We love the cool stuff to buy, the entertainment, the workshops, and who doesn't want to get some word from "the other side" on how to make their life work better? I'll ask him how he finds and chooses the merchants and soothsayers, healers and psychics who make this event so popular, and why there is still a place for this sort of fair in the modern world.
We'll hear about the event in two weeks, but also about others of which he's been a part from Pagan Pride Days to working at A Sacred Place.
Please call in with any stories or questions: 619-639-4606
To listen live: open a window on your computer to www.Liveparanormal.com, sign in, and click on Shows, and the New Normal to listen. To listen later at your convenience, shows are archived by date on LiveParanormal.com here, and they're organized by date, topic and guest on Tchipakkan.com .
Share this!