marriage
Rites of Passage Panel: Marriage:
Marriage as a rite of passage: It governs the personal relationship, our relationship and status to others in society and our extended family, has ties to economics, legality, and religious values. It includes many forms, from mono, to poly, to same-sex unions, and governs all aspects of our lives. that framework is evolving, as is the national cultural discussion on the institution of marriage.
Share this!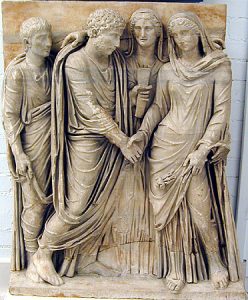 Marriage is a socially or ritually recognized union or contract between partners that establishes rights and obligations, between them, their children, family, and society. There are many possible forms of marriage, although serial monogamy is most common in the modern US. Panelists will discuss the spiritual and practical aspects of this rite of passage and how it affects all aspects of the participant's life.
Share this!