Chris Lafond
 Astrologically, Mars and Saturn are known as the "malefics," or "evil doers." But we all have them somewhere in our charts, and the difficulties they indicate can often simply be an indicator of how to pay closer attention to our needs. This workshop will explore how that works, using some famous examples as well as the birth charts of willing participants. No previous astrological background is necessary; appropriate for all levels of astrological knowledge. 90 minutes
Share this!
Christopher LaFond is a Master Astrologer in the Society of Astrologers, and works, teaches, and lectures throughout the Eastern USA. He has lectured at local, national and international astrology conventions. He specializes in classical and medieval astrological method of prediction and is available for private readings and for private or group classes.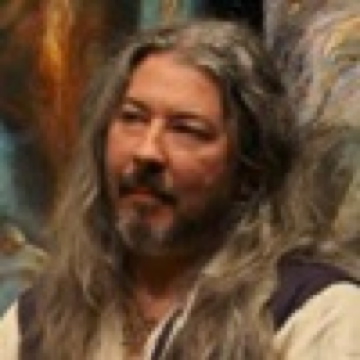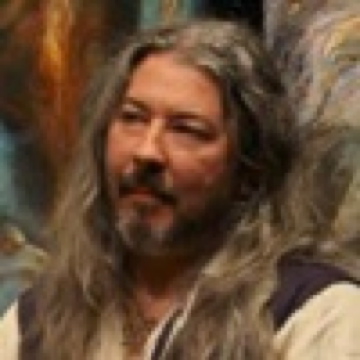 Also do not miss his concert! As a performer on harp and guitar, Chris both delights and rouses the spirit with a mix of traditional and modern Celtic music. Jigs, reels, airs, ballads and folks songs reconnect us both to Celtic heritage and to the Earth. Chris performs on Cape Cod as part of the Pilgrim Celtic Harp Trio, whose CD "Garden Concert" is available from Chris or at cdbaby.com; he mainly performs solo at pagan and folk events throughout the region. Chris is the music director of MotherTongue, the ritual performance troupe of the EarthSpirit community. Their CDs are also available through Chris or at cdbaby.com.
Chris has been a speaker and performer at CTCW several times

2010
Astrology as Divination: An Introduction to Horary Astrology. &
Traditional Astrology: the Foundations of Western Magic and Divination
2011
Introduction to Planetary Magic &
Traditional Astrology
2014
Time is On My Side, Yes it is
2015
Mansions of the Moon
2019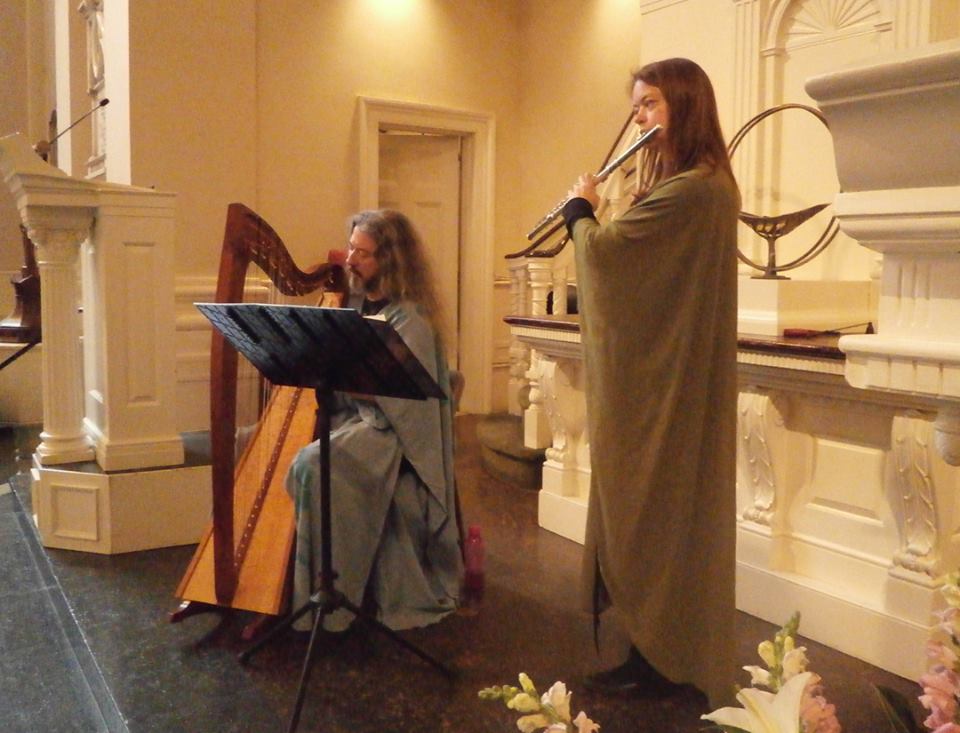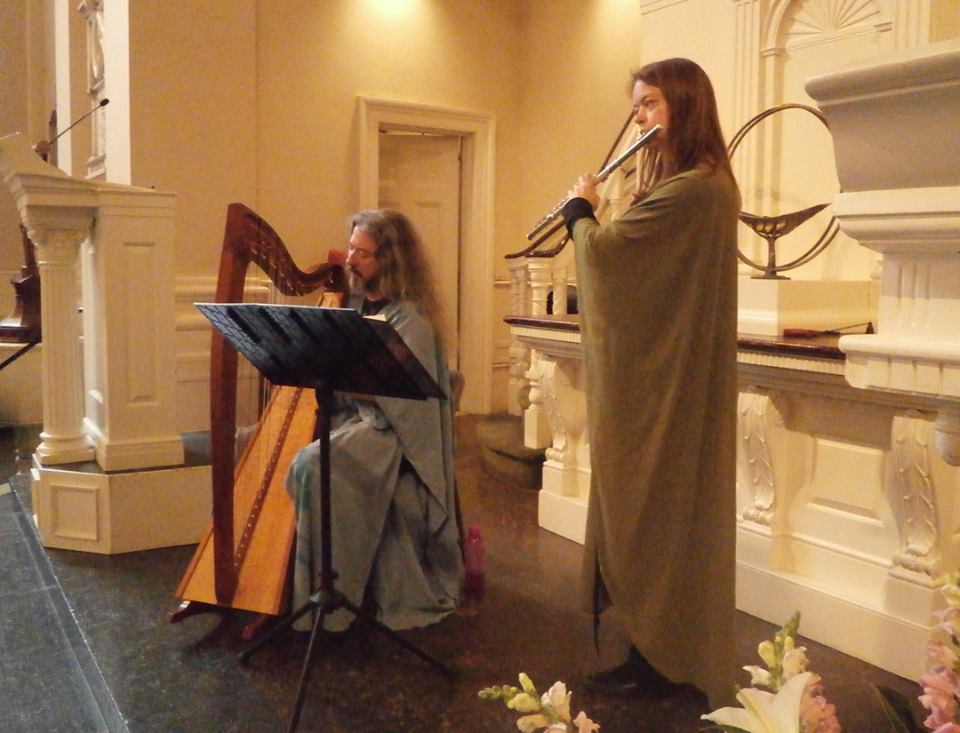 Share this!
We had wonderful concerts this weekend. Friday night Katie and Christ LaFond played flute, harp and guitar. They are shown here with Tchipakkan (co-chair). Below Jane (or other co-chair) poses with Kelliana and  Jenna Green who sang and played for us on Saturday evening, and between them Sarah Trow, the winner of the free concert tickets on Facebook. Both concerts ran long, so we are feeling especially lucky and grateful to our wonderful artists!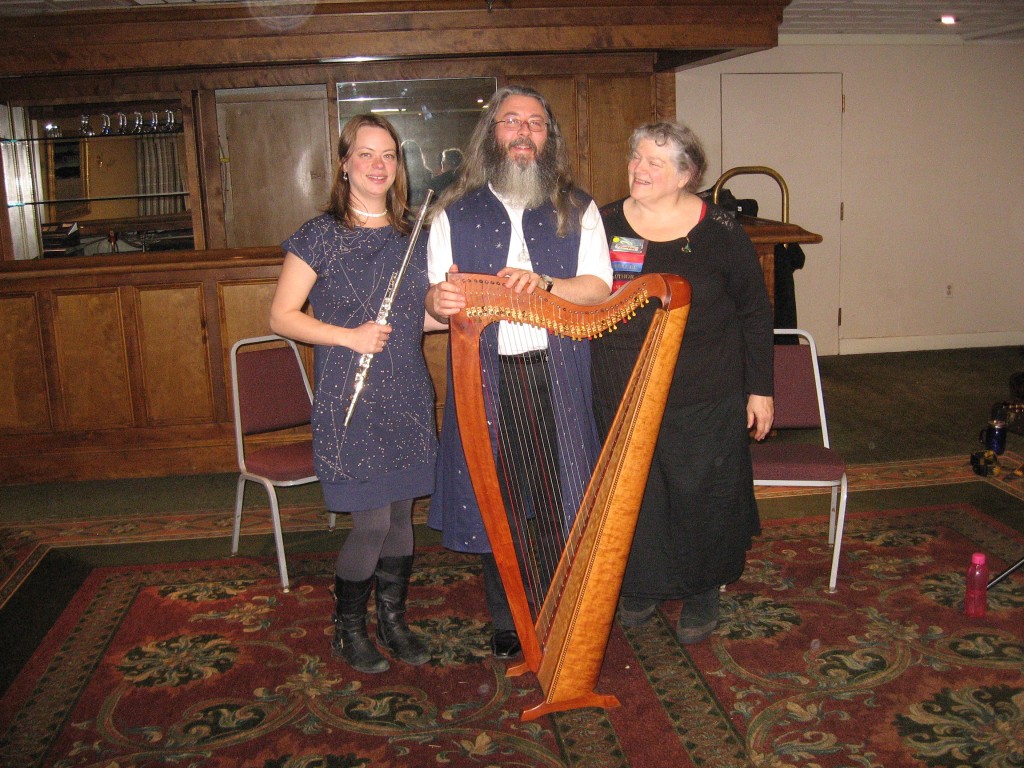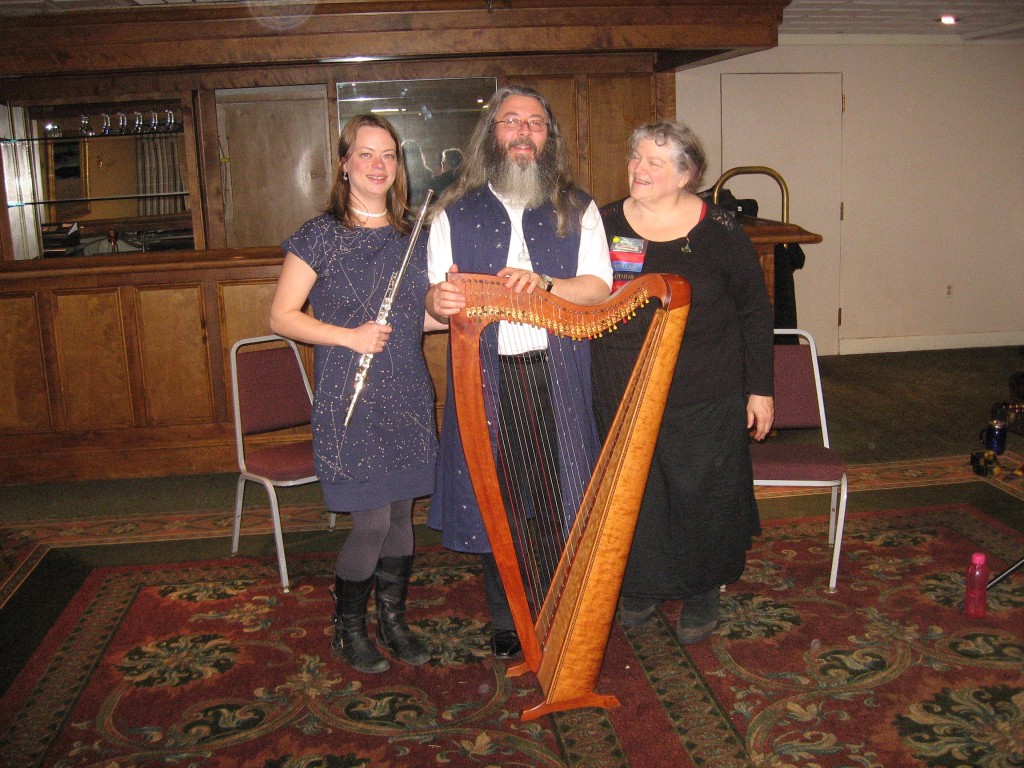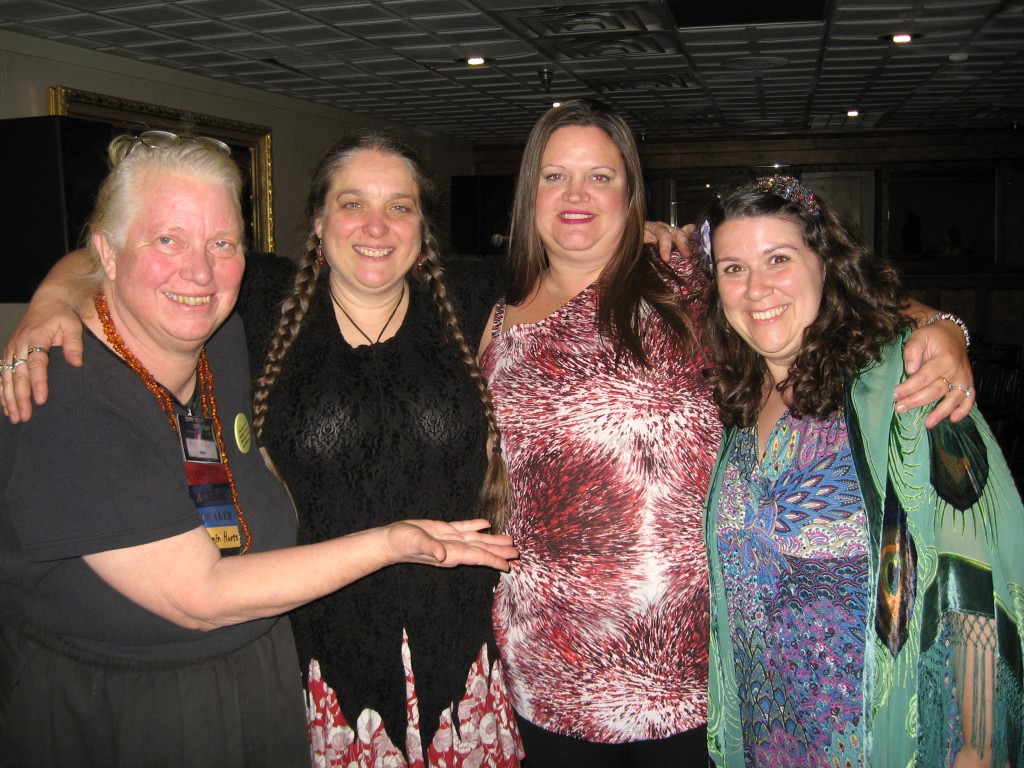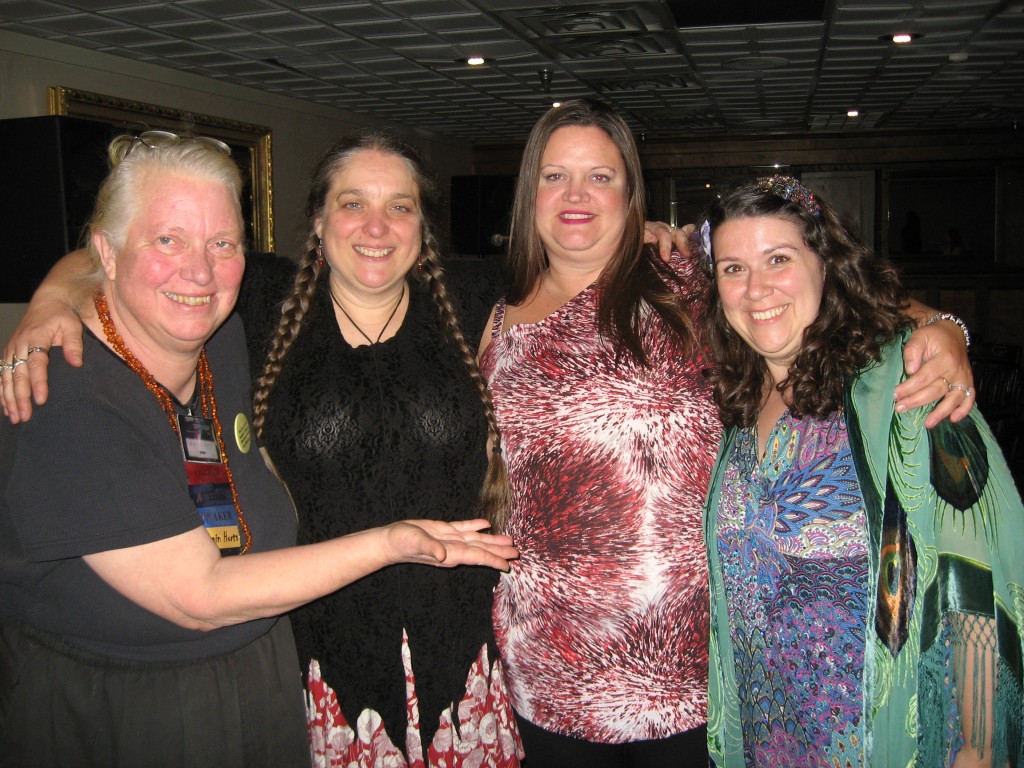 Thank you Lois Fitzpatrick for these great pictures!
Share this!