chocolate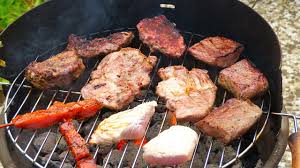 Food Energy Panel
Do you only eat "live" (uncooked, recently harvested) food? Do you avoid "dead" food- food that's so processed that it has no energetic signature at all?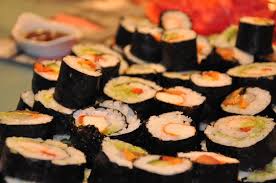 Can you TELL what the energy signature in your food is? If you're a cook, do you bless the food you're cooking? If you raise animals, how do you feel about eating them?
Can you feel it if those preparing the food were in a bad mood? Do you use chocolate or other foods to ground? Let's talk about our relationships with food.
Share this!
Before the invention of chocolate as we know it, cacao had been used for centuries by Mayan, Aztec and other indigenous people of traditional plant medicine. It is served in community for the purposes of healing and connecting with each other and higher consciousness
Cacao is an incredible antioxidant, has been revered for its powerful ability to open our heart chakras and feel peaceful and centered
~join Willow for a magical session involving ceremonial raw cacao, meditation, drumming, song healing and connection. People who attend these ceremonies notice that in the days that follow, blockages in their lives shift, powerful synchronicities occur and even deep healings take place. All with the help of some delicious chocolate!
As the cacao takes effect, you'll feel your heart chakra gently expand as you're guided on a healing meditation and journey. When working with the cacao spirit, you can ask her to show you what is unseen, to show you the next steps on your path or simply to come out and play. The circle provides a safe and nurturing space for clearing, healing and release work. All you need to do is turn up,
How to prepare for the Cacao Ceremony:
• Fasting is not necessary, however it's best not to eat for a couple of hours beforehand
• Do not have any dairy the day of ceremony ( Cow's milk is said to block intestinal assimilation of flavonoids )
• Make sure you drink plenty of water in the lead up to, during and after the ceremony
• Avoid drinking caffeine on the day of the ceremony – you may feel jittery from the combination of the caffeine and the cacao, and it is not recommended for the kind of inner journeying work we will be doing
• Dress in loose, comfortable clothing
What to bring
• A large bottle of water. Cacao is a diuretic and it's important you stay well hydrated
• A cushion and yoga mat so you can make yourself comfortable on the floor (there will be seating available if you choose)
• A blanket to stay warm – when journeying it can get a little chilly!
• Something to cover your eyes with (like a scarf or handkerchief) to block out the light and help you turn your focus within.
relax with the cacao, and surrender! You will leave feeling lighter and more energized
Health Benefits of Cacao
Cacao is the heart's "blood" due to its relatively high levels of magnesium, antioxidants, and love associated chemicals, making it truly a "food for the heart".
The medical and scientific buzz about chocolate began with studies of the Kuna, a group of indigenous islanders whose high-salt diet did not lead to high blood pressure. The early studies determined that Cacao was the cause, not genetics – the Kuna drink about an ounce (28 gm) of Cacao a day.
With Cacao, the heartbeat becomes pronounced, breathing is deepened and nourishing blood circulation is increased throughout the body. This increases physical and mental energy and endurance, arousing the senses and heightened awareness.
Pure Cacao has recently been found to contain high levels of antioxidant polyphenols, oligomeric procynanidins and other flavonoids that help boost the immune system and offer significant protection against "bad" cholesterol and heart disease. It is also very nutritious, having a high protein content and is reported to be the richest natural source for magnesium, an important mineral highly deficient in modern diets. The raw seeds are also surprisingly high in vitamin C and an excellent source of natural sulfur, a mineral associated with healthy skin, nails, hair and proper liver and pancreas function.
There is also much in the scientific literature about how Cacao not only lowers bad cholesterol and raises good cholesterol, but how it increases blood-flow to the brain which may delay dementias like Alzheimer's, and about Cacao as a heavy metal chelator, binding and removing them from the body.
While the medical profession is suggesting that people eat dark chocolate, they don't mention that most of the chocolate available lacks the essential components that are in the type of Cacao that much of the research was done with.

Contra-Indications
We think of our cacao as a plant medicine. Like any potent medicine, it is important to be mindful in its use.
In most cases, there are no concerns to be aware of. The pieces listed below are mainly a concern in higher doses, like when we use the cacao ceremonially. In these cases, the combination of potent cacao and a higher dose warrants some additional mindfulness.
.
Cacao is a strong bitter and power detoxifier as it helps cleanse the liver. Because of this, in higher doses people might experience detox symptoms such as headache or nausea. In this case, take it as a blessing and drink plenty of water as your body lets go of whatever it didn't like. This will likely be accentuated for people on a raw diet or who are fasting. Go with lower doses in this case.
Many anti-depressants are contra-indicated with the tryptophan and MAO inhibitors in this cacao, so we recommend checking your meds first. Again, this is because our cacao is more potent to begin with and often taken in higher doses. Chocolate doesn't have enough strength to cause these effects. Worst case scenario is headache and nausea, but avoid the hassle and do research first.
Serious heart conditions. The theobromine in cacao increases heart rate significantly and is a vasodilator, lowering blood pressure. If you have such a condition, go lighter on amounts.
Pregnancy & breastfeeding. Like coffee or tea, it is important to reduce intake of stimulating foods. The theobromine in cacao, which is very similar to caffeine, has a stimulating effect. Thus using lower dosages is recommended
Save
Share this!
"Those who were seen dancing were thought to be insane by those who could not hear the music." This quote, often ascribed to Friedrich Nietzsche  or more recently to George Carlin, whoever said it, an excellent illustration of how different perspective can give different responses.
To put it bluntly, it's nobody's business to tell you what should make you happy.
To some people, bliss is found in a drum circle, to others in quite by a lake with no one breaking the silence. Some find it in the second wind of a 20 mile run, others in being lost in an art project, or the contemplation of a loved one. While you might share with others how your bliss comes to you, there is no guarantee that what takes you to that special place will take them there. Or to put it another way, some like chocolate, some like strawberry, and there is no fault in either choice. Part of this is "nature": some people have more taste buds than other people, and if you taste foods more acutely than others, it's the luck of the draw, not a virtue. Part of this is "nurture": the people of Iceland eat putrefied shark (hakari) on special occasions, Scots eat haggis, ancient Romans shopped garum, a sauce made of fermented fish guts to the ends of the empire, because they couldn't imagine eating without it, anymore than most modern Americans can imagine a world without french fries and ketchup.  Also your sense of smell is deeply connected to your memories, and what is familiar soothes you, which is why scent is such a powerful tool in creating rituals.
It's sometimes disorienting to discover that something that makes you feel wonderful does not have the same effect on everyone, after all, the Golden Rule is to treat others as you would want to be treated. But sometimes someone will react to a courtesy as if you had insulted them, or respond in what seems to you an inexplicable manner, because no matter how psychic we are, we don't automatically understand everything even about those with whom we are close. Cultural differences are trained in at such an early age, that often we don't understand our own reactions. Dietary laws in various religions often seem confusing to those not raised to them. So sometimes we must remind ourselves that in the great and varied universe, there are many responses and that's a good thing. When one of my friends was a child, she and her sister would pool their allowances to buy a head of fresh broccoli (something not available on their parents budget). Luckily one preferred the florets, and one preferred the stalks, so this worked out great for them. When we discover that others don't respond the same way as we do, we can feel confused and betrayed by the common wisdom, or you look to see how these different responses can be a benefit in this situation. It probably won't work every time, just as the "Do unto others" doesn't, but sometimes it may help.
Save
Save
Save
Save
Save
Share this!