Charles Butler Neto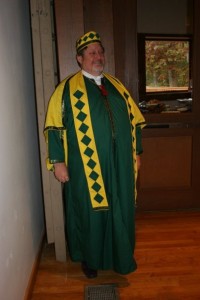 Please join Tchipakkan and her guests Charles Butler Neto as we talk about the challenges of helping pagans in prisons. Last month when we (Janine Marie Goram and Tchipakkan) spoke about this, Charles was unable to join us, so we've asked him to come back so as not to miss his perspective. Charles works with the practitioners of Santaria, Umbanda, as well as Wiccans in his ministry, and each carries its own challenges (as we noted with Heathen). Given the common assumption that prisoner's will reform if they "let Jesus into their hearts", some pagans find a less than hospitible environment to express their spirituality in a prison environment.

Charles Butler Neto is an interfaith minister with Rising Sun Outreach Ministry currently in school at Howard University School of Divinity majoring in Divinity with a minor in Public Policy and Education. He works as a prison subject matter expert in Pagan traditions (Wicca, Asatru, Umbanda, Santeria). He writes letters to incarcerated people and prison chaplains, especially prisoners in Administrative Sequester. The field of prison ministry for Pagans is growing but we can always use more help.
Charles recently had an amazing visit with the Ooni (High King) of Ile Ifa in Nigeria (the head of the Ifa religion) and Baba Alatunde (King of the African village of Alatunde in South Carolina)about prison ministry. I am so eager to hear more about the efforts to keep the indiginous Nigerian religion alive.
Another huge issue Charles is working with is how to help people stay out of jail after release. (about 75% are back in jail within a year). Charles is working with the grassroots organization Healing Comunities USA for an alternative to these depressing statistics.
 Charles book here: Pagan Prison Ministry
To listen live: open a window on your computer to www.Liveparanormal.com, sign in, and click on Shows, and the New Normal to listen. To listen later at your convenience, shows are archived by date on LiveParanormal.com here, and they're organized by date, topic and guest on Tchipakkan.com .
Save
Share this!
Podcast- December 30, 8 pm est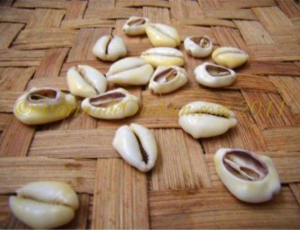 This week Tchipakkan will be talking to Charles Butler Neto. Charles is an esoteric teacher trained in Christianity, Wicca, Santeria, and Umbanda.
"I read dillogun (Santeria), Tarot, and some palms. I am a theologian and writer by trade. I am attending school at Howard University School of Divinity and work with Rising Sun Outreach Ministry. a chaplaincy corps reaching out to caregivers. I have been a chaplain working with the Federal prison system, working as a religious services contractor with FCI Cumberland, FP Hazelton, and the Secure Female Facility at Hazelton. I sing with the Gay Men's Chorus of Washington. I am a composer, a playwright, an author, a storyteller, a critic, a proofreader, an editor, a mystic, a poet, and a few other things."
While usually it is women who do the shell reading, Baba Charles has shown a surprising facility in this practice and will be coming on to talk about it to us. Umbanda and Candomble recognize that gay men and trans-people have a special gift for working with shells and welcome them into their circles.
Originally scheduled for Wednesday the 23rd this conversation has been continued to December 30th, so w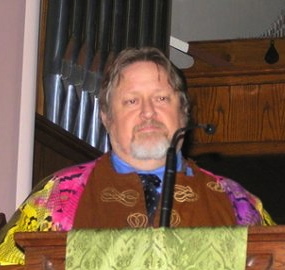 e can go more deeply into this fascinating system. I'd also like to talk to Charles more about his work with pagans in Prisons. (He was able to give us an overview for 20 minutes, you can listen to here.)
Please call in with any stories or questions: 619-639-4606
or leave questions here and we'll get to them so you can listen to the podcast at your convenience.
Share this!