Follow Us!Share this!
Alyssa Yeager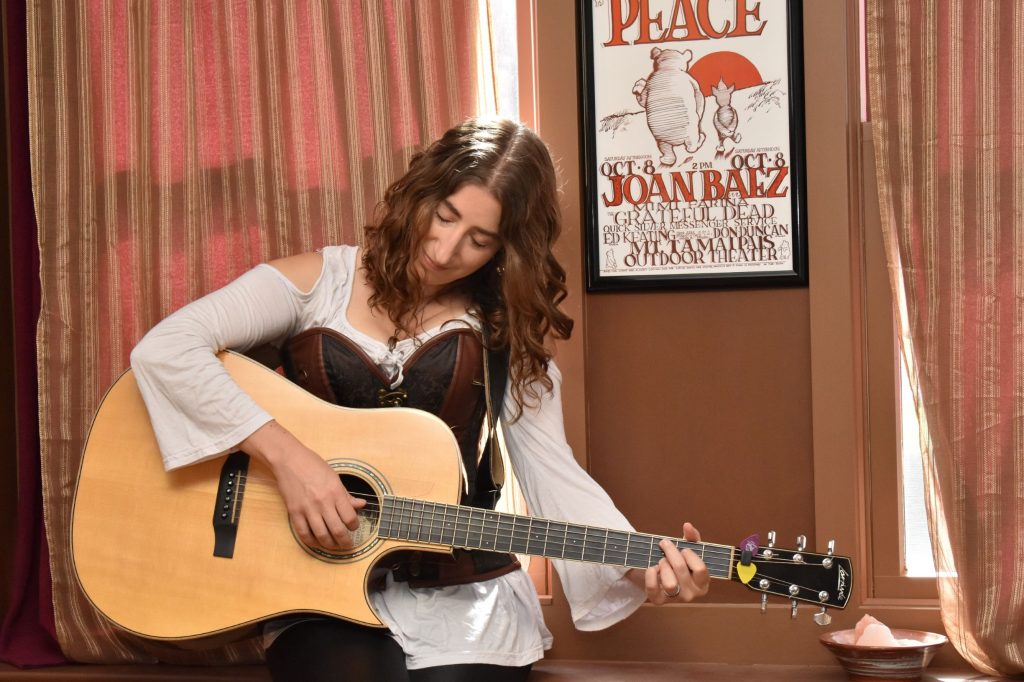 Have you ever wanted to hear a Disney princess sing about the things you love…board games, ninjas, and krakens? Rhiannon's Lark is happy to make your wish come true. This geek-goddess-girl tackles everything from t-rexes to ethical dilemmas with insightful lyrics, gorgeous vocals, and gentle humor.
Creator Alyssa Yeager is both a professional musician and practicing music therapist. In 2007, she released her first album, and all-original children's album, "Normal is Boring", inspired by her work at Rainbow Babies and Children's hospital in Cleveland, OH. Later that year, things got a little heavier (musically speaking) as she joined up with world class drummer Sue Balaschak of Primal Rhythm and Burning Sage. As the duo "Telling Point", Alyssa and Sue began touring the festival and convention circuits with their unique brand of tribal rock. 5 years and 2 albums later, Alyssa headed back to her home state of New York to pursue personal and professional goals.
In 2013, Alyssa's solo project "Rhiannon's Lark" was born, bringing together her unique perspective on nerdery, spirituality, and moral choices in a chaotic world. Over the last several years, Rhiannon's Lark has made appearances at sci-fi, fantasy, and gaming conventions as well as pagan-centered events including Gen Con, DragonCon, Sirius Rising, Origins, the Northeast Fire and Arts festival, and Pagan Prides. Her first EP under the new project, "Initiative" showcased exactly what you can expect from a Rhiannon's Lark show: a deep-dive into board games and general geekery, some sweet personal stories, and a questioning look at society's current values.
Building on this introduction, Alyssa released her first full length Rhiannon's Lark album in 2016, "Sky Full of Phoenix". This was an ambitious undertaking that allowed Alyssa to create much fuller arrangements of her repertoire and perform on a variety of instruments in the studio: guitar, bass, ukulele, percussion, harmonica, jeans, and corduroy (yes, she played pants). Several songs also featured guest musicians adding piano, flute, drums, and bagpipes. According to fans, the favorite songs from this album are "Corduroy Ninja", (about a ninja who has to learn to be sneaky while wearing corduroy,) "Birds of Rhiannon", (a story that explains how Alyssa chose the name "Rhiannon's Lark" based on the welsh legend of the Goddess Rhiannon,) and "Job, the armored donkey", (about how sometimes your animal companions become the most memorable part of an RPG campaign).
In 2018, Rhiannon's Lark released a different sort of album, "Meditations for Geeks". Meditations about Hobbits, the Dark Crystal, the Force, cats, and more? Yes please! Alyssa drew on her experience leading guided meditations as part of her music therapy work to create a unique collection of guided meditations based on sci-fi and fantasy themes.
In 2019, Rhiannon's Lark released her latest full length album, "Sugar and Spice and Dinosaurs" (that's what geek girls are made of). This recent collection is right in line with Alyssa's favorite themes and includes songs about sloths, female equality, cartoons, love, crafting, and more.
---
Ariel Malachi Sirocco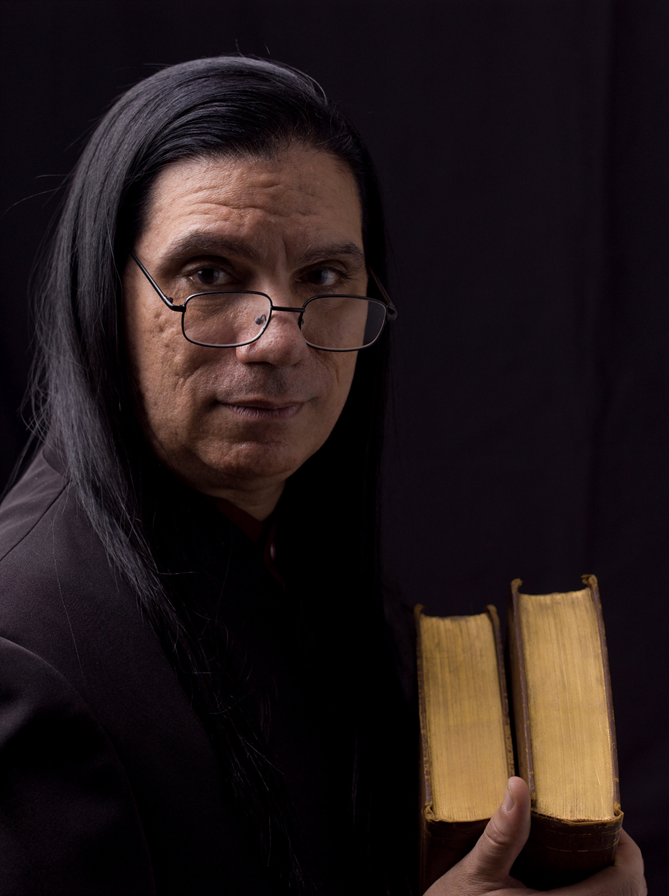 Ariel Malachi Sirocco is an Integrative Hermeticist following the Corpus Hermetica and related writings; as such, he is a hardcore Panentheist. He frequently teaches ancient Hermetic history and traditions and has taught at several esoteric conventions along the Northeast and at countless private gatherings. Ariel has an academic background in biology (Queens College, NY) and 15 years with the American Museum of Natural History. To this day, he weaves his scientific knowledge with his ritual.
Ariel has been a practicing occultist since 1983 and was initiated as a High Priest of the Minoan Temple, Inc. of New York in 1998. During this time, he realized that the scientific and the esoteric were two sides of a coin named "Ritual" and thus began his true pursuit and calling: Hermetics.
He moved to Connecticut for several years where he started Coven Quiddity (2006). It grew into the Akashic Temple (2009) and ran monthly meetings and a few major events during the year. In 2007, he joined the Masonic fraternity and his attentiveness quickly raised him through the ranks reaching Master Mason in 2008. In 2012, he became a 32nd-Degree Mason of the Scottish Rite of Freemasonry and Washington Council Princes of Jerusalem, and was appointed Master of Ceremonies (2012-2013) of the Scottish Rite, Valley of Bridgeport, CT. In 2015, Ariel was granted an encampment charter from the Ordo Templi Astartes (OTA) for the New York City area. In 2017, Ariel became the Worshipful Master of Union Lodge No.5 in Stamford, CT.
During this time, his passion with Hermetics led him to reach out across the United States and abroad to Amsterdam, NE in search of Elders. In Amsterdam, he reached out to and visited the world-renowned University of Hermetics (University of Amsterdam). To this day, he keeps academic, fraternal, and magical ties with like-minded occultists in Amsterdam and the UK.
It is Ariel's belief that this "New Age of Esotericism" deserves academic exploration without sacrosanct or circular defenses. If this does not happen, the entire family of "pagan and esoteric traditions" will fall into disrepair, ill repute, and eventually be dismissed as merely fanciful.
Contact at: arielsirocco@yahoo.com
---
Catherine Kane
Catherine Kane is a professional psychic, a Reiki Master, a bard, a metaphysical Christian, a New Age chick and a delighted student of the Universe (amongst other things). She brings creativity, an eclectic body of knowledge, and an attitude of fun to empowering people to find and live their best and brightest dreams. Her writing has been seen in magazines such as Thorn, the Door Opener, and Helix; and she is the author of "Adventures in Palmistry" and "The Practical Empath", "Manifesting Something Better", "The Lands That Lie Between", "Magic for Pennies", Living in Interesting Times, and "The Psychic Power of Your Dreams", and is hard at work on her 10th book
Visit her and husband Starwolf online as Foresight (the Information you need for the Adventure of Life) at www.ForesightYourPsychic.com and www.ForesightYourCtPsychic.wordpress.com
You can also find Foresight on Facebook Foresight
And find Catherine at Catherine Kane Writes and at her Amazon page Catherine Kane on Amazon
---
Ellen Evert Hopman
Ellen Evert Hopman is an author, Master Herbalist and Druid Priestess. A professional member of the American Herbalist's Guild, she teaches Herbalism and Druidism in the USA and in Europe. Her books and videos on herb craft and Druid wisdom include; The Sacred Herbs of Samhain – Plants to Communicate with the Spirits of the Dead, The Sacred Herbs of Beltaine – Magical Healing and Edible Plants to Celebrate Spring, The Real Witches of New England : History, Lore & Modern Practice, A Legacy of Druids – Conversations with Druid Elders from Britain, the USA and Canada, Scottish Herbs and Fairy Lore, Secret Medicines from Your Garden – Plants for Healing, Spirituality and Magic, Secret Medicines of your Kitchen, Tree Medicine -Tree Magic (on the herbal and magical properties of trees), A Druid's Herbal for the Sacred Earth Year and A Druid's Herbal of Sacred Tree Medicine (Druid medicine, Ogham and Celtic lore of herbs), Being A Pagan (with Lawrence Bond) (a book about what it means to be a Wiccan, a Witch or a Druid in the world today), and Walking The World In Wonder – A Children's Herbal (a book of herbal formulas and recipes suitable for children of ALL ages).
Her video Gifts from the Healing Earth, teaches the basics of herbal healing and her video "Pagans" covers the eight festivals of the Pagan Wheel of the Year. She is currently Archdruid of Tribe of the Oak, www.tribeoftheoak.com, an international Druid teaching Order, and was the founder of the White Oak Druid mailing list and a co-founder of the White Oak Druid Order (Ord na Darach Gile) www.whiteoakdruids.org . She was Co-Chief of the Order of White Oak for five years. She was a founder and then Vice President of the Henge of Keltria Druid Order for nine years.
Ellen was Professor of Wortcunning, Healing, and Lore at the Grey School of Wizardry for four years, and was one of the founders. She is Second Circle in ADF (initiated by Isaac Bonewits) and was made an Archdruidess in the Druid Clan of Dana, Grove of Brighid, by Lady Olivia Robertson when she visited her castle in Clonegal. Ellen is also a Bard of the Gorsedd of Caer Abiri. She was a featured subject in a documentary about Druids; A&E Television's; "The Unexplained" (Secret Societies, The Druids and the Knights Templars original air date 4 March 1999 https://www.youtube.com/watch?v=s2IxNJGe03U ). Find her books, workshops and blog at www.elleneverthopman.com
---
Guzalia Davis
Born and raised in Russia.
Master of Neuro-Linguistic Programming (NLP), Hypnosis Trainer & Member of International Certification Board of Clinical Hypnotherapy (ICBCH), Tantra Educator, Dakini, Vedic Counselor & Astrologist, Numerologist, Professional Tarot Reader, Energy Healer.
Versed in traditional Russian witchcraft, Siberian shamanism, Tantric sorcery, and Hermetic Magic.
Published author: "Practical Manual to Past Life Regression", "Anosmia Protocol for Hypnotherapists", "Home Remedies for Anosmia", "Magical Dreamland. Hypnotic Night Story"
Producer of two collaborative video projects: "Past Life Regression" and "Have a Happy Holiday and Survive it too"
Always hungry for knowledge and authentic connections. Willful insomniac. Compulsive entrepreneur.
Favorite pastime: searching for the missing pieces to the puzzle we call life.
On the mission to help people heal themselves, get back onto their true life path, and expand their consciousness.
---
Jane Sibley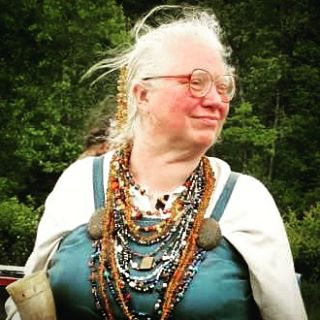 where she sells herbs and herb mixes both culinary and healing. If you
can't wait until the conference check them out on line. In the SCA she
worked with Lois Fitzpatrick in the Soothsayer's Guild,
being awarded the Order of the Laurel for historical divination. Among
the techniques she shared in this medievalist group were reading
runes, casting seeds, and her work in utsetta (oracular seidhr).
She was taught a lot of this by her Norwegian grandmother, and, being
an historian, is hesitant to claim that these techniques go back
farther than can be documented; however, these are traditional
techniques, and really work. Jane passes them along outside the family
because they shouldn't be lost, and none of the next generation has
shown interest. Among these is the very intense Norseworking healing ritual, which she's done for a few years. (If you come, be sure you know how to ground your energy!)
Jane's degree was in folklore (her PhD in runes), and her work was
with an electron microscope- as with much of CTCW, she combines mind and
spirit, history and science, healing, divination, myth and humor, each
informing our understanding of the others.
Her books are:, "Norse Mythology…According to Uncle Einar", "The Hammer of the Smith", "The Divine Thunderbolt: Missile of the Gods",  and "A Different Dragon" and The Way of the Wise (Traditional Norse Folk Medicine and Magic.)
---
Kirk White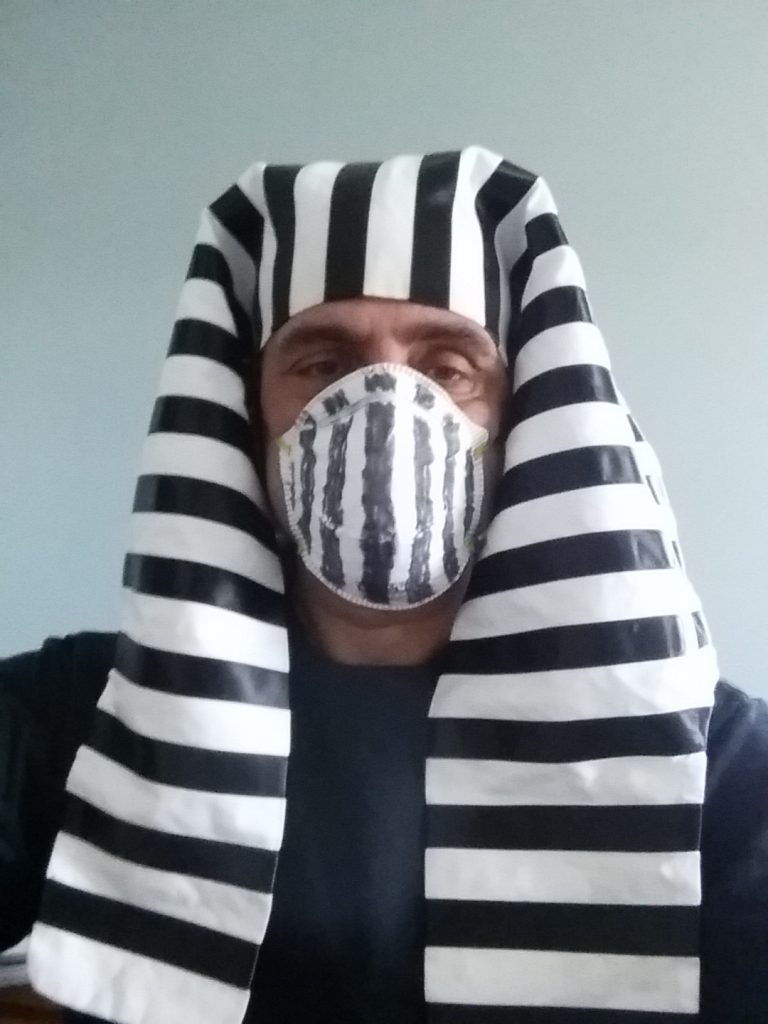 Kirk White, M.A., L.Ac., is a healer, teacher and author. He has been a practicing Witch and Magician since 1973, a psychotherapist for 24 years, and a licensed acupuncturist/ East Asian herbalist since 1994. A past co-president of Covenant of the Goddess (North America's oldest and largest association of Witches and Wiccans), and past director of the University of Vermont's Parapsychology Program, he also founded Cherry Hill Seminary, a professional Pagan ministry program with faculty and students worldwide, and Standing Stone Academy, a Pagan healer training program.
In his "spare time", he herds Freemasons, ceremonializes in the Hermetic Order of the Golden Dawn, oontzes with burners, and dabbles in the arcane world of politics.
---
Lady AMber Dawn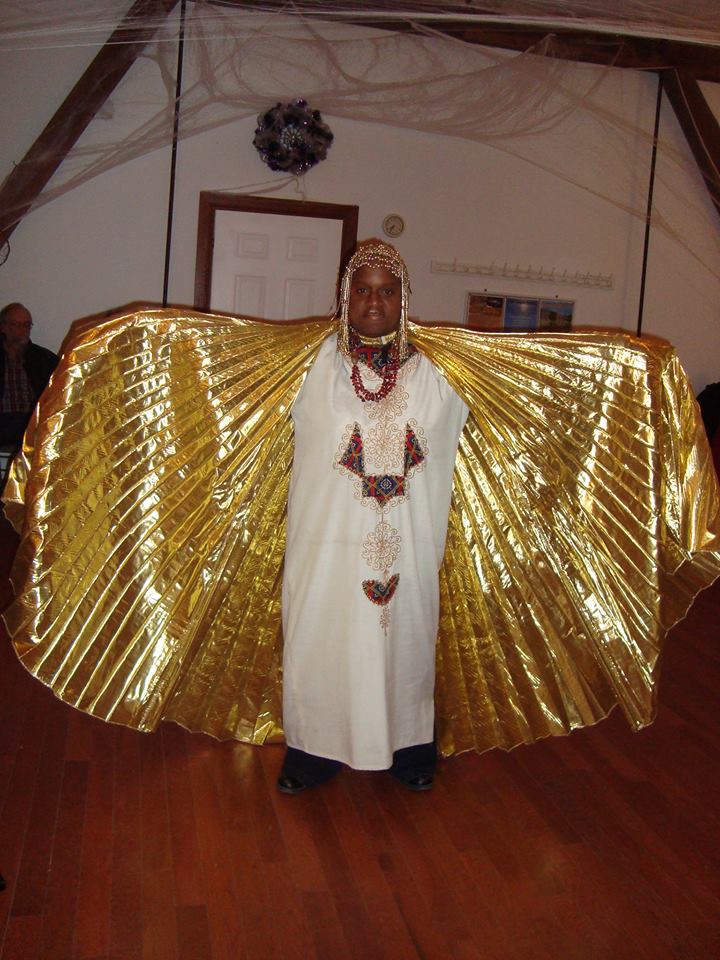 I have been a very active Magickal force in the Occult world since October 1993. I am tarot card reader, a Usui and Sacred Flame Master-Teacher for 14 years in total, an Isian, a Witch, a practitioner of the Haitian Voudoun religion, and I began Circle Sanctuary MIT (Ministers in Training) taught by Selena Fox and others since Winter 2014, and I am presently learning more about color therapy.
I am also studying Umbanda for the past 4 years thorough The Temple of Guaracy of Washington D.C. (in Kensington, MD). I am presently in active ordination studies with the Fellowship of Isis under the tutelege of the late Rev. Deena Hartray Butta, FOI Archbishop of the Lyceum of Eleusis in Chicago before she passed away January 27, 2013. I was the previous Godchild of Papa Max Beauvoir; Hougan Elder, biologist and scientist from Mariani, Haiti from 1996 to 2002. I received my First Degree from Silver Ravenwolf and Diane McDonough on Yule 1994 at Dillsburg, PA and my Second Degree (and Third Degree teaching) from Ecumenicon under Rev. Charles Butler in the middle 1990's. I have taught classes at Cedar Light Grove in Baltimore, at Ecumenicon for several years, at FOI of Chicago for several years and at at least 7 previous Sacred Spaces.
---
Michelle Hanson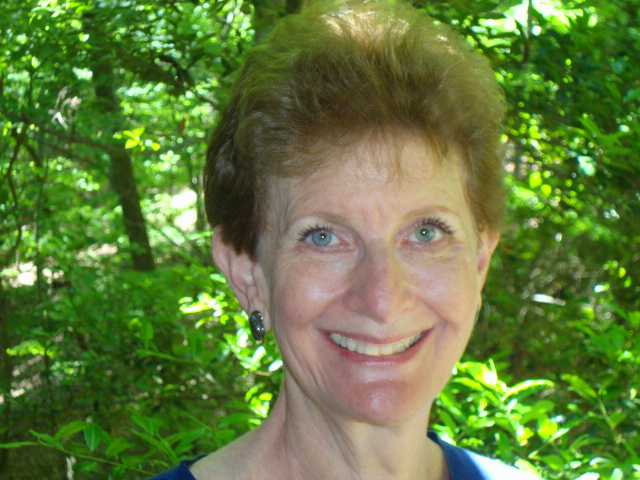 Following a lifetime of study with her seashell partners, Michelle has learned to translate the language of the shells. The enlightenment she has received has transformed her life as well as many clients. In her desire to share this wonder with you, Michelle created the Ocean Oracle divination system.
She is the international author of Ocean Oracle; What Seashells Reveal About Our True Nature, and Ocean Wisdom; Lessons From The Seashell Kingdom. Her popular on-line seashell divination classes have reached a world-wide audience. She is presently working on a third book, SEE SHELLS: Visionary Messages From The Seashell Kingdom , as the shells continue their revelations. For more details, please visit http://www.oceanoracle.com
---
Morgan Daimler
Morgan Daimler has been an Irish pagan since 1991. She is a member of the Druid Order of the White Oak and helps to run an open women's circle and a neo-pagan Witchcraft tradition in Connecticut. She has also studied the Norse practice of seidhr and is the gythia of a small heathen kindred in Connecticut. Morgan recently published several books that re-paganize prayers and charms from the first two volumes of the Carmina Gadelica, and she has a strong interest in traditional magic and divination. She regularly teaches classes at Pandora's Box in Norwich CT and has also taught a CT Pagan Pride Day and the Beltane Pagan Odyssey Festival, as well as performing public oracular seidhr sessions in Connecticut and Rhode Island.
"I have had my poetry published in different places including four anthologies: the Pagan's Muse (under the pen name Seabhacgeal), Voices of the Survivors, and the Pagan Writer's Present anthologies for Samhain and Yule. I have also had poetry published Circle magazine, as well as Witches and Pagans magazine. I am the author of the self-published books By Land, Sea, and Sky, and Murder Between the Worlds; A Child's Eye View of the Fairy Faith through Spero publishing, and Where the Hawthorn Grows through Moon Books, as well as Fairy Witchcraft also through Moon Books."
Living Liminally (Morgan's blog)
---
Orion Foxwood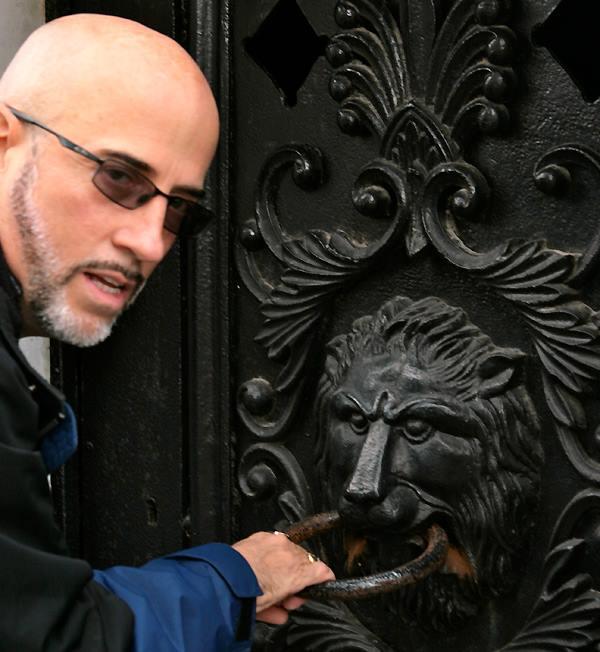 Orion Foxwood is a self-propclaimed eco-spiritual activist, a traditional witch, conjure-man and faery seer; and, the author of "The Faery Teachings" (RJ Stewart Books), "The Tree of Enchantment", "The Candle & the Crossroads" and "The Flame in the Cauldron" (Weiser Books). Born with the veil in Shenandoah Valley, Virginia- he was exposed to faith-healing, root-doctoring, faery lore, and of southern and Appalachian folk magic which he teaches in workshops and other forums. He is the founder of the House of Brigh Faery Seership Institute, and Foxwood Temple to pass on the traditional witchcraft of his elders; and co-founder of "Conjure-Craft", "Witches in the Woods" and "The Many Roads of Faery" gatherings aimed at fostering education, community, co-creative magic, and the healing and helping practices of the traditions he carries. He holds a Master's Degree in Human Services. Website: orionfoxwood.com.
---
Raven Kaldera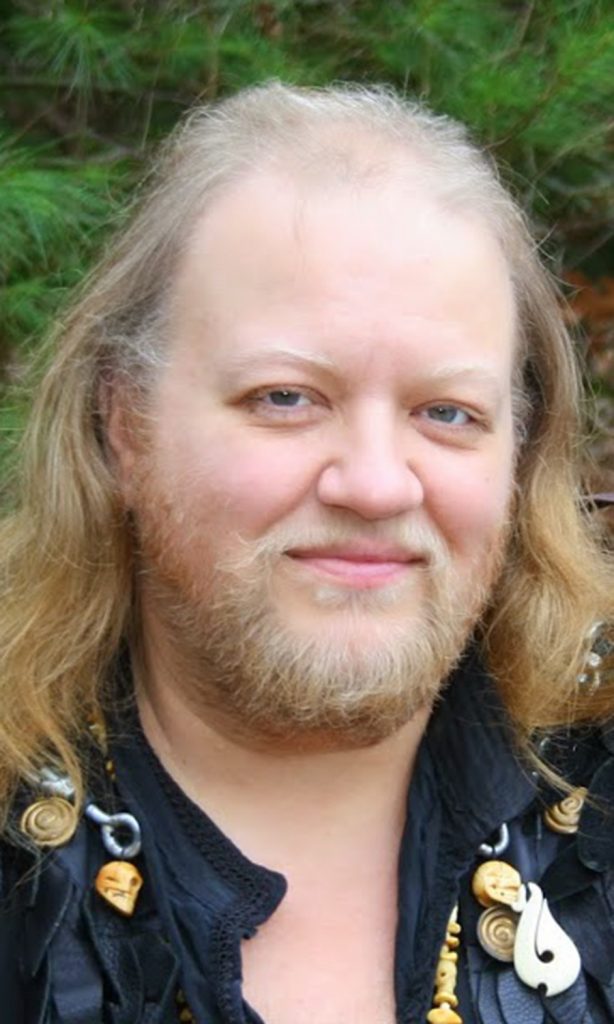 Raven Kaldera is a Northern Tradition shaman, herbalist, astrologer, transgendered intersexual activist, homesteader, and founding member of the First Kingdom Church of Asphodel. He has been a practicing shaman for almost two decades now. He is the author of too many books to list here, including the Northern-Tradition Shamanism series, MythAstrology, Pagan Astrology, Dealing With Deities: Practical Polytheistic Theology, and Hermaphrodeities: The Transgender Spirituality Workbook.
'Tis an ill wind that blows no minds.
---
Rev. Gretchen A.L. Schork OCL:AL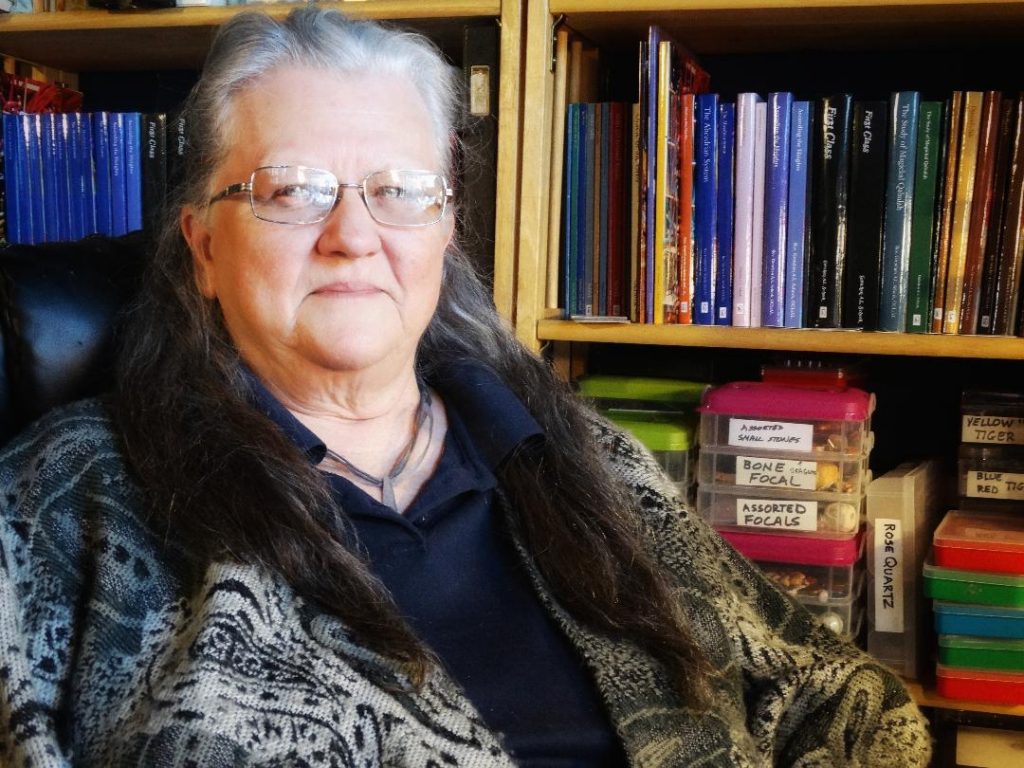 Rev. Gretchen A.L. Schork, OCL:AL is an international speaker on ceremonial magic and creator of the Abcedrian System, a planetary approach to the magics of the American alphabet. Drawing on 40 years of experience in esoterica, she has worked beside the Aurum Solis, Golden Dawn, OTO, Correllian and runic traditions.
Raised on Roman Catholic ceremony, she found her own practice through the 20th century explosion of hermetic literature. She is supported by academic degrees in education, adult training, and a Masters in Organizational Leadership. Her writing is characterized by targeted exercises that assure all activities are purposeful, achievable, and yield measurable progress. This encourages students through a methodical approach to the learning process.
---
Robert Nolan
Rev. Robert Nolan has been a practicing magician and priest in New Hampshire for the past 2 decades during which time he has run festivals and been involved several community organizations including the Sagefire Fellowship and A Sacred Place.
---
Sara Mastros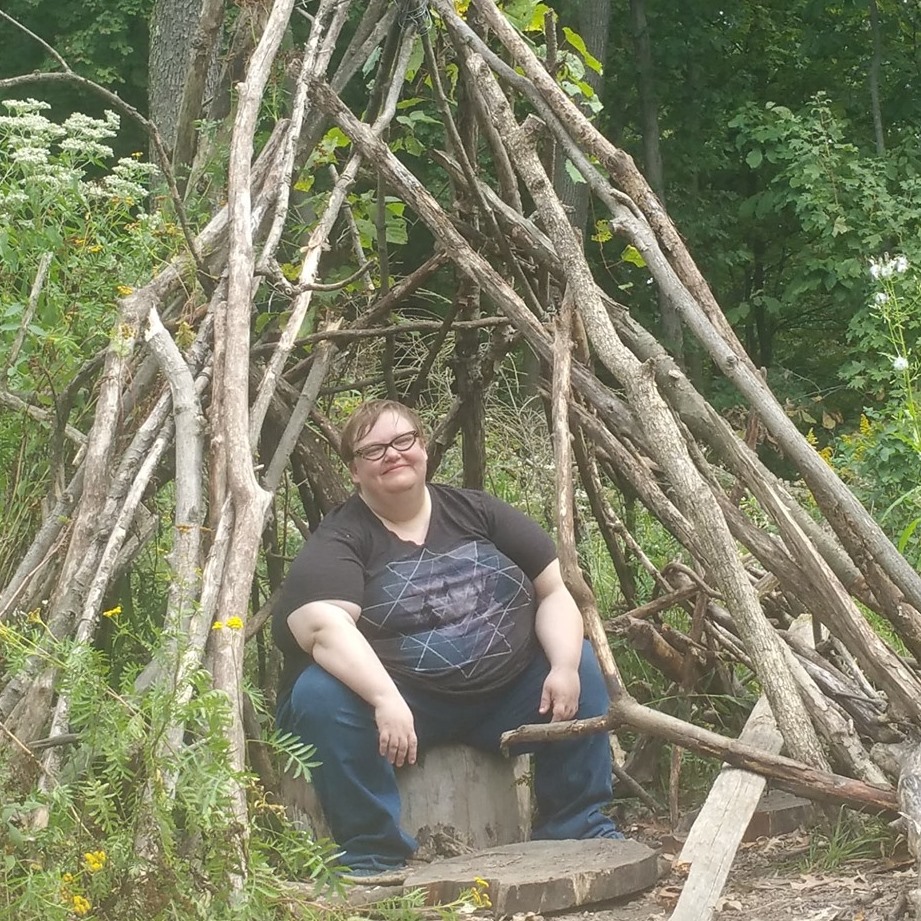 Sara Mastros & Simon Zealot are witches for hire in Pittsburgh, PA. In addition to teaching and running events locally, they also work, consult, and teach online, at events all over the East Coast.
---
Sha Blackburn/ The LoonWitch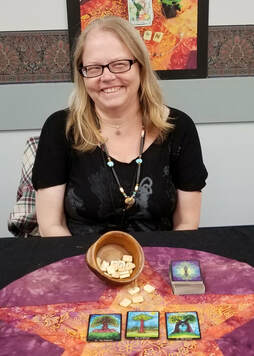 Sha Blackburn is The LoonWitch; an internationally known psychic and student of life. She is known to be compassionate, insightful and "scary accurate". She specializes in Tarot Readings, Rune Readings, and aura photography.
She got her start as a young girl using an ancient form of divination called Augury (omen telling) She is a Reiki Master/Teacher in the Usui tradition of natural healing, a crystal healer, and holds certifications as an NLP Practitioner, and Holistic Healer. Sha has been a member of the NAPW (named woman of the year in 2012), American Tarot Association, and the ADF. She was also named "Inspirational Woman of the Year in 2014 by WRN1 Radio
She is passionate about life and helping others to learn, understand and cope. She has been featured on AM, FM and Internet Radio since 2003 and has been teaching divination, healing and metaphysics since 1997. More than credentials and initials, Sha uses her motivation, healing, and psychic abilities to help people transform their lives.
---
Stone Riley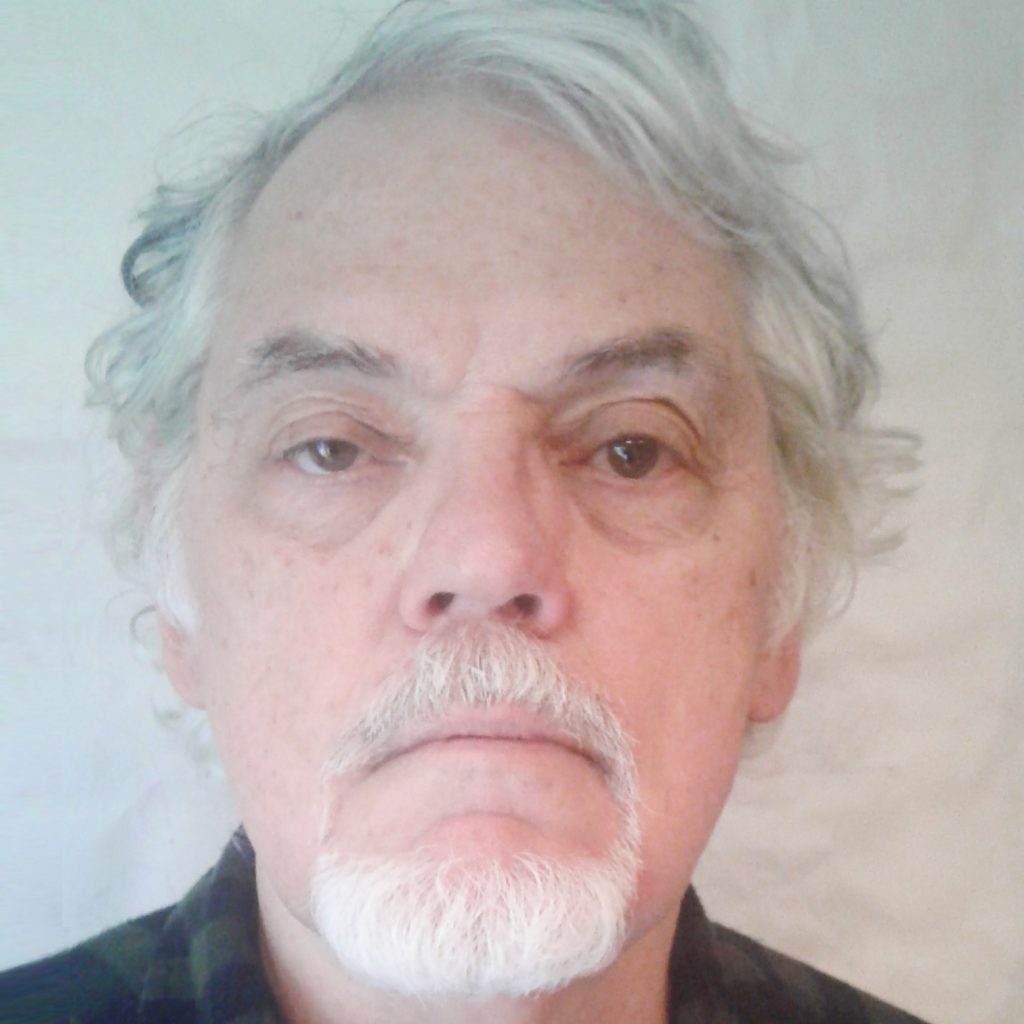 Druid Elder, New-England-famous Tarot Reader-Artist-Poet-Teacher, celebrating 50 years as Social Justice activist.
> Hard-core Give-It-Away-Free Self-Publisher, serving our community for several decades with an endless stream of material handed out for free: http://www.stoneriley.com
.. self-published Books, Decks, Newsletters, pamphlets, flyers, advertisements, and the occasional Proclamation.
.. In fact, an Emergency Circle once elected me Druid Of New England. (True story.)
Creator of 2 Tarot decks in "opposite" cognitive matrix: 1: Yoga/Zen pencil and pen style in 1981; .. 2: Fully-realized New Modern Art in 2002.
Old Software Engineer who (at the dawn of the Web) created, .. and who today continues adding and adding rooms too .. ..
.. .. One of the Web's first Individual Artist Websites, .. .. This site now morphed into a bewildering Kasbah of lush or spare, strident or quiet, but always unique and surprising, .. web pages,
.. .. Surely the largest Individual Artist Site on the Web, .. .. With countless Free Downloads plastered all over everything everywhere, ..
.. .. A Site which draws a Constant Small Stream of Visitors from Around The World, ..
.. .. For example, in that entire Wild Bazaar our most popular Single Item:
.. .. .. (try to guess)
.. .. An Illustrated Essay on Picasso's great anti-war painting "Guernica".
> Probably only locally-famous Tarot Artist here who, in youth, did a righteous month in US. Army Jail for Resisting War, and thus from Alchemy has been both a Pagan and a Social Justice Activist ever since.
I'm now nearing the end of a long life, and for the last several years having an ENORMOUS SURGE of creative work, largely directed by .. (wait for it) ..
!!Muses!!. .. .. Most recently, 2019 was entirely dedicated to Exploring CLIMATE GRIEF .. .. By writing a big box full of !!ILLUSTRATED POEMS!! .. .. SO GUESS WHAT.. Now in whole 2020 the work is concentrated on a WIDE-RANGING "Druid Classroom" blog over-stuffed full of !!ILLUSTRATED POEMS!! http://www.stoneriley.com/druidclassroom
---
Thor Halvorson (Taliesin)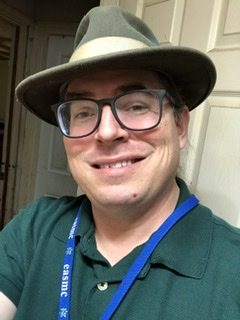 Thor Halvorsen is a Deaf Pagan, Poet, Educational Interpreter, artist (the crafty kind), activist. Norwegian/Welsh American, Geek of Technology and Linux. He walks many paths including Norse, Welsh, Wiccan, Heathen, Ancestral Veneration, Reiki, and studies Runes including practicing RunValdr.
Thor's interests include being an Audiophile (LOVE MUSIC), science fiction, philosophy, sociology, anthropology, transpersonal psychology, anything Norse, and to do with Deaf culture and Social Justice. (Did I mention I am a Technology Geek?) He loves folklore, mythology, and words (fairytales is misnomer, honestly).
Thor is a longtime fan of Richard Bach.
"If you argue for your limitations, they are yours" Richard Bach, Illusions. "That to be human, is to recognize the humanity in all, if you expect them to honor the humanity in you." "If belief was wind, the stars, the seas, then all will be fair, the mysteries would be preserved, and all can know these things are alike and equal" also recently been delving into Wendell Berry's works.
Thor Identifies as a "Military brat", and has lived in South Korea, Germany, east and west coast of USA, as well as Maryland, Arizona and Washington. His stepdad emphasized cultural relativity long before he found a word for it. He had exposure to the culture of Norway via dad's and stepdad's Scandinavian family, as well as Welsh from Mom's side of the family. He gained familiarity of the dieties, stories, and culture, and eventually the food, from visiting Scandinavian countries.
Thor is a published author, his poetry in The Tactile Mind quarterly magazine, Virtigo issue: Vertigo.
Thor has been a practicing Wiccan for almost 20 years, with recognized Clergy status in Maryland, 3rd Degree Elder, High Priest of the Coven of Amber Heart, of the Coven of Amber Rose family of Covens. He was a visiting member of Ecumenicon, then migrated to CTCW (honored to return each time). He also does readings in Runes & Tarot cards, encouraging people to jot down notes during readings. I go slow. My rule of thumb is if I go too fast, and you don't remember, then what was the use?
Thor is a Professional Educational Interpreter for the Deaf, language facilitator, ASL Adjunct Professor at College of Southern Maryland. His goals are to network and build awareness of Paganism in the Deaf World, continue being an artist and writer, and has offered to get involved in making Youtube presentations and videos alongside CTCW.
---
Tchippakan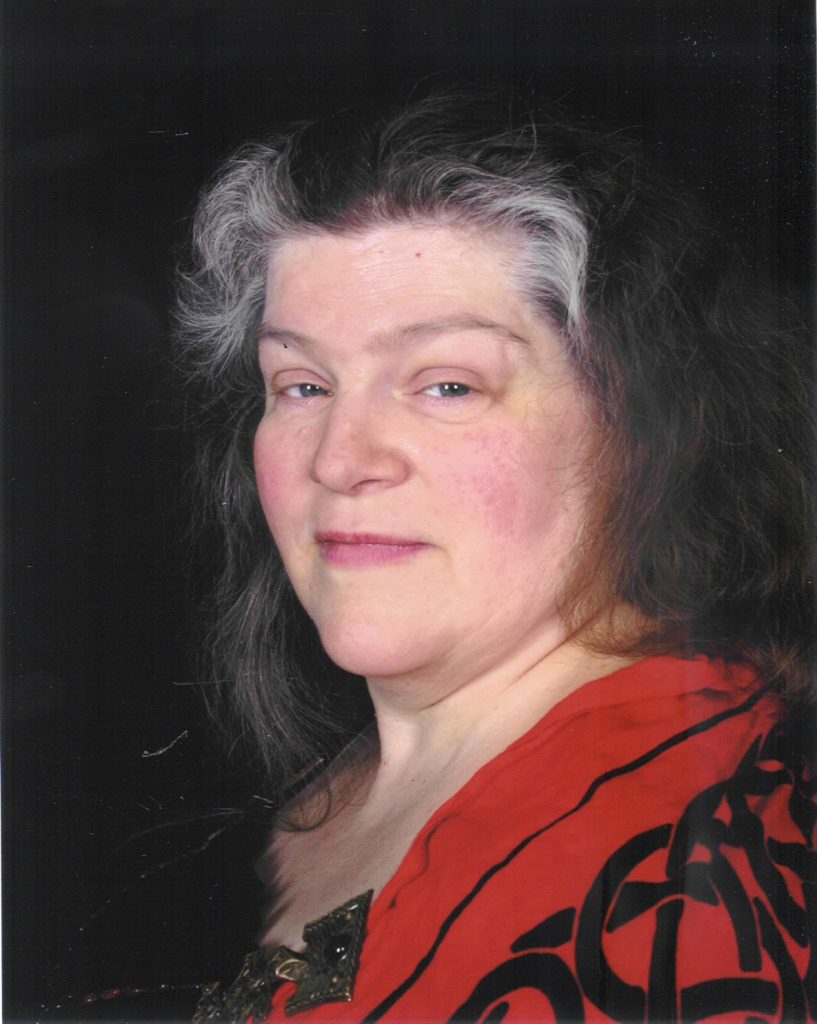 Tchipakkan is an artist, writer, healer, and eclectic pagan-heathen-rustic, worshipping openly since my teens. I live in NH with 3 of my children, assorted cats, and occasional farm animals). I've written many cookie cook books including Divine Cookies, the Rune article series in the Blessed Bee Pagan Family Magazine. With Jane Sibley I started the Changing Times-Changing Worlds Conference and did the podcast The New Normal for 6 years.
My skills are autodidactic, although I studied at BU in the theater, English, History, & Psychology departments. I practice and teach RunValdr, Reiki, Huna healing, herbalism, soothsaying with runes, palmistry, tarot, numerology, and other systems. Over 40 years in the Society for Creative Anachronism have brought me many friends, and many historically based skills, as well as more knowledge of early Anglo-Saxon culture than is conceivably useful. I love to teach useful skills from cooking, sewing, and herb use to divination and other more esoteric activities to participating in endless discussions of everything from healing to folklore.
---