paranormal
You may have wondered about the rather unwieldy name for our conference. When we were designing the conference, we were trying to figure out what we wanted to accomplish. What we hope to do is to change our parent culture in which the reality of many energy fields, many beings and many effective practices that can enhance our lives are rejected out of hand. We were thinking how great it would be if our children's generation lived in a world where it was accepted that people are psychic and you wouldn't have to hint about it, talk around it, or pretend that it wasn't real so that you wouldn't be considered foolish. That's backwards! How foolish is it to deny evidence‽
We feel that if we can get the world to accept these realities and both benign and useful (yes, some people still feel that anything "occult" must be dangerous!) that they will be available to enhance daily life. How much better off we are when we know the benefits of using herbs for medicinal as well as culinary purposes. Yet there are still people out there who figure that if a remedy doesn't come in a box, it "can't work".
There are people who scoff at "water witching", yet many people quietly have a dowser locate their well. The American Dowsing Society has groups that provide this service in third world countries, and their experiences show how well it works.
I know that I use dowsing nearly daily to find lost objects around the house. Our family uses crystals for healing, as well as homeopathy, acupressure and aromatherapy. All of these things are said by critics to be useless, and even harmful if they prevent people from going to "established" practitioners. If they weren't working, of course we'd go to someone who could help.
But we need to change the story- the dialogue- how people talk about the unknown. At this point anything paranormal in film is still lumped into the Horror genre. As you may have noticed in the last paragraph, much of what I use these 'supernatural' techniques for is practical, finding lost objects or healing faster. The world would simply be easier to navigate if we didn't deny an entire section of available human abilities. So when thinking about the future, think about a world where there is no resistance, no denial, no pretense that magick isn't real. The world is changing, we just want to make it better.
Share this!
Thus us an unusual graphic for the CTCW blog, but at the same time, when I tripped over it while looking for images dealing with change, it occurred to me that it might still be applicable. This year our theme is change. "Change as Opportunity:  Rising to the Challenge"  Change can be bad or good, although even when good it can also be scary, and I expect we will look at a lot of aspects in change in this year's conference. Sometimes a big change is better than gradual change- if your leg needed to be amputated, would you rather do it an inch at a time?
One of the things we are trying to change with Changing Times- Changing Worlds is to help the world to accept the value of some studies (Metaphysics/ Paranormal) that have been dismissed as impossible, and incompatible with science. Alchemy is one of those studies. It argues "As above, so below" It tells us that the way things work in one system, often work similarly in another unrelated system. We can use science to help us understand change. The way science describes change may help us understand what about changes is good or hard in our lives.

The Greek symbol delta Δδ is used for change. Entropy in general (as opposed to thermodynamics) means a tendency for things to move toward disorder and chaos. In other words, chaos is the natural state of the world and it takes energy to maintain order. I think we can see that in our lives. You may have seen people wearing the 8 pointed Chaos Star. As we are learning to look at and understand darker aspects of spirit, some people are embracing Chaos. Certainly it is one of Winter's lessons that without winter composting and breaking down last year's old growth, new life would be impossible in the Spring. We may enjoy and wish for the more pleasant aspects of the changing year, but all parts of the cycle are needed.  So let us not look at science as the enemy of the paranormal, but simply another way to understand it.
Save
Share this!
6-7-2017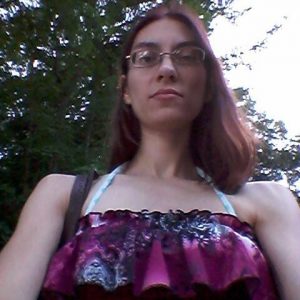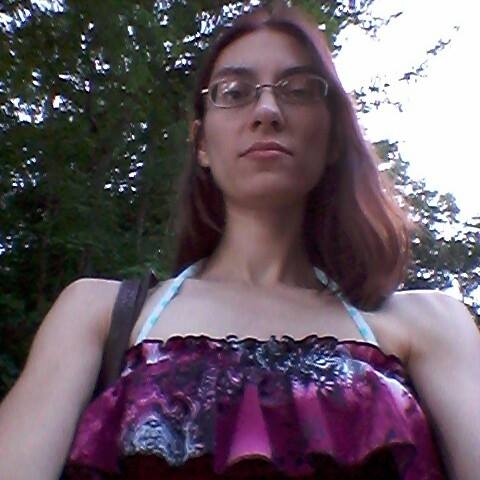 Please join Tchipakkan and her guest, HPS Sarah Livermore on the New Normal 8 pm Wednesday, June 7, 2017, 8-9 p.m. edt.
Miss the show? The archive is here.
OK, you've weathered the crisis, you've dealt with the haunting, the poltergeist, the negative energy coming from an angry ex who doesn't even realize that she's sending bad stuff your way. The cord is cut, the shields are up, the annoying entity is gone. But you're still a basket case. What do you do now?
Not that Sarah Livermore isn't the one to deal with the initial problem, but tonight we are going to talk about what happens afterwards. We've all heard about PTSD, and battlefield clean up. Here's a lady who's been in the trenches, and stays after to help people deal with the aftermath.
A lifetime student of the occult,Eclectic Wiccan High Priestess; "I am the Pagan Exorcist. I am the witch you turn to when everyone else runs scared."
I am the exorcist of last resort when all other methods have failed and or the Catholic Church has turned you down. I'm the witch you call when your house has been blessed by the priests of every church in town and you are still afraid to be there alone. I have worked in haunted churches, houses, and various other locations. I will work with anyone of any religion, race, or whatever. I was raised a witch in an interfaith family. I have been doing this all my life, and performed my first successful banishing at age 7. I'm a Wiccan High Priestess ordained since 2005.
Listen live on your computer to www.Liveparanormal.com, or call in with questions 619-639-4606.
If you know you're going to listen later but have a question, look on the facebook events page and leave a question there. We'll try to answer it during the show.
If you can't tune in 8-9, Live Paranormal.com archives its shows by date, and I archive them by date, guest, and topic on my website: http://tchipakkan.wordpress.com/the-new-normal/directory-of-podcasts/
Hope you can join Sarah and me tomorrow night from 8-9 at the New Normal on liveparanormal.com
Save
Share this!
Please join Tchipakkan on the New Normal 8 pm Wednesday, 11-25-15, 8-9 p.m. est.
There's a joke that it's good to have an open mind, but not so open that your brain falls out. Tonight we'll be talking about the difference between not refusing to believe the evidence in front of your eyes, and believing everything that supports your argument.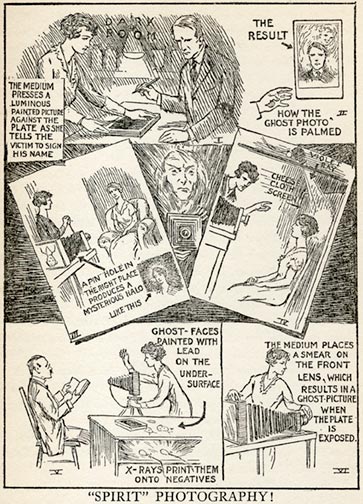 We'll also talk about the way we manage to alienate each other by disparaging other groups and how this "tribal" aspect of various communities has held back progress because you can't learn useful and valuable information and techniques from someone you've disrespected.
Please join this conversation by calling in 619-639-4606  We'd love to hear your experiences.
"I shall not commit the fashionable stupidity of regarding everything I cannot explain as a fraud." – C.G.Jung
"A long time ago a bunch of people reached a general consensus as to what's real and what's not and most of us have been going along with it ever since." – Charles de Lint
"In the future, it [will be] deemed a great oddity that 20th-century scientists had discovered elementary physical particles but had failed even to consider the possibility of elementary psychic factors." – KURT GÖDEL
"There are two ways to be fooled. One is to believe what isn't true; the other is to refuse to believe what is true.― Søren Kierkegaard

Please call in with any stories or questions: 619-639-4606
To listen live: open a window on your computer to www.Liveparanormal.com, sign in, and click on Shows, and the New Normal to listen. To listen later at your convenience, shows are archived by date on LiveParanormal.com here, and they're organized by date, topic and guest on Tchipakkan.com .
Share this!