Workshop Spotlight: Making Magical Motifs
Follow Us!
Making Magical Motifs in Hand Embroidery with Sewmagic Lois 
Some folks think they have no creative fire within themselves. Others are sure they do. Either way, using a needle and thread is a time-honored way to nurture the fire within us. Even though it is an ancient art, embroidery is still common in today's world. It can be used for anything from decorating ritual garb to covering spots and stains on that favorite T-shirt. ( 90 min)
Come learn some basic hand embroidery stitches. All you need is a small wood or plastic embroidery hoop, some lightweight solid color fabric, a needle, and embroidery floss. (INSTRUCTOR WILL HAVE A LIMITED NUMBER OF SUPPLY KITS AVAILABLE FOR A NOMINAL COST)
(These images are from the web, not examples of what SewMagic does. If you want you can search for images that you'd like to use, once you have the basic stitches down.)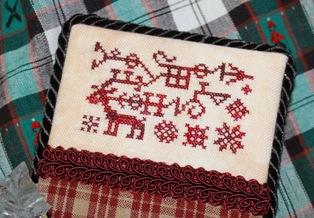 Share this!