Workshop Spotlight: Lenormand
Follow Us!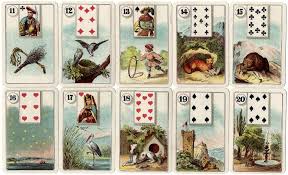 Introduction to LeNormand Divination with Tchipakkan
Lenormand is a fortune telling system with 36 cards displaying common European symbols. This system is direct, honest, and one spread will answer clients questions on everything from love, money, travel, danger, and even gives timing. As opposed to the spiritual symbolism of the Tarot, this is straight fortune telling. See if it's for you!

Whether or not you do Tarot or use Oracle cards, this one is worth a peek. Should be fun! Lenormand became popular in Europe in the 19th century, but America seems to have only discovered them in the 21st. Cards include crossroads, dog, snake, home, anchor, tree, key, coffin, book, birds, ship, and other symbols that speak to us fairly directly. The mice, for example, speak of resources being nibbled away gradually, a bit at a time. This is not to say some symbols don't adapt, birds, have come to represent not simply what is being said, or gossip, but has recently come to represent tweets. You can even ask almost any question and find a specific, not ambiguous, answer.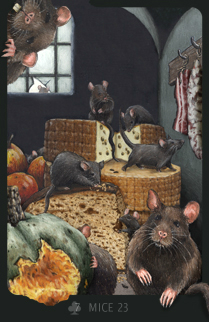 Share this!