Follow Us!
12-14-16 The Spirit of the Bear with Rose Starwind
Miss the show? Listen here.
Please join Tchipakkan and her guest on the New Normal 8 pm Wednesday, 12-14-16 , 8-9 p.m. est.
In recent times, many people have come to embrace the indigenous concept of the totem, the spirit guide, animal guide, guardian.  a common association is with the bear.  Bear is understood in many cultures to be kindred to humanity, one of the reasons being it can stand on two legs!  But what does it mean to have spirit kinship with the bear?  how does this relationship inform our choices, move our emotions, affect our relationships?  We'll talk about the practical and pragmatic as well as the magickal and spiritual implications of this relationship.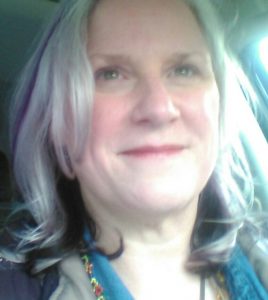 Rose Starwind is a mother, green witch and shaman (last time she was on New Normal, she talked about her work helping ghosts on old battlefields).  Blending her livelihood as an environmental biologist with her duties as a shaman, she brings a practical, earthy power to her workings and teaching.
I'll be asking Rose about common attributes of bear folk, different cultures who honor bear, aspects of Working with Bear, with personal stories as well as social, physical, & emotional implications. Do you work with Bear? Is Bear calling you? We'd love you to call in with stories or questions! 619-639-4606
If you can listen live, and want to join the conversation (otherwise it will be a monologe) Please call in with any stories or questions: 619-639-4606  The New Normal "airs" Wednesdays at 8-(nearly) 9 eastern time on www.Liveparanormal.com.
Go to the website, sign in, and click on Shows, and the New Normal to listen.
If you are busy Wednesday, you can listen later at your convenience, shows are archived by date on LiveParanormal.com here, and they're organized by date, topic and guest on Tchipakkan.com .
Save
Save
Save
Share this!