Follow Us!Share this!
We had wonderful concerts this weekend. Friday night Katie and Christ LaFond played flute, harp and guitar. They are shown here with Tchipakkan (co-chair). Below Jane (or other co-chair) poses with Kelliana and  Jenna Green who sang and played for us on Saturday evening, and between them Sarah Trow, the winner of the free concert tickets on Facebook. Both concerts ran long, so we are feeling especially lucky and grateful to our wonderful artists!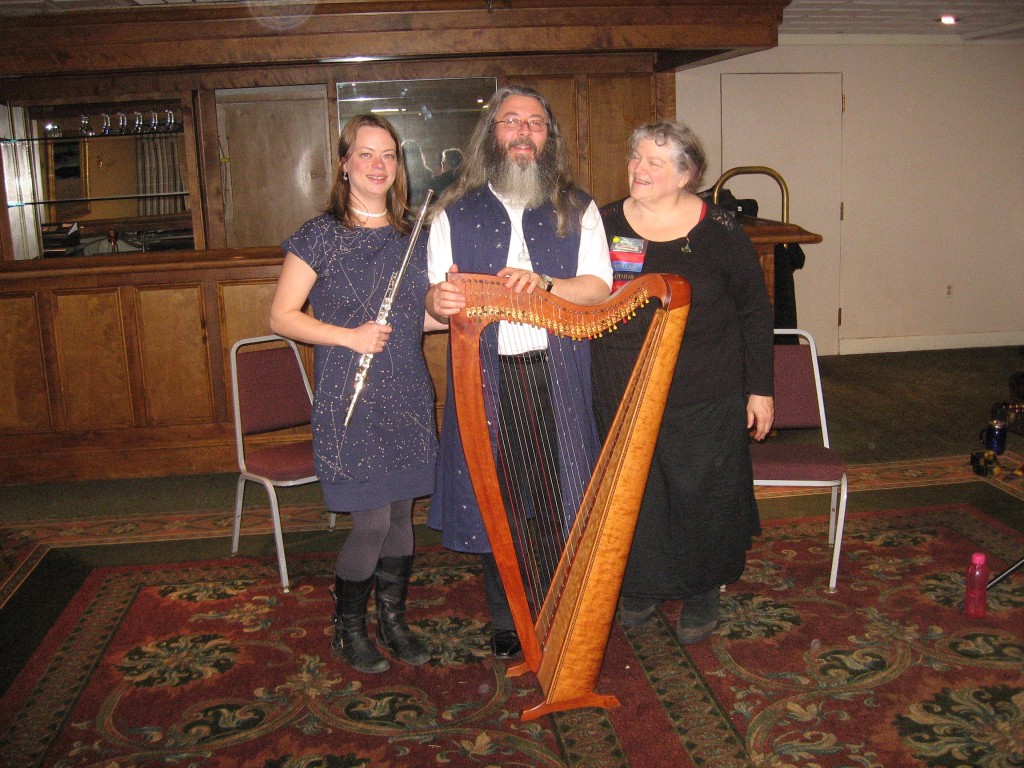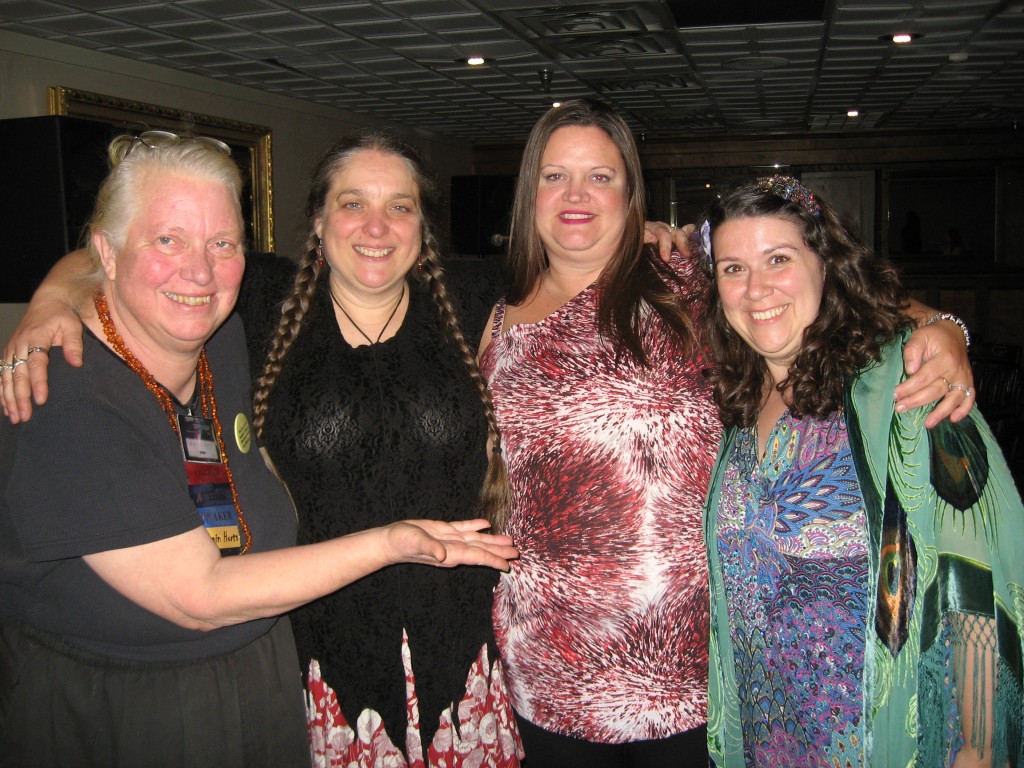 Thank you Lois Fitzpatrick for these great pictures!