What Kind of Psychic are You?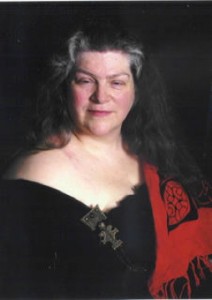 Please join Tchipakkan on the New Normal 8 pm Wednesday, May 24, 2017, 8-9 p.m. edt.If you missed the live show, here's the link to the archive.

The New Normal shows are about making the paranormal practical, about creating a world where in the next generation there will be no prejudice against the psychic, where people accept that human beings are naturally psychic. As with other talents, psychic abilities are varied, and they respond to practice and effort. That's what we need to do. Even as some people are good at sports, others good at music, or writing or math, some people are telepathic, some clairvoyant, some people are healers, some people are dowsers, some people are empaths, some are animal communicators, some communicate with the dead,…
There are SO MANY kinds of psychic talent. Some people have one obvious talent, some several, others have put a lot of work into developing their gifts, others haven't, since they don't believe in them. (Others because they're afraid of them.)
We're going to talk about many of the different ways that people can be psychic. You many have never even considered some of these forms of being psychic. I, for example, seem to have the ability to talk to bugs. Not generally useful, or impressive. I'm sure there must be others out there.
If you want to call in with ideas or questions, please do:  619-639-4606 is the number, call between 8 and 8:45 edt. On Wednesday. To listen, go to www.Liveparanormal.com on your computer and click on Listen. If you listen to the recorded podcast later you can still leave a question on the fb page, and I'll try to answer it while we record.
Live Paranormal.com archives its shows by date, and I archive them by date, guest, and topic on my website: http://tchipakkan.wordpress.com/the-new-normal/directory-of-podcasts/
Save
Save