We're all in this together
Follow Us!Share this!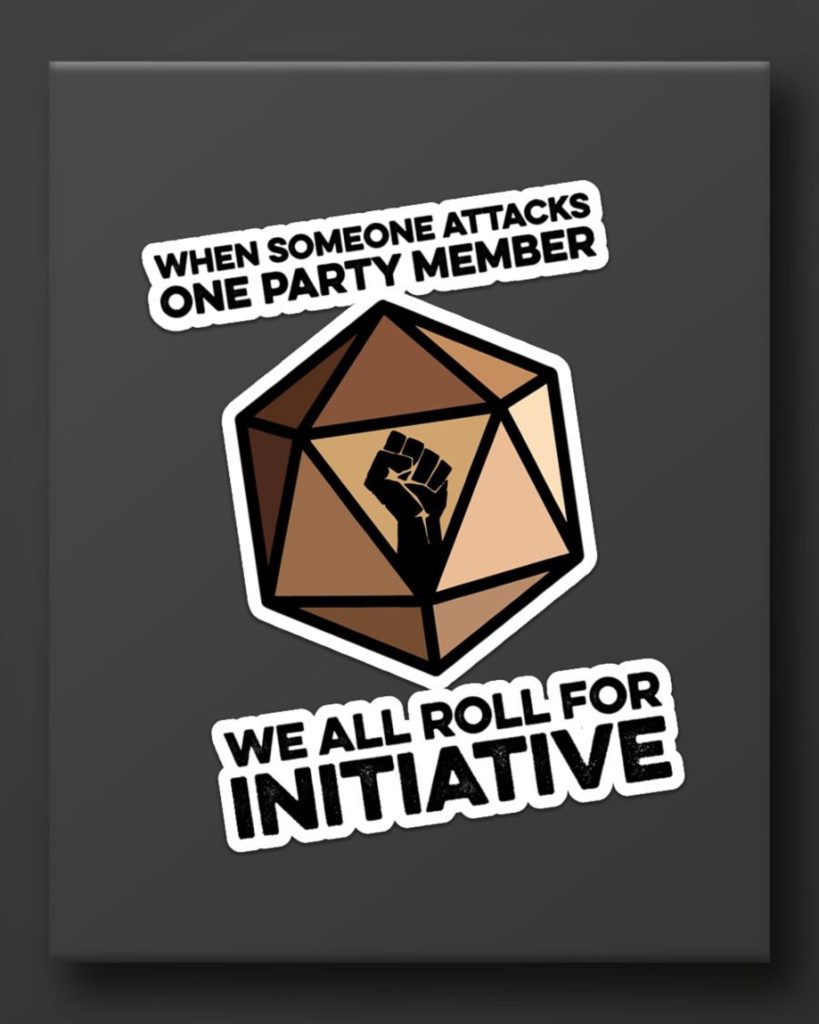 People in my circles tend to game, or know gamers, but when you see this image, you may not know what "roll for Initiative" means.
In table top roll playing, rolling dice is a system to randomize outcome. Sometimes someone whose character is powerful is more likely to succeed doing something, whether slaying a dragon, or negotiating a deal, but sometimes he's not so lucky. More powerful characters have better chance than new (weaker) characters, but they all have a range of successes, and usually there are several people experiencing the story 'at the same time'.
The phrase "Roll for Initiative" is one that comes up when things are going to start getting hairy. A door is opened and there's a number of monsters on the other side, or something else that requires the game master to figure out what's going on second by second when a half-dozen or more characters are all making split second decisions. Initiative rolls tell you who gets to make their move first, to simulate everyone doing whatever they're going to do at almost the same time. When the DM says "Roll for initiative", everyone starts looking at their character sheets to see how many skill points they have in various offensive and defensive moves, where their strengths and weaknesses lie.
As a party of warriors on an adventure are a unit whose lives depend on each other, at this point everyone on earth is having to deal with several crises at once, for life as we know it. Some have speculated that the "invisible people", fairies, elementals, angels, old gods, animal and plant spirits, etc. who have been in the background for a couple hundred years have become more active, because just as the many wild animals from bees to coral to elephants, are dealing with the "sixth mass extinction", climate change threatens the whole planet, and they may be becoming more active to protect their territory. We cannot sit back and wait for the "important people" to 'fix' everything, we have to work with our allies, and each do whatever is within our ability to save our home, if not for ourselves, for our children, and for the many entities who are also threatened by the foolish push to exploit the natural resources of the world for personal gain.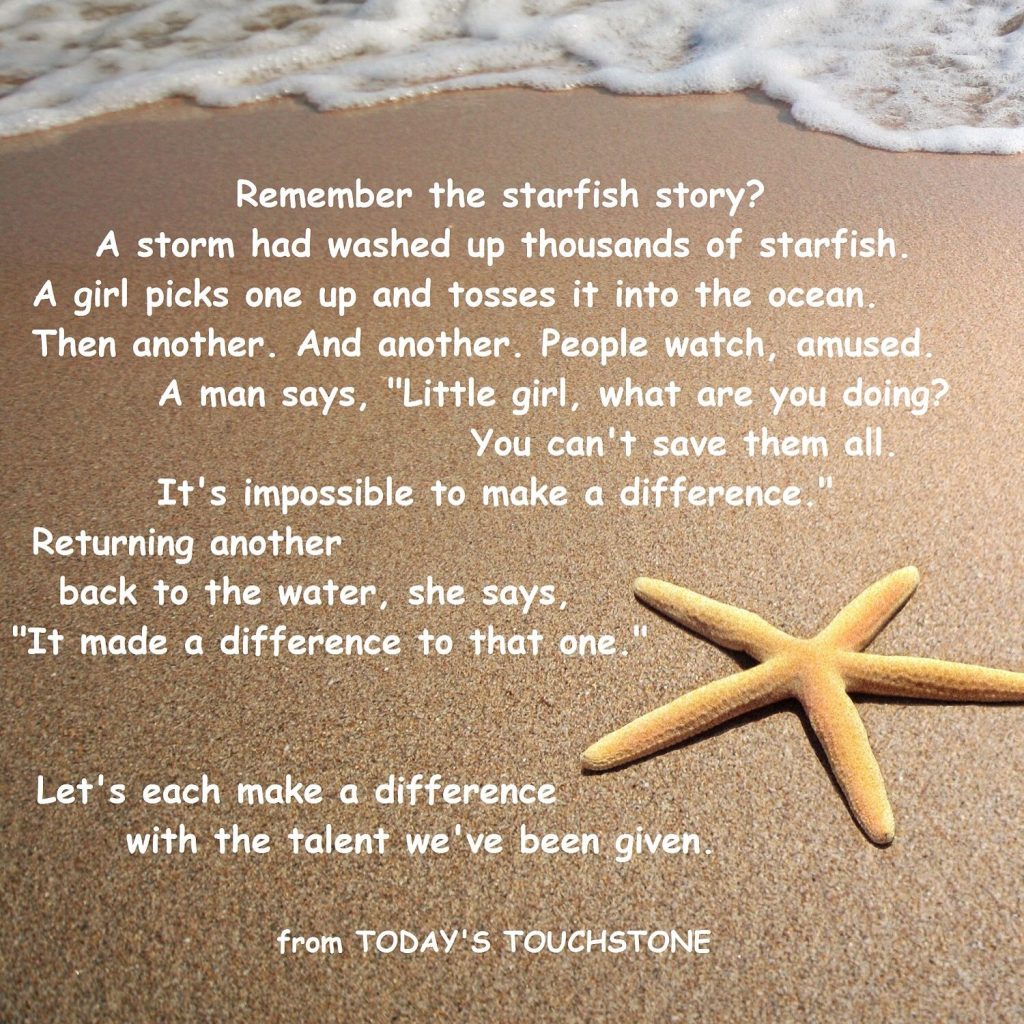 The simple act of deciding that you are a part of the team (the whole) is bigger than you might think. When we meditate or act in ritual, we sometimes get to experience that feeling of being part of a great Oneness, but since most of us aren't mystics, we don't get that feeling often. But when we help others in our shared space, we participate in it. Some people have suggested that the gods get 'fed' energetically by our offerings. The more people who believe in them, the stronger they become. Your small offerings, whether physical or gifts of action- singing, praying, doing service in Their names, strengthens beings who may only manifest energetically in this world. We are connected, and sending energy through our lines of connection can help those without bodies on this plane, just as sending loving energy can help heal our those who are physically hurt and have bodies.
As another geeky example, in the modern myth cycle of the Lord of the Rings, imagine how things would have gone if the hobbits- small but stubborn, impulsive but optimistic, had not decided to enter the bigger world, they did simply because it was the right thing to do. With no greater reason than to help friends as much as they were able, they accomplished what the wise and powerful could not.
So roll for initiative,* and look over your abilities and see what you can do to help the world of which you are part. Do it now. Simply doing something is going to be a lot better than doing nothing, whether you're gaming or trying to save the planet in "real life".
*This link takes you to a bit from the very silly movie Gamers: the Dorkness Rising. If you game, you'll get the jokes, if not, I hope you'll just enjoy it.