Follow Us!Share this!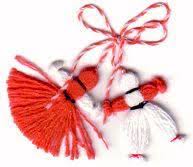 In Bulgaria, there is a custom that Baba Marta, Grandmother March, arrives to herald the coming of spring. She is, in folk custom, as cranky and unpredictable as any old woman. The tradition is to make little dolls or tassels of red (for health) and white (for new beginnings) from yarn or thread called Martenitsi. People wear them around their wrists, give them to friends, or tie them to branches. If they are dolls, the martenitsi are called Pizho (the male in white) and Penda (the female, in red). These scare away bad spirits and bring luck.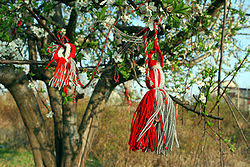 Traditionally one wears these martenitsi on the body- you can simply braid red and white yarn together, and tie it around your wrist, from March first until you see the first signs of spring. I guess I can set mine out now, since I have seen the daffodils pushing their green spikes up through the leaves on the garden!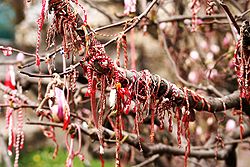 Once you see signs of spring- whatever and whereever it is in your area, tie them to a favorite tree as a blessing for the orchard. (I think this image is of a tree that's been around for several years.) I find these a reminder that Nature is not something we control, we can only live with her, and be polite and respectful, because she has moods, and while she may be wonderful and love us, like grandmother, she is more powerful than we are, and we have to go along with what she decides to dole out.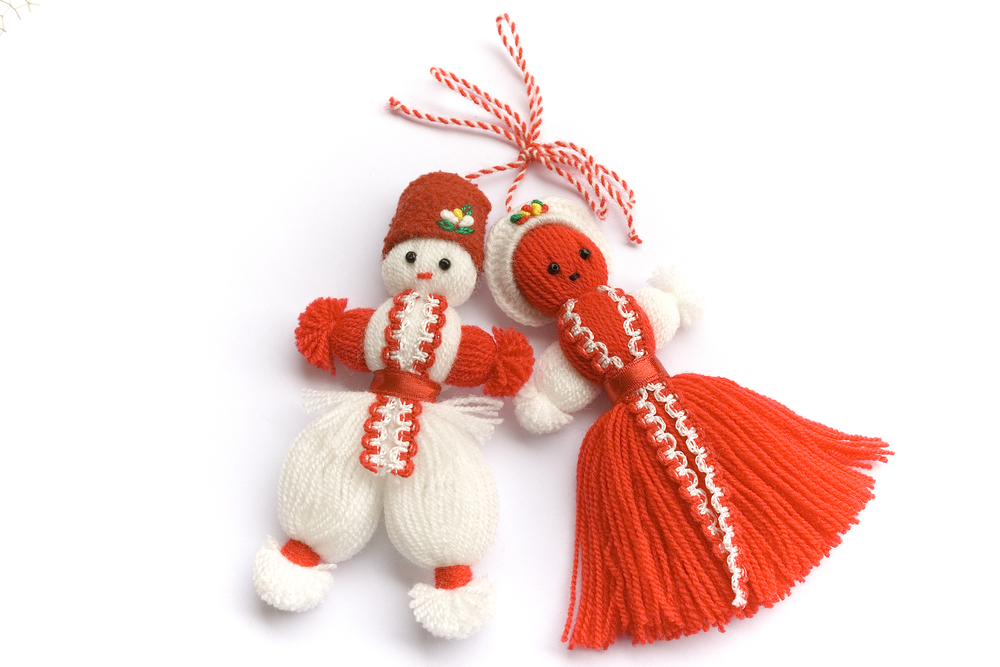 Please don't be intimidated by the really cute images- simple tassels or braided yarn will do just fine. Some people simply like to play with crafts.
I don't know about you, but I am happy with the coming of spring!