Wednesday Show: Accessibility w/ Thor Halvorsen
Follow Us!Share this!
Accessibility in the techno-dazzle world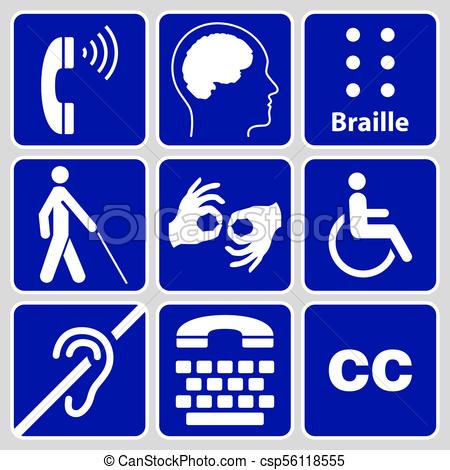 CTCW Wednesday Show, October 7th, 2020, 8-9 pm will be with Thor Halvorsen.
Thor will be talking about how to maintain inclusiveness as the modern world moves to technology-based social distancing. Thor has spent the last six months studying the issues.
In this class, we'll discuss the considerations and approaches to hosting a meeting, and making it accommodating for recording & publication, specifically for the Deaf. This means environmental, procedural, and visual considerations, with also visual descriptions for those who might be deaf-blind.


CTCW 2020
Follow Us!
WHEN: This year's conference will take place from November 9 – 15, 2020
WHERE: Anywhere you want! This year's conference will be entirely on-line!
We will be having 5 weekday evenings of virtual programming, in both class/workshop and panel formats. On Saturday and Sunday, we will be offering 2 full days of the classes and panels you expect from our conference.
This is an on-line event. Monday through Friday will be evenings only, 7:30 classes and 9 pm classes (eastern time). This should be easier for folks in more western time zones. Saturday and Sunday will be from 9 am to 10 pm on Saturday, (ending a bit earlier on Sunday).
This year you have 2 ways to register for the conference.

1 Year Access lets you attend all the live sessions that take place during the conference itself (November 9 through 15, 2020). You will also receive a link to a private YouTube channel where we will be posting recordings of the classes and panels presented. This link will be valid for a full year (yes, that's right, a WHOLE YEAR) after the end of the conference.
If you are on a tighter budget, we have another option. 1 Month Access is almost the same as above, but the YouTube link will only be valid for 30 days past the conference. This will give you 30 days to enjoy and review our wonderful offerings.
All attendees will also be able to participate in the hospitality channel- only available live, during the conference open hours.
As CTCW goals are teaching and sharing (insert goals) we need to be careful not to exclude those who may have much to share, by making access to our work more difficult for them."
CTCW goals:
Our goals:To teach effective, practical use of energy work and magick;
To encourage intermediate and advanced work, classes and presentations;
To better grasp the history of esoteric studies and spiritual practices;
To foster communication between the communities who study and practice these.
To Join the Zoom Meeting
https://us02web.zoom.us/j/81520597586?pwd=WFloajNPb1JCaG9KNGd6dWw0NzhkQT09
Meeting ID: 815 2059 7586
Passcode: CTCW2020 or 438610

Find your local number: https://us02web.zoom.us/u/kbE4OiTE6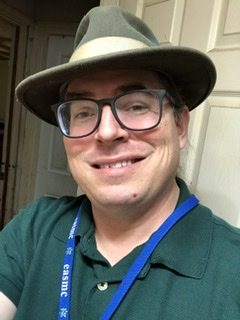 Thor Halvorsen is a Deaf Pagan, Poet, Educational Interpreter, artist (the crafty kind), activist. Norwegian/Welsh American, Geek of Technology and Linux. He walks many paths including Norse, Welsh, Wiccan, Heathen, Ancestral Veneration, Reiki, and studies Runes including practicing RunValdr.
"If you argue for your limitations, they are yours" Richard Bach, Illusions. "That to be human, is to recognize the humanity in all, if you expect them to honor the humanity in you." "If belief was wind, the stars, the seas, then all will be fair, the mysteries would be preserved, and all can know these things are alike and equal" also recently been delving into Wendell Berry's works.
Thor has been a practicing Wiccan for almost 20 years, with recognized Clergy status in Maryland, 3rd Degree Elder, High Priest of the Coven of Amber Heart, of the Coven of Amber Rose family of Covens. He was a visiting member of Ecumenicon, then migrated to CTCW (honored to return each time).
Thor is a Professional Educational Interpreter for the Deaf, language facilitator, ASL Adjunct Professor at College of Southern Maryland. His goals are to network and build awareness of Paganism in the Deaf World, continue being an artist and writer, and has offered to get involved in making Youtube presentations and videos alongside CTCW.