Veronica Cummer Hedgewitch Craft
Follow Us!Share this!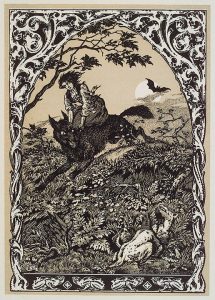 Please join Tchipakkan and Veronica Cummer on the New Normal Podast 8 pm Wednesday, May 17, 2017, 8-9 p.m. edt.
This week I get to talk with Veronica Cummer, author of two books on Sorgitzak- Old Forest Craft & Dancing the Blood, Masks of the Muse, and To Fly By Night-The Craft of the Hedgewitch. While I hope we will also get to muses, and Sorgitzak, tonight I'm hoping to hear more about hedgecraft. This sort of witchcraft seems very close to shamanic practice, as she has said, the hedge represents the barrier between this and the other world(s), and the witch flies over it in the course of her work. This should be of interest both to those of the witch and shaman sort.
Feel free to call with questions and to join the conversation: 619-639-4606
If you have a question about The Muse, or Sorgitzak, we'll be happy to talk about those too.
Veronica Cummer has been a witch for 20 years, more if you count growing up on a farm in rural Iowa, running wild in the woods, conjuring up storms, and turning pig's teeth into magickal talismans.
After moving to Minnesota, she was a staff writer and artist for several years for the now-retired Twin Cities magazine, Pagan Ink. Her work has more recently appeared in NewWitch, The Beltane Papers, The Crooked Path Journal, and the anthologies, "Talking About the Elephant-An Anthology of Neopagan Perspectives on Cultural Appropriation," (Megalithica)and "Datura" (Scarlet Imprint 2010).
We'd love you to phone in with questions: 619-639-4606 (live only). If you know you're going to listen later but have a question, look on the facebook events page and leave a question there. We'll try to answer it during the show.
To listen- open a tab on your computer to www.Liveparanormal.com, click the "Listen Live and Chat" listing under the "radio-listen/chat room" heading, and click "LISTEN HERE" next to "the New Normal".
If you can't tune in 8-9 PM EDT Wednesday, (7 central) Live Paranormal.com archives its shows by date, and I archive them by date, guest, and topic on my website: http://tchipakkan.wordpress.com/the-new-normal/directory-of-podcasts/
I hope you can join us!