Vendor Spotlight: The Magickal Solution
Follow Us!
Lailani (The Grey Goddess) is a Healing Facilitator, Diviner, Espiritista, Magickal Practitioner and Educator with over 23 years of experience.

As a Diviner, she connects with Spirit, spirit guides, ancestors, past lives, and the subconsciousness of her clients to assess their current situation and offer practical guidance. Her style is straightforward, yet compassionate; serious, yet humorous; real, yet unbelievable. In order to establish a strong connection with the client's Spirit guides, Lailani uses "Tactile Perception" in her readings.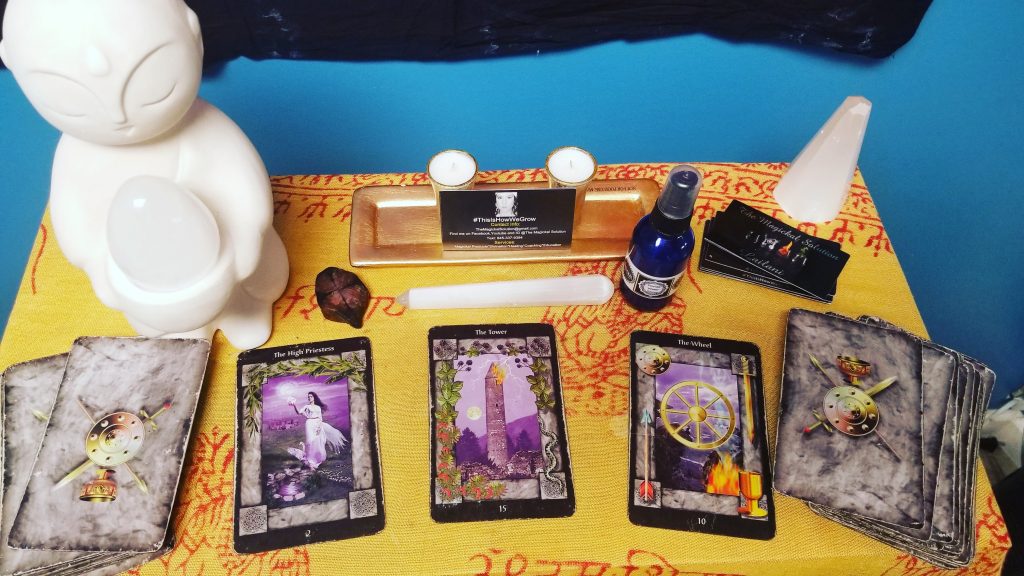 Types of readings offered are:
Intuitive Tarot
Baraja Espanola
I-Ching
Ancestral Investigations
Charming
Pendulum
Scrying Mirror
and various oracle decks.
Additionally, Lailani formulates oils, waters, powders, and various other magickal products for her clients through her business, The Magickal Solution. Lailani uses top quality ingredients from all over the world to ensure her products are of the highest vibrational quality.
She assists and supports her community's spiritual growth by offering a wide range of services including:

Spiritual Education/Mentorship
Tarot and other forms of Divination
Blessing/Cleansing/Healing Sessions
Aromatherapy/Perfumery/ Fumigation
Customized Enchanted items (upon request)
Lailani along with her business partner and husband Archie will be at CTCW 10 annual event, to answer your questions, set up appointments for readings and consult with you on which products suit your needs.Just look for THE MAGICKAL SOLUTION
To contact Lailani visit: Facebook.com/TheMagickalSolution Or email at:TheMagickalSolution@gmail.com

Share this!