Using Water to Clear Negative Energy
Guest Blog Post by By Catherine Kane
The universe is made of energy. We are too.
Some of that energy can be positive, and some negative. It's best to keep our own energy as high and positive as possible.
Why? Well, lower and more negative energy can have multiple negative effects on us
· It feels nasty.
· It can be exhausting and wear us out.
· It can be stressful- and higher stress levels can harm your health.
· It can deplete our resilience and rob us of the energy we need to deal with other things in our lives.
· Given the Law of Attraction, it can attract more people, things and experiences that we don't like into our lives.
This is not to judge having negative energy. Everybody has a bad day sometimes, but
negative energy is not a helpful thing to be carrying around with you, and the more
positive your energy is, the better your life will be.
Despite that, though, we all pick up some negative energy at times.
· We have a bad hair day or a random bad experience.
· We (willingly or unwillingly) spend time with negative people.
· We get cranky. We create our own.
So how can we get rid of that negative energy, as opposed to carrying it around with us?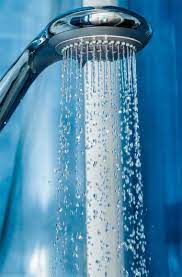 One way is with water.

Water is something we physically clean with, and symbolically, we can set an intention and use it energetically to carry negative energy away.
Here's a few ways-
· When you wash your hands, close your eyes for a moment and set an intention that the water is also washing away any negative, overwhelming or dysfunctional energy from you.
· When you take a shower, close your eyes and picture the water as light that is flowing around and through you, washing away any negative energy or energy that isn't serving your highest good.
· When you're not taking a shower, close your eyes for a moment and visualize a shower of light that washes away negative energy, just as you did it exercise 2.
In all of these examples, picture the unwanted energy being washed away to the sea,
where it is recycled into something more positive for the benefit of the planet.
As a bonus, after any of these exercises, picture your body being filled with more positive energy. And then go on with your positive day.
Rinse and repeat as needed.
Wishing you positive energy and a positive life
Catherine Kane