Two kinds of presentations at CTCW
Follow Us!Share this!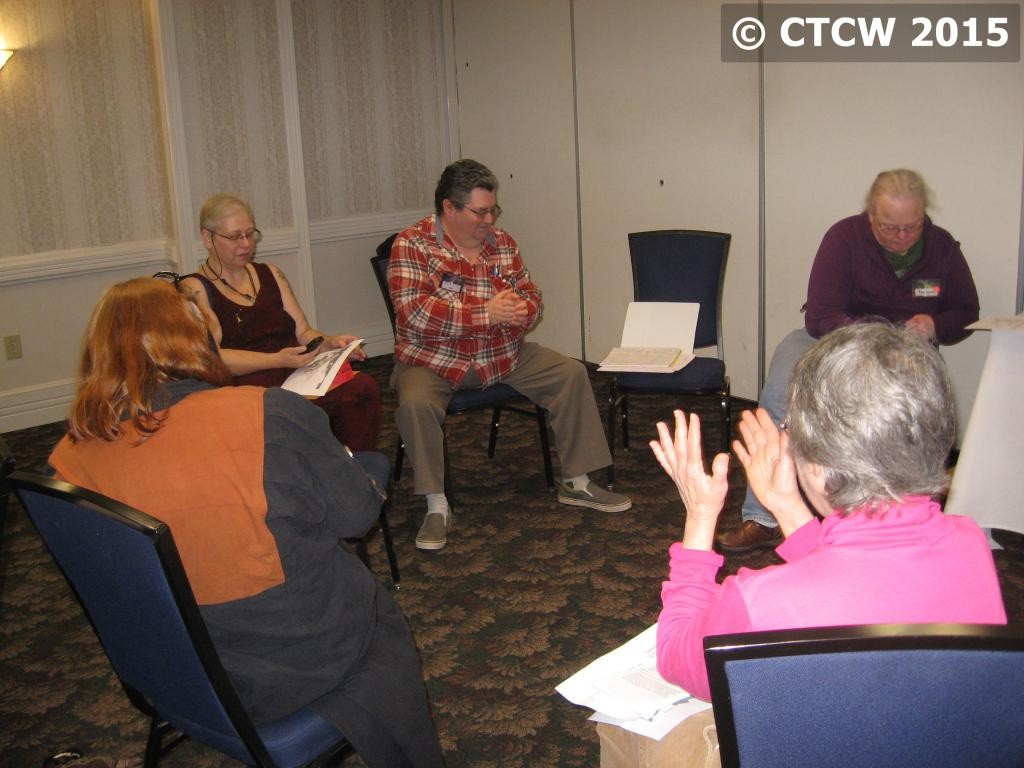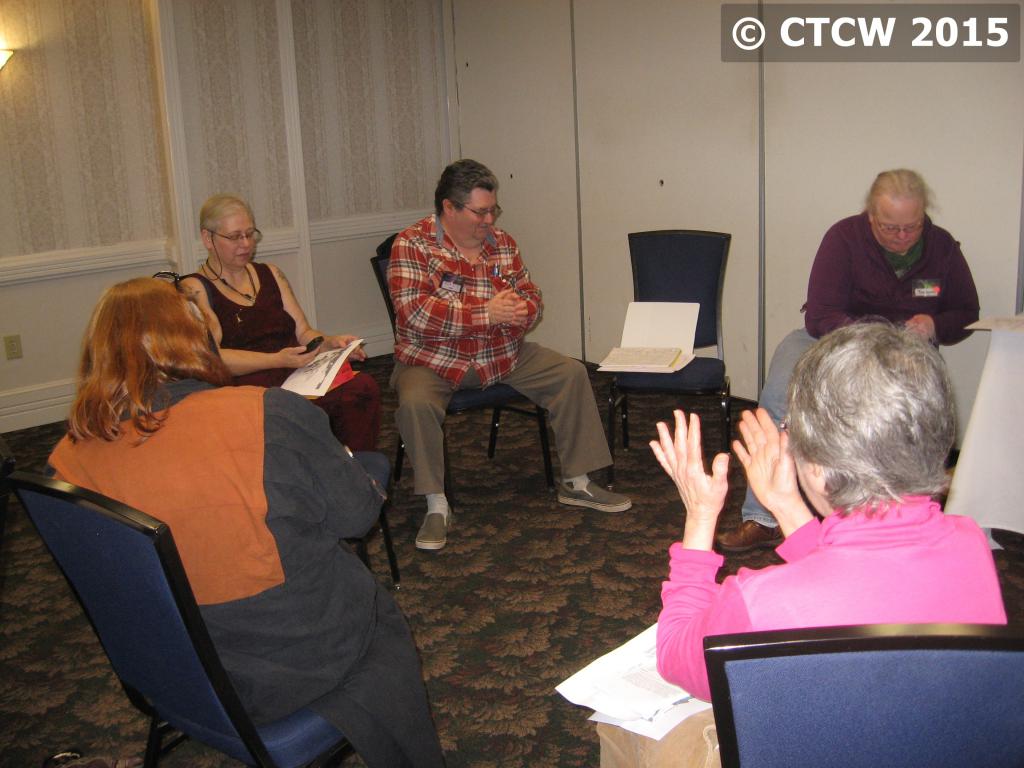 If you are new to Changing Times-Changing Worlds, you may not realize that we have two main sorts of events: Panels and Workshops. At various times we've also had author signings, social events, rituals, performances, art shows, healing sessions, readers, auctions, ghost hunts, and other activities, but mainly it's workshops and panels.
Workshops are self explanatory, someone shares what they've learned with the people who come. We've had people teaching healing techniques, various sorts of divination, techniques for using magick or manifestation, exploration of history of the paranormal and folklore and alternative spiritual practices. When we started a decade ago we were trying to get classes that would offer something for people who'd been doing this stuff for a long time, as so many other events like (Pagan Pride Days and other esoteric conventions) tended to have a lot of classes to introduce new people to practices they may have wondered about but never tried. We wanted to have something for people who were familiar with it to keep building on their existing skills.
As more people came to CTCW, we realized that you can be a master palmist, and still not know much about herbalism, or be an expert on ghosts but don't know about Reiki or Runes. Introductory classes are wonderful so we can all keep opening ourselves to new things.

But panels are different. Panels are designed to explore topics that you don't often get a chance to talk about "at the water cooler" or with most of your friends. Even if you have a community of witches, or spiritualists, or ghost hunters, you still may not get a range of perspectives on occult subjects, or be able to explore them in casual conversation. We try to come up with topics to discuss and collect panelists who can give different perspectives on them. The image I like to use is a really good conversation in a living room full of like-minded people. We want the audience to contribute their experiences, and ask their questions, and keep the conversations going later. We've had panels on death and dying, working with ancestors, how to heal the healer, how ethics come into magickal practice, how race effects magickal practice, or how symbols evolve and mean different things in different contexts.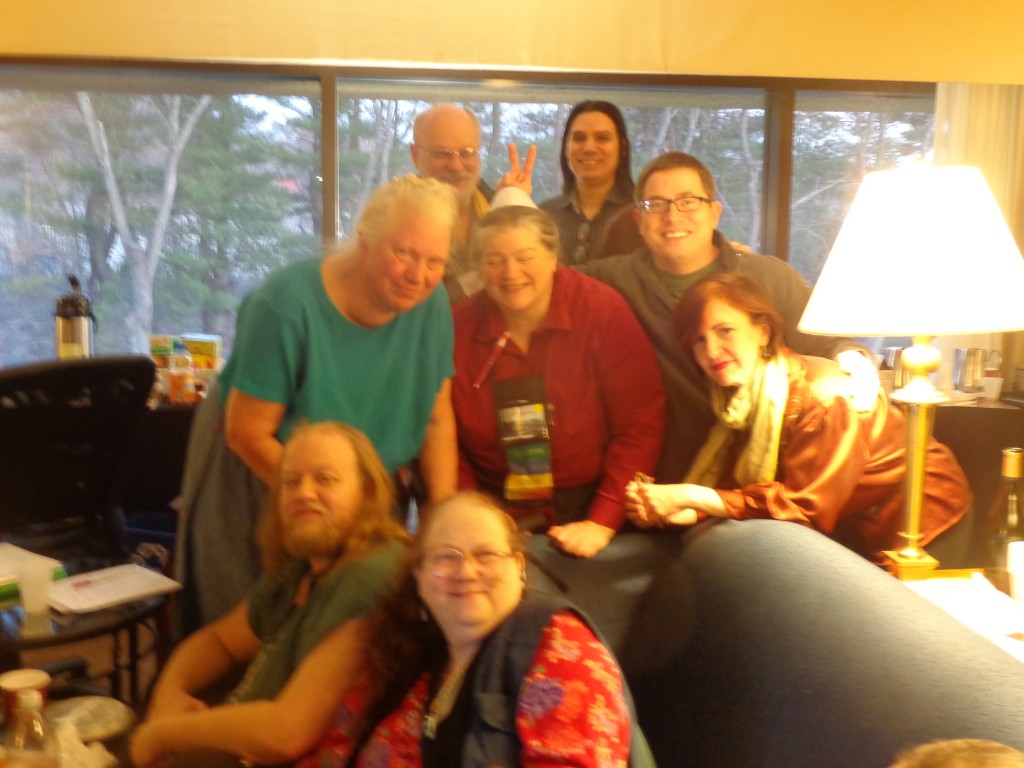 Another lovely thing about panels is that if you don't feel quite up to presenting a class or workshop for an hour or more, if you are a panelist, and there are four of you, each one is probably not going to be able to speak for more than ten minutes at most, (since we have to introduce the topic and have the audience time). This gives people who haven't been "out in front" before, but still know something important (just not a hour's worth) a chance to try a shared spotlight. This could lead to teaching workshops- or not, but it still lets anyone share the information and experiences that help us all.
Panel discussions can keep going long after the hour we allot, and we hope people keep talking to those they meet between the conferences. We also hope that people will suggest topics. If it's something you're excited about or involved in- great! But if it's something you are curious about and hope to find out more, please suggest the topic. Trust me, as a long time speaker, there is nothing that makes us feel more confident that knowing that the subject we are offering is something someone asked for! (Here's a link to the panel proposal page!)
I'm going to repeat it, in case you missed it. You don't have to be a speaker to be on a panel, or propose one. Another thing that makes CTCW different is that we aren't focused on one tradition or topic. We want to bring people together from as many communities as possible. Shaman and parapsychologist, New Age and Pagan, Spiritualist and hedge-witch, Dowser and bruja…. As long as we all stay in our own enclaves and don't discuss these things with each other, we aren't going to be able to build on what other communities have learned. And, yes, there will be some problem communicating, as we've often had to come up with our own vocabularies, to create our own techniques, but oh, if we can talk and come to understand each other! What a harvest of knowledge we shall bring in! How our world shall be fertile and nourish us all! What a more open and powerful world we will pass on to the next generations!