To everything there is a season
Follow Us!Share this!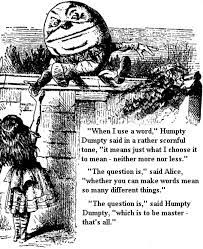 Do You enjoy numbers? (Link to Otherworldly show on Numerology) Today is the 314th day of the year, which I associate with π (pi 3.14159…), and six weeks from now it will be the Solstice, which is the 355 day of the year. Six weeks is 42 days. 42 is "the Answer to the Ultimate Question of Life, the Universe and Everything", according to the Hitchhikers Guide. What does this all mean? Well, when 42 comes up, many science fiction fans notice and are amused, but although I didn't mention it in the Numerology show, a lot of what we do is arbitrary. We use the dates based on the Christian calendar to do our numerological charts, but it has been adjusted several times, and when created was probably established based on some acceptable guess. The thing is, that there seems to be some good information to be gotten from numerology. Similarly, I don't know quite how homeopathy works, but since, in my experience, it is usually effective, I'm willing to keep using it.

This is a round-about way of getting to my feeling that I'm happy to celebrate the holidays of the Solstices and equinoxes, as well as the Cross Quarter Days: Imbolc, Beltaine, Lammas, and Samhain (aka Groundhog Day, May Day, Lammas, and Halloween), because while they may be somewhat arbitrary, they still divide the year conveniently into times of celebration and awareness of the cycle of the year. Another thing I feel is important in the cycle is that we incorporate both feast and fast. Our modern culture, based as it is on commerce, tends to focus on the 'feast' aspect: what can we sell for the upcoming celebration? The minute Christmas is over, the carols stop being piped over the loudspeakers, and the Valentine's decorations go up. Halloween decorations and candy go up right after Labor Day. When they think of how to monetize the other holidays, (for example, by selling heart, or carrot, or shamrock strings of tree lights) entrepreneurs will do so.
But for those who see holidays as Holy Days, there is a purpose to each one. We may be welcoming the increasing light, the coming of spring, the harvest, the ancestors, or whatever, but these are sacred topics, worthy of both celebration, and of serious consideration.
Admittedly, the ways we celebrate, the special foods we prepare, the people we gather around us are selected with symbolic importance (although the symbolism may be laid on when the traditional meaning is lost). I feel we will get more out of our holidays when we seek to understand the meaning of the holiday, and often that is best done in preparation for it. The 8 Neo-pagan holidays are spaced about 45 days apart around the year, with a bit of variation, since they don't line up perfectly with the astronomical events that we use to track them. The swallows may leave Capistrano on or about San Juan's Day (Oct. 23), and return around the same time each spring, but should we not be marking the natural cycle where we are locally? I figure that I have about three days to wrap up a holiday, then about six weeks to start preparing for the next. I vehemently resist any attempts for the celebration of a holiday without some demonstrably important reason until two weeks before the actual date. I recognize the value celebrating (as I accept planting) by lunar cycles, and accept the necessity of gathering with community at the nearest convenient time (like a weekend), as we would otherwise lose the value of what gathering to celebrate together brings.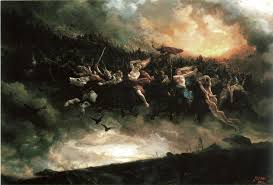 I feel these six week segments of the year can be seen as seasons. The season between Samhain and Yule has traditionally been a time when the Wild Hunt was seen, and ancestors returned to visit, just as the season leading up to Beltaine has been associated with greater activity of the Good Neighbors. (The various interpretations of the relationship between ancestors and the Little People is a topic for another day.) But as we approach our current cycle, I encourage everyone to consider the idea of taking at least the four weeks (or a moon cycle) before the holiday as a time of introspection, of personal preparation, and of focusing more deeply on the meaning of the upcoming holiday, rather than of focusing on decorations, food, and whatever parties you'll be having. Taking time to fast (not total fast with no eating, but intentionally not partaking of some food, whether it's meat, or desserts, or out of season foods), in a way to focus your mind and spirit on the lessons this time of year has to teach us. You may work with your own spirit guides to help you choose what's most appropriate for your own practice.
Many people are unaware than in the Middle Ages, you were as required to feast as you were to fast. Both aspects of our relationship with food have much to teach us. Advent was often called "Little Lent", and while people stirred up their puddings and soaked them in alcohol, slaughtered and preserved meats for the upcoming Saturnalia, or Yule, and baked treats and set them aside for the holidays, they were not eating them, they were getting ready. I think it unlikely that a bit of 'taste testing' didn't happen, but at the same time, it wasn't the total chaos and non-stop partying we mostly dread each December in modern America. They had 12 days of Christmas, but looked forward to them, planned for them, but didn't celebrate them until the time came. We learn much from restraint, and from knowing that 'to every thing there is a season'. Let's not just think about the holidays, but how holy ever day between them is.