Thor Halvorsen on the New Normal
Follow Us!Share this!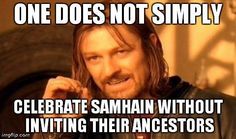 Communing with your Ancestors- it's not just for Halloween! On the other hand, this is the time of the year when "the veil thins" and it's a great time for dumb suppers and reaching out to your beloved dead. From the Day of the Dead (as celebrated in Mexico) to Dumb suppers in the Celtic traditions, from Shinto to Africa, humans communicate with those of their bloodlines, both close and distant- we hope for our mutual benefit.
My guest, Thor Halvorsen is a Deaf, Norwegian-Welsh, Poet, Musician, Pagan, Wiccan, " computer-tinkin'-sci-fi fella"; he was a Military Brat, lived in Korea and Germany (traveled around a bit of Europe too), is Clergy, Educational Interpreter, Poet, Reader of Runes and Tarot, Deaf Educator, Deaf Professional, & Musician (plays Mandolin).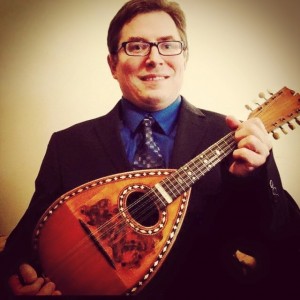 He has a fond appreciation for history, mythology, religion and social structure and sociology, and for the Deaf culture, especially in regards to the Education of the Deaf. He's an Elder First Degree, Coven of Amber Heart, Coven of Amber Rose Tradition. His Path of Study is Norse, Welsh (Mostly Norse).
In a few weeks he'll be teaching a workshop on this subject at the Changing Times-Changing Worlds Conference, but Wednesday you can get a preview (or if you aren't in the New England area the second weekend of November).
We'll be talking about near-death, death itself, and Ancestral Veneration,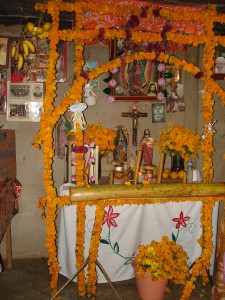 also discussing the need for more people in the fields to acknowledge the need for work in this area, especially relating to grief, terminal long-term illnesses, and also how to work within belief systems, so that a person's religious beliefs are honored. We'll discuss the ways in which we modern folk can approach Ancestral Veneration, the ways which connection can be achieved, and talk about techniques to meet an ancestor.
Please call in with any stories or questions: 619-639-4606
To listen live: open a window on your computer to www.Liveparanormal.com, sign in, and click on Shows, and the New Normal to listen. To listen later at your convenience, shows are archived by date on LiveParanormal.com here, and they're organized by date, topic and guest on Tchipakkan.com .