The Psychic Yellow Brick Road
Follow Us!Share this!
Workshop Spotlight: Corbie Mitleid
Looking forward to Corbie's sharing about what she's learned in a half century of reading for the public. I've known her for nearly that long and even if you weren't interested in her wisdom, you'd enjoy listening to her because she's a hoot! She also doesn't pull her punches.
People think psychics are one of two things: either reality show folks like the Long Island Medium or fake "Madame Hoohah" or "Swami Swellanda" types. That they are busy telling your future in vague predictions, cold-guessing about your dead relations and are completely "glurpy purple with angels" when they talk to you.
SO not the truth.
Corbie Mitleid has seen it all – the rip-offs, the truth-tellers, and the workaday psychics who may not have marquee names but are skilled and valuable nonetheless. Reading since 1973 and active as a professional psychic medium since 1994, she's experienced clients from every angle: Rookies. Seasoned co-creators. Skeptics. And she's dealt with the desperate, the delusional, and the ones who think psychics are a shortcut to gaining their heart's desires without lifting a finger for themselves.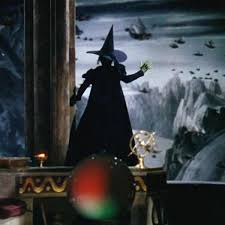 Why do some people have terrible experiences? Why do they end up going from reader to reader, never finding what they need? Because they didn't have a reliable GPS (Guide to Psychic Services) to take with them on their search.
Whether you're a professional reader yourself or simply want to understand how the profession works, Join Corbie in this fast-paced (and funny) exploration of the Psychic Yellow Brick Road: how to find the real wizards…and avoid the flying monkeys.