Follow Us!Share this!
Wednesday, May 25th, 2022, Tchipakkan talks about teaching kids using runes for magick on Otherworldly.
A few years ago I wrote a series of articles for the Blessed Bee, a magazine aimed at Pagan Families about teaching children about Runes. I thought I'd go over some of that material because I feel the best way for children to learn about magick is for them to pick it up naturally a bit at a time, and incorporate it into their lives  as easily as learning to play or cook, swim, read or all the other things children learn to do as they grow. One aspect of this is starting with using the runes for magick, before divination. Learning what they do, and how to use them one at a time cements the meaning in your mind more firmly than when simply looking for what's going to happen next. It's not a bad way for adults to learn either.


Join Zoom Meeting
https://us02web.zoom.us/j/81601632412?pwd=TDRmUEpRRkF6QWdvd1lBOFhRSnA4QT09
Meeting ID: 816 0163 2412
Passcode: 731463
Remember to tell your friends about CTCW, as word of mouth is our best advertising. We're all psychic, pretending we aren't is like wearing blinders or tying one hand down.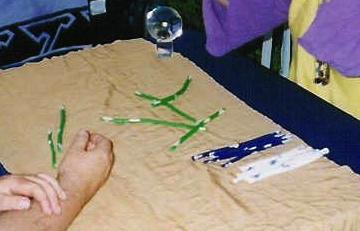 The 2022 Changing Times-Changing Worlds Conference will be held Virtually again next November 7-13th, evenings Monday-Friday, and all day Saturday and Sunday. Registration will be open soon, with options to join workshops and panels live, and access the recordings for a month, or a whole year. Let us know who you'd like to present, and what topics you'd like to hear about. Meanwhile, every Wednesday, there's Otherworldly.
Find us on Facebook: the CTCW Group has become private to facilitate open discussions:
We make announcements on the CTCW Facebook Page which is public.


Please join us for Otherworldly Live. If you miss this show, the recordings are posted on Youtube on Thursday or Friday.