Taylor Ellwood Inner Alchemy
Follow Us!Share this!
Please join Tchipakkan and Taylor Elwood on the New Normal 8 pm Wednesday, 4-13-16, 8-9 p.m. est.
Explore the body-mind connection! Taylor Elwood wrote about it in his book Inner Alchemy: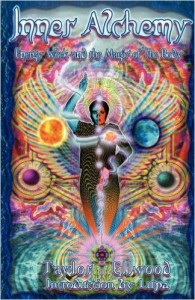 In Inner Alchemy: Energy Work and the Magic of the Body you'll explore spaces unknown and places unvisited, right within your own body! The alchemy of the body and all of its mysteries are a fascinating realm, but often people ignore this realm, taking for granted the miracle that that they have around them everyday.
Have you ever wondered how you could work with your senses more? Or have you wondered when you've been sick if what you're feeling is remotely useful? Inner Alchemy answers these questions and more! Explore the depths of your brain and meet neurotransmitter spirit guides who will guide you to better physical and psychological health. Discover the miracle within your DNA. Learn about energy work and what it can offer you.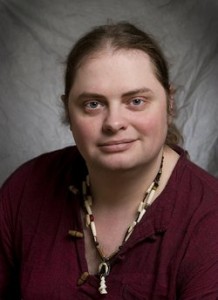 I'm Taylor Ellwood. I'm a mad scientist, magical experimenter and a publisher of cutting edge esoteric books. I'm always developing new systems of magic, combining various magical practices and techniques with other disciplines and practices. I also teach classes on magic, provide tarot readings, and offer one-on-one magical apprenticeships for anyone looking to expand their spiritual horizons and change the way they understand practice magic. Oh and did I mention I'm also a business/author coach.
I have a broad and extensive background in both Western and Eastern esoteric practices including Taoism, Dzogchen, Chaos magic, neoshamanism, Hermeticism, Quabalah, and so on and so forth. But I'm interested in more than just the esoteric traditions and because I believe in living a holistic life, I think its important to apply everything I know to my spiritual practices (and vice versa) so you won't just find me exploring magic, but also business, science, literacy, and other topics, in order to apply all of them to each other and as a result experiment with what I can do as a magician and a human being. If that appeals to you, then this site is for you and I look forward to working with you.
See more here
Please call in with any stories or questions: 619-639-4606
To listen live: open a window on your computer to www.Liveparanormal.com, sign in, and click on Shows, and the New Normal to listen. To listen later at your convenience, shows are archived by date on LiveParanormal.com here, and they're organized by date, topic and guest on Tchipakkan.com .